Amidst a poor season for the St. Louis Blues, they are looking for players to throw into their lineup. Look no further than the waiver wire for that. Prior to Saturday's game against the Pittsburgh Penguins, the Blues claimed forward Kasperi Kapanen off of waivers.
Related: Blues Rebuild Is Not a Quick Fix
---
Latest News & Highlights
---
The Blues already traded four players from their roster with a couple more to come. Getting players to fill spots in the lineup will be key as the Blues limp to the finish line. Also, a fresh face could be what this team needs after their disastrous loss to the Vancouver Canucks on Thursday (Feb. 23).
Kapanen's Struggles in Pittsburgh
Penguins general manager Ron Hextall discussed this move in a press conference earlier this week. It seems like the Penguins needed to make roster decisions and things didn't work out with Kapanen. They are trying to make a push for the playoffs and Kapanen didn't fit in their top nine. It's a puzzling move by the Penguins in some regards. They likely didn't expect anyone to claim him, but the Blues swooped in. The contract that he was given last season doesn't look good.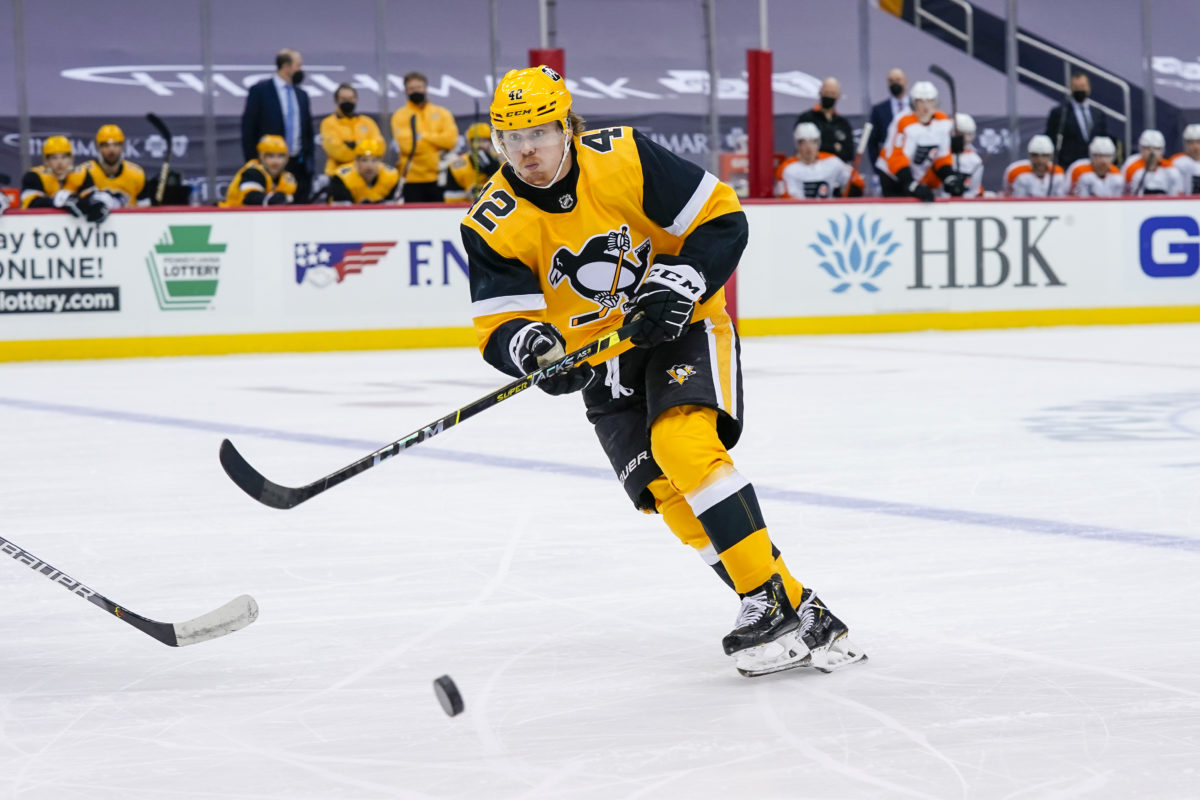 In 43 games this season, Kapanen has just seven goals and 20 points. He hasn't had more than 15 goals since 2018-19 with the Toronto Maple Leafs, where he had 20. Regardless of the stats, he has a lot of skill that the Blues could use right now. He was playing power play minutes for the Penguins this season, so the Blues will plug him into one of their units as well. A change of scenery for a player like this is usually a good thing. One of the other factors is that Kapanen has another year on his contract after this season. His salary cap hit is $3.2 million.
I don't know how this move will work out for the Blues, but it's not very risky. He's only 26 years old and has a lot of skill. The Blues are going to retool their roster anyway, and this contract will be off the books after the 2023-24 season. They didn't give up any assets to get him either.
Blues Need More Scoring Depth
Penguins fans will view this differently than the Blues will. They view it as the Blues getting Hextall off the hook for the extension that he gave to Kapanen. But the Blues need changes and he can provide scoring depth. Outside of Jordan Kyrou, Pavel Buchnevich, Brayden Schenn, Brandon Saad, and two others, they have no other double-digit scorers. This team had nine 20-goal scorers last season. They will be lucky to have three this season. General manager Doug Armstrong wants to make this a quick retool. Kapanen is a player that will be on the team next season and provide scoring. They'll have to fill their lineup the rest of this season somehow, and this is one way to do it.
It's not a risky move for the Blues. They'll have cap space next season with the retool expected to take at least one more season after 2022-23. The worst case is having to send Kapanen back on waivers. In a corresponding move, the Blues sent Nikita Alexandrov back to the minors. It's a tough break for him, but he's one of a few Blues that are waiver exempt. I expect Kapanen to be plugged into the second or third line and he could rise up once Ivan Barbashev is inevitably traded. I think this is a fine move for the Blues, but others might not view it that way.