This upcoming season will be the first full year with Mike Yeo as the head coach of the St. Louis Blues. Last season the team posted a 22-8-2 record in the 32 games that he coached after Ken Hitchcock was fired. Yeo certainly turned around what seemed at the time to be a sinking ship in St. Louis. Can he have the same level of success for an entire season with this Blues team though? Lets look at what he needs and what skills he brings to help the team in his inaugural season as St. Louis' head coach.
Past Coaching Experience
As I am sure most Blues fans know this year won't be the first time that Yeo has held the top coaching job on an NHL team. Yeo was the head coach of the Minnesota Wild from the 2011-12 season until he was fired in 2015-16. In that time he had a record of 173-132-44. Add that to the 32 games he coached for St. Louis last year and you get an overall record of 195-140-46. For all you math lovers out there that's an overall winning percentage of .572 in his career.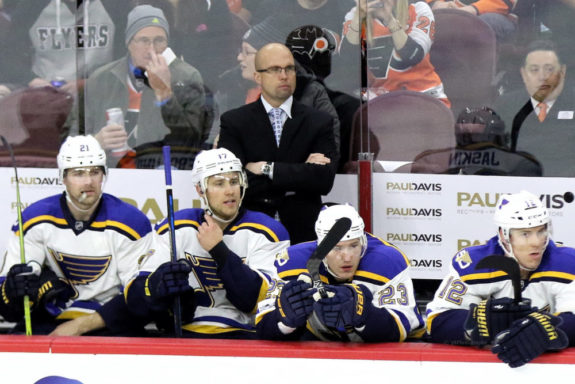 So what do those numbers tell us? Well firstly it shows that as a head coach in the NHL Yeo has managed to win slightly over half his games. If you simply look the 32 games he coached last season though his winning percentage was .719 and that's certainly encouraging if you're a Blues fan.
So why such a big jump last season from his overall career average? This is probably because St. Louis is a much more offensively gifted team than the Wild were when Yeo was coaching there. It certainly didn't hurt that last season the Blues were fighting for their playoff lives when Yeo took over behind the bench. Combine that with the shock of Hitchcock being fired and it's easy to see how a team can become motivated to win.
It's unlikely that Yeo will be able to win such a high percentage of games again over the course of an 82 game season. That being said I think he will win a larger percentage than his overall career average due to the Blues having more offensive talent than the Minnesota teams Yeo coached previously.
The Jake Allen Question
Overall last season was pretty up and down for Jake Allen. He began the year very strong, going 13-3-3 to start the season. That didn't last though and his play eventually became so inconsistent that he was left at home while the team went on a road trip.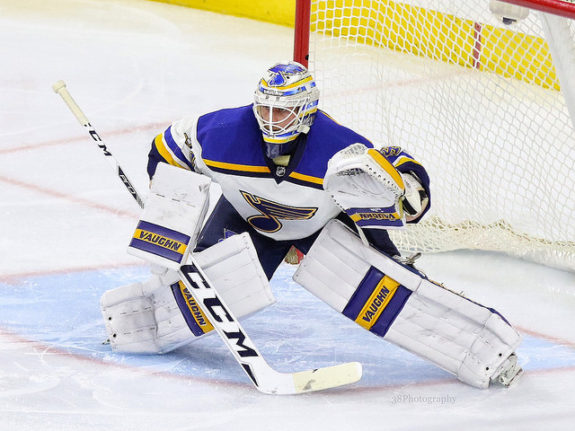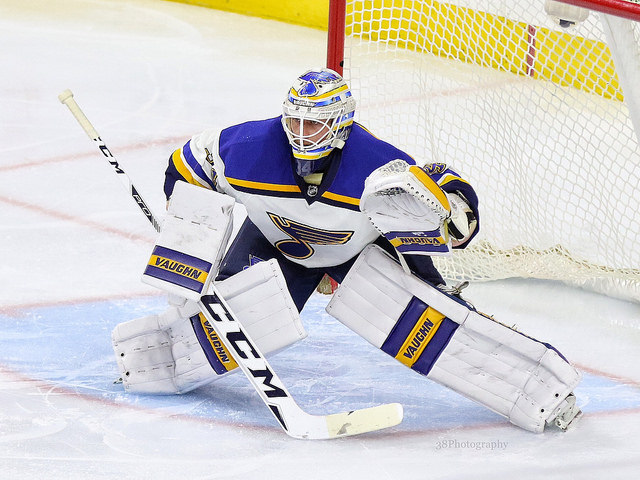 The Blues' starting goalie seemed to have a bit of a resurgence after Yeo took over the head coaching duties last season though. Allen went 16-7-2 in the games he played under Yeo and posted a .938 save percentage. Allen also played spectacularly in the playoffs last spring. In 11 games he had a goals-against-average of only 1.96 during the playoffs.
So can Yeo help Allen be consistent for an entire season? Based simply off last season the answer seems to be yes. But that's a pretty small sample size and the honest answer is that no one really knows. Yeo will have to rely on new goalie coach David Alexander to help him prepare Allen for each game. I will say that Yeo showed faith in Allen last season by continuing to play him and it payed off with good results. Perhaps he can expect the same again.
Power Play
At the end of last season the Blues power play was ranked eighth in the league having scored on 21.3 per cent of its opportunities.
Vladimir Tarasenko can be thanked for much of the success on the Blues power play. The Russian sniper contributed a team best nine goals with the man advantage. Yeo won't need to worry about Tarasenko. What he will need to worry about is what to do about the loss of Kevin Shattenkirk, who scored the second most power play goals for the Blues last year with seven.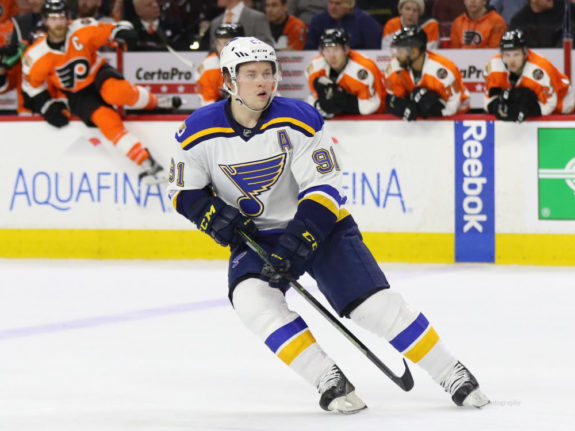 Yeo to some extent has already seen what the Blues have lost by trading Shattenkirk. St. Louis' power play struggled significantly against the Nashville Predators during the second round of the playoffs and was a major reason the Blues failed to advance. St. Louis' acquisition of Brayden Schenn this offseason will give Yeo at least one new weapon though. The key will be in reworking the power play to incorporate Schenn effectively.
If Yeo can retool the power play to rely less on big shots from the point, and more to use high offensive forwards, the Blues may be able to find the spark that was missing during their playoff run. This is something Yeo must do if he wants to have a successful first season as St Louis' head coach.
Journalism graduate of Loyalist College and former intern of The Hockey News.