Being the general manager of a professional hockey team means you need to make the tough decisions. Anaheim Ducks GM Bob Murray has made several in recent years, including trading talented goalie Frederik Andersen to the Toronto Maple Leafs in favor of John Gibson and sending defenseman Sami Vatanen to the New Jersey Devils in return for Adam Henrique. While not the most aggressive manager in the league, Murray has shown that he's willing to make changes, albeit prudent ones.
The key to really succeeding as a manager, however, is making those tough choices in a timely fashion. In that manner, Murray has mostly failed.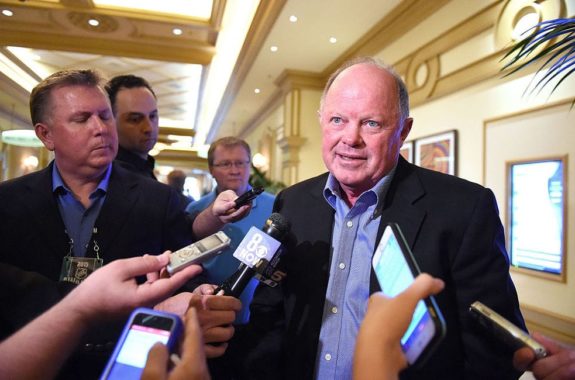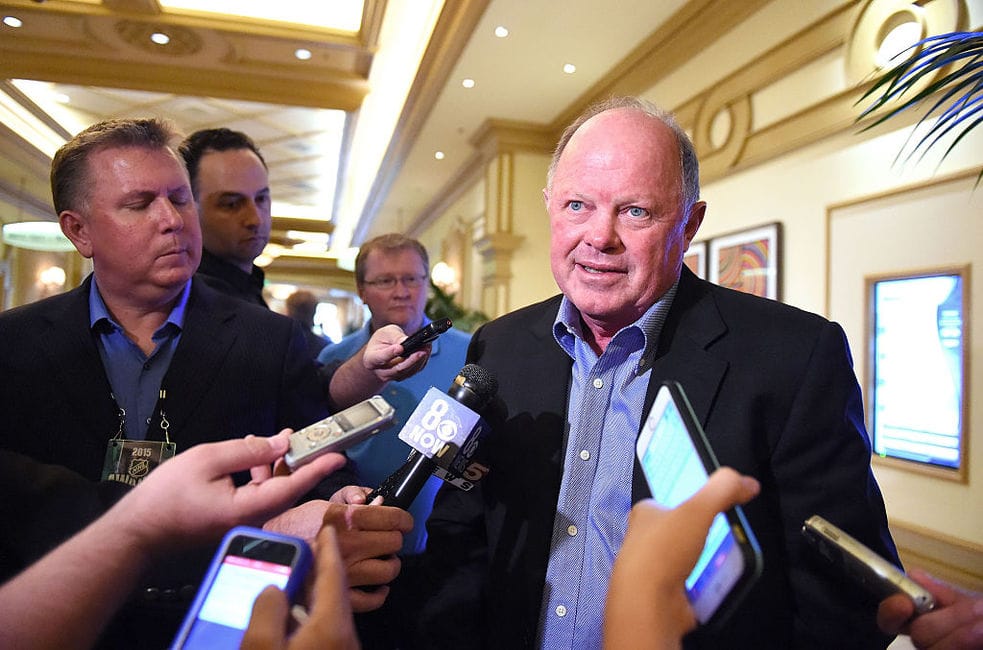 A Wide Open Window
The 2014-15 season was a tough one for Ducks fans. The team fell to the Chicago Blackhawks in Game 7 of one of the most exciting playoff series in recent history. The Hawks, of course, went on to win the Stanley Cup, and a lot of fans believed that the Ducks would have done the same if they had just squeezed out one more win. Without a doubt, the 2014-15 season was the widest open window for the Ducks to win the Cup since their previous championship in 2007.
Could a move or two by Murray have earned them that win? Probably. The season was Ryan Kesler's first with the team and he was their biggest addition, solidifying the center position and adding a little more physicality that would prove mostly-effective in the postseason. He notched 13 points in his 16 playoff games. Corey Perry and Ryan Getzlaf continued their dynamic connection, with Perry scoring 18 points in 16 playoff games and Getzlaf tallying 20 in the same time frame.
The Ducks' big three all performed admirably, and other points leaders like Jakob Silfverberg and Patrick Maroon rose to the occasion as well. What the team really needed, however, is the same thing they've needed for what feels like a decade: an elite left winger. Rickard Rakell has filled the role in recent years, but he can be a streaky scorer and still leaves the team's left side much weaker than its right. Even with Maroon playing well in the 2015 postseason, a  real scoring left winger would have made the Ducks a much stronger competitor.
With defenseman Sheldon Souray on long-term injured reserve, the team had close to $5 million in cap space to use for a winger. That space also meant breathing room to make a trade for a truly big piece. Instead, Murray held on to most of his draft picks and continued his trade deadline tradition of picking role players that could plug some of the Ducks' smaller gaps. The rest, as they say, is history: another failed run at the Cup and a year of Getzlaf and Perry lost.
Randy Carlyle's Loose Leash
At the end of the 2015-16 season, Ducks head coach Bruce Boudreau was relieved of his duties after the team had suffered another game-seven loss. Although it was clear Boudreau wasn't the only problem, he was the easiest problem to fix. Murray chose Randy Carlyle to fill the open seat, a decision that brought a mixed reaction from Ducks fans. Some applauded the decision, believing that Carlyle's tough coaching strategy was exactly what the team needed. Others groaned, worried that his system was too dated to succeed in today's NHL.
The Ducks did get past their game seven woes but failed to reach the Cup Final. In Carlyle's second year, the team was blown out of the postseason, swept by the San Jose Sharks in the first round. Now, fifteen games into the 2018-19 season, the Ducks are in serious trouble. Injuries haven't helped, but Anaheim's system has been questionable at best. The team has given up massive amounts of shots to just about every opponent they've played, and even in their stronger moments have looked lackluster.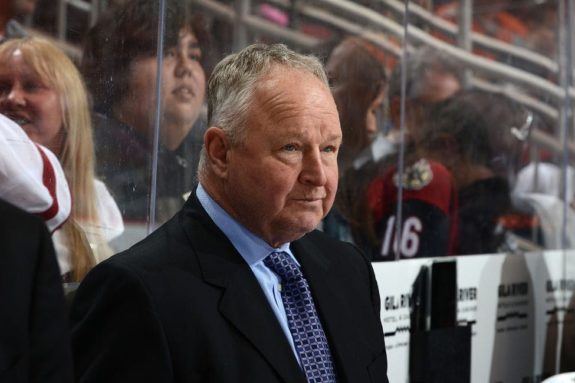 Fans are calling for Carlyle's firing, and their calls seem justified. In the past week, two other struggling teams, the Los Angeles Kings and the Blackhawks, have fired their coaches. The pool of coaching replacements is small and will only get smaller as other teams fire their coaches. What is Murray waiting for?
The two have a fairly strong relationship, but it seems unlikely that it would cloud Murray's judgment here. More likely, Murray is waiting until injured players return to really give Carlyle a fair shake, but by the time that happens the season will likely be impossible to salvage.
The last time Murray fired Carlyle, in the 2011-12 season, he waited 24 games, which included 11 regulation losses and four overtime losses. The team failed to recover their season but bounced back the following one to win the Pacific Division.
The Dangers of Patience
Murray is a patient GM. This, for the most part, is a good thing. He's willing to wait out RFAs like Rakell to get excellent deals and he doesn't allow pressure to force him into a bad decision. Last season, after learning the Montreal Canadiens were looking for a first round pick, a high-level prospect (rumored to be Sam Steel), and young roster player in exchange for sniper Max Pacioretty at the trade deadline, Murray called the price "ridiculous" (from "Ducks GM Bob Murray Wants Prices to Come Down for Potential Deadline Deals," OCRegister – 2/17/18).  It was a prudent move, as it was unlikely Pacioretty would have prevented the Ducks floundering in the playoffs – though he would have been extremely valuable in the 2014-15 postseason.
Given the team's situation, waiting to make a decision on Carlyle could prove fatal. If the team continues to play as they have been, they will not win many games. However, goalies John Gibson and Ryan Miller will steal more games for them than other teams' goalies might. The result is that the Ducks have a dismal season but not dismal enough to guarantee a high draft pick that would boost the club in the future.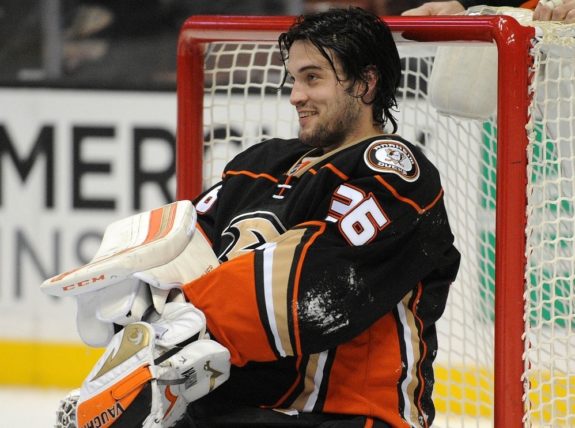 Not only that, but Getzlaf"s clock is ticking. The veteran winger has maintained impressive points despite his age, but that could drop at any moment. To lose another year of his contract because Murray is waiting to fire Carlyle would be catastrophic not just for this season but for the team's next couple of seasons. With a smart coaching change, the Ducks' 2018-19 season could be saved and the new coach could develop enough chemistry with the team to ensure that the 2019-20 season is a successful one as well.
Bob Murray's finger is lingering by the trigger. Maybe he will pull it. Or maybe, like in seasons past, he will wait just a hair too long and guarantee that the only thing he shoots is himself in the foot.
A lifelong Orange County resident, I've been going to Ducks games since I was a kid. I graduated from Loyola Marymount University with a degree in Screenwriting and have been using it to write professionally ever since. Get me a slice of pesto pepperoni pizza and a hockey game and I'll be a very happy camper!
Twitter: @zachstava