The saying goes, "if you want to win, hire a Finn." On a team with a handful of them headlining up front, it's ironically Montreal Canadiens backup Antti Niemi who is actually in a position to post those victories. More importantly, he's actually been doing it regularly, which is no small feat, considering he plays behind a $10.5 million man in Carey Price.
Credit to Niemi
To be fair, despite Price's lofty contract and the expectations that come with, the Habs have played their backups a fair amount over the years. A great deal of it has to do with the injuries Price has sustained along with prevention of future ones and fatigue on his part. To Niemi's credit, he's delivered.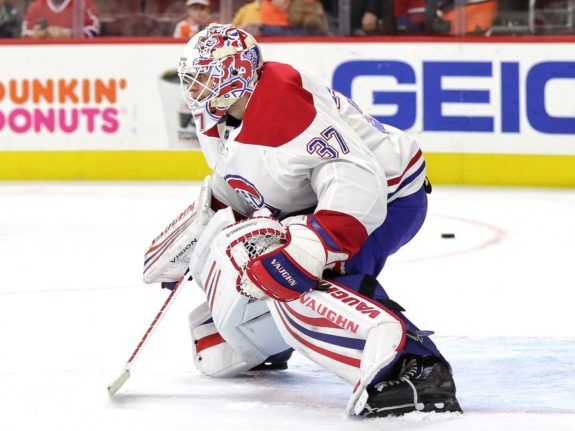 Since being acquired off waivers, presumably as little more than a warm body, Niemi has been stellar. Last season as a Hab, Niemi outplayed Price by earning a .929 save percentage and 2.46 goals-against average through 19 appearances.
This season admittedly hasn't been as kind to him, statistically speaking. Niemi is sporting an .893 save percentage and 3.13 GAA, but, as a backup earning $950,000, the focus shouldn't be on the background numbers, however nice it would be that they improve. The measure of a good backup is his ability to step in at a moment's notice or even stay in when each moment feels like an eternity and no one else has shown up. Like his predecessor Al Montoya did in a 10-0 loss to the Columbus Blue Jackets a few seasons ago.
Niemi Over Montoya
The circumstances then were similar to Monday night when Montoya got a relatively surprise nod against the somewhat upstart, Metropolitan Division-leading New York Islanders. After all, the 6-7-1 New York Rangers were awaiting on Tuesday for Price. Of course, that's where the similarities between Montoya and Niemi end, as the Habs overcame a two-goal deficit to earn a 4-3 shootout victory.
Had it gone differently, you have to believe Niemi would have had to weather the storm, much like Montoya did back in 2016. And, truth be told, it's not like early indications predicted a positive outcome, with three getting by the goalie in the first. However, Niemi really only had a shot at stopping Casey Cizikas' score-opening tally. The others weren't really his fault. Nevertheless, the Habs persevered, with Niemi coming up big on several occasions down the stretch, holding the Islanders off the scoresheet the rest of the way.
Ultimately, Niemi notched his third win in four tries this season, picking up where he left off in 2017-18 as one of the few Canadiens who didn't disappoint. Thirteen sets of back-to-back games remain, so he'll likely get at least that many more assignments. There's little reason to doubt Niemi's ability to continue getting the job done as Price's backup.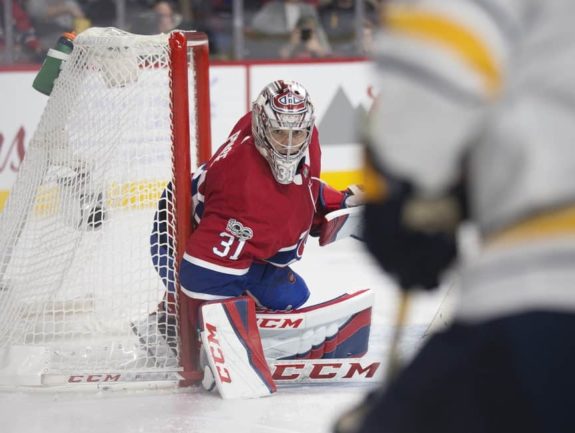 Obviously, the situation in front of Niemi has changed drastically since last season with the Habs in a playoff spot as we speak. They are undeniably playing well, but it would be a mistake to believe Niemi is the weak link, simply because of his mediocre stats. He's not in the lineup enough to be a weak link anyway. Regardless, he keeps getting the "W"s, at a faster rate than Price to be honest, and that's all that matters.
With just the one year remaining under contract, his effectiveness beyond the win column means less and less. Either Charlie Lindgren or Michael McNiven are potentially poised to replace the 35-year-old journeyman goalie eventually. Considering Niemi was done for all intents and purposes before getting acquired by the Canadiens, whatever more they can squeeze out of him will be gravy. That was one year ago now and he keeps getting results. The wins themselves may not be pretty, but no one ever said they had to be.