When the Boston Bruins failed to re-sign Drew Stafford, despite his reported interest in returning to the team who traded for him at the 2017 trade deadline, it immediately looked like a misstep by the Bruins management team. While it would have been understandable if Stafford was seeking a deal worth north of $1 million or even $2 million dollars per season and the Bruins decided they couldn't fit that into their cap situation with David Pastrnak still looking for a new deal, that simply wasn't the case. Stafford waited throughout much of the 2017 offseason before signing a one-year deal worth $800,000 with the New Jersey Devils; a deal that prompted this round table discussion with writers Anthony Pagliarulo, Chris Gere, Joe Ochs and Brandon Share-Cohen about whether or not the Bruins should have re-signed him.
Anthony Pagliarulo:
I will admit, I did not think Stafford would sign a contract valued at only 800,000 for one year heading into this offseason, but he did just that this week when he inked his deal with the New Jersey Devils. I was under the impression he would be seeking a larger deal at least in the two million dollar range.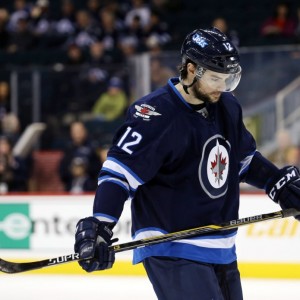 Knowing what we know now about his new contract, I still believe the right choice for the Boston Bruins was to not re-sign him this season. Stafford will be turning 32 years old this season and in 18 games with the Bruins last season, he posted four goals and eight points. Although the Bruins could use some help on the right wing, the absence of Stafford allows for younger players to step in and earn a roster spot. There is a lot of potential talent in the prospect pool with players like Zach Senyshyn coming up and competition will be fierce heading into camp.
In the short term, Stafford probably makes more sense, but the Bruins should be and seem to be looking more towards the future and I like the idea of keeping another right wing slot open for one of their younger players.
Chris Gere:
Stafford was an extremely effective third-line right wing. He had the ability to slide up in the lineup and play on the second power play unit. He could be a valuable piece on a contending team. The fact that he signed with a bad team for so little money is curious, but it may signify that he's looking for a bigger role than the one he had in Boston.
The biggest reason he's not still in Boston is [that] this season won't be about contending as much as it will be about developing young talent. Having that roster spot open for one of the Bruins' many wing prospects is more valuable than Stafford at this point. The Bruins are heading toward being a very good team in the near future. At this point, however, Stafford wouldn't make the difference between winning a Stanley Cup and not.
Joe Ochs:
Is $800,000 reasonable for Stafford? Absolutely. Would I have thought the investment to be a good security blanket for this year's Bruins? For sure. Am I broken up about Stafford heading to New Jersey? Not at all.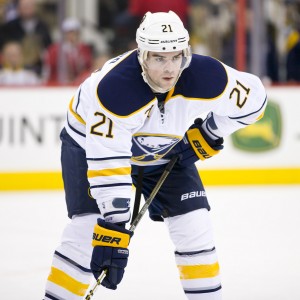 For a team that lacks true impact on the wings beyond Brad Marchand and David Pastrnak the B's sure do have a bunch of bodies clogging up the pipes. Some of those players may be a tad green for full-time service this season, and some of them may still be around because few others would have them at their current price. Regardless, they're there, and Stafford would have been yet another third-line forward on a team that should be looking to bring in true impact talent or none at all. The team is sticking to their guns, believing in their prospects as well as rebound campaigns from David Backes and Matt Beleskey.
Should all aforementioned parties falter, the odds are still pretty good that one of Jarome Iginla, Shane Doan, Brian Gionta or PA Parenteau will still be available as the preseason winds down, and possibly even several weeks into the regular season. It's my opinion that the Bruins are better off heading into camp with the forwards they have. With multiple players whose impact is comparable to Stafford's still struggling to find work, the decision is almost a no-brainer.
Brandon Share-Cohen:
When Stafford signed his contract with the Devils, it immediately looked like the Bruins missed an opportunity. Despite the fact that the Bruins have a plethora of prospects set to make the jump to the NHL during the 2017-18 season, the team can't simply rely on every single one of them to play a consistent brand of hockey over their rookie seasons. They all deserve the opportunity to play at a high level and compete for whatever role is available on the team when the regular season hits. Still, losing out on a player like Stafford who is still a really good hockey player who can not only fill out a third-line role nicely but who can also jump onto the top-two lines when needed is a tough pill to swallow.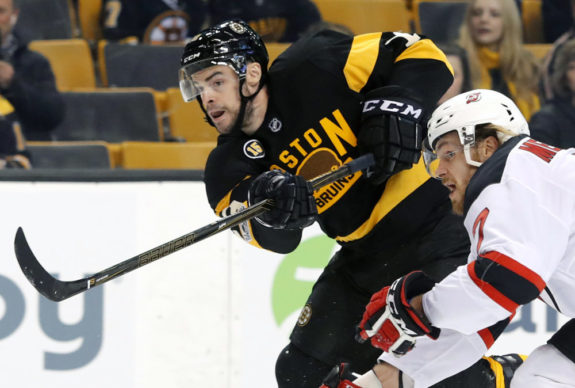 In 78 game with the Winnipeg Jets in 2015-16, his first full season with the team, Stafford scored 21 goal and 38 points and was a valuable veteran presence in a locker room that needed that sort of experience. One year later, however, Stafford scored only four goals and 13 points in 40 games with the Jets. Though he was dealing with injuries, it was clear that something wasn't right when he returned to the team. Traded to the Boston Bruins at the trade deadline, however, Stafford matched his goal production from the previous 40 games with the Jets in just 18 games with the Bruins while also tacking on four assists and adding two goals and six playoff games.
Goal and Point Production Increased in Boston
Improving his production of 0.1 goals per game with the Jets to 0.28 goals per game with the Bruins as well as 0.225 points per game to 0.44 points per game, it was clear that Stafford was feeling a resurgence with the Bruins. He looked the part and fit in well wherever the Bruins put him. Though he did go a stretch of nine games without a point in his short tenure in Boston, it's important to remember that a contract worth $800,000 doesn't typically come with expectations of a top-tier point producer. Instead, it could have been a good opportunity for the Bruins to keep a good locker room presence around while also shoring up their depth. It seems like the Bruins let this one get away.
While it isn't the end of the world, it also stinks of the kind of signing that could come back to bite the Bruins if a key cog goes down early.
Brandon Share-Cohen has covered the NHL and various professional sports for seven years. Working with The Hockey Writers, Brandon works extensively on covering the Boston Bruins in addition to his role as the News Team Lead.