It is already apparent that general manager Kevin Cheveldayoff and the Winnipeg Jets won the trade that sent power forward Evander Kane to the Buffalo Sabres in February of 2015. The Jets packaged Kane with rugged defender Zach Bogosian and goaltender Jason Kasdorf to the Sabres for Tyler Myers, Drew Stafford, Joel Armia, Brendan Lemieux and one of their three 2015 first-round draft picks.
While Kane is enjoying a very successful campaign so far, he has mostly underwhelmed in Buffalo. Bogosian has been riddled with injuries playing in just 141 games in navy and gold since the deal. Meanwhile, Kasdorf is struggling to find minutes in the ECHL.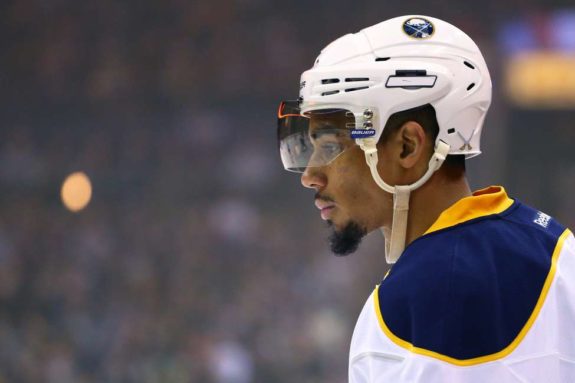 Stafford has since left the Jets but the three other players still remain along with the first-round pick that turned into top-prospect, Jack Roslovic. Myers is a steady presence on the blue line. His monstrous frame and unique reach make him an excellent defender yet his long legs and impressive footwork help him on the offensive attack. Armia is still improving and beginning to see an increased role with the club. As another big body, his physicality is relied on and he is a minute-muncher on the penalty kill.
The forgotten man in this transaction was Lemieux until he began showing Jets management and fans what he is really made of.
Apple Doesn't Fall Far From the Tree
In the 1990s, the rivalry between the Colorado Avalanche and Detroit Red Wings was one to behold. As a player, the atmosphere was both exhilarating and terrifying. No one was safe. While these games were full of future Hockey Hall of Fame players like Joe Sakic, Nicklas Lidstrom, Steve Yzerman, Peter Forsberg and Patrick Roy, what really fuelled the rivalry were rats like Claude Lemieux.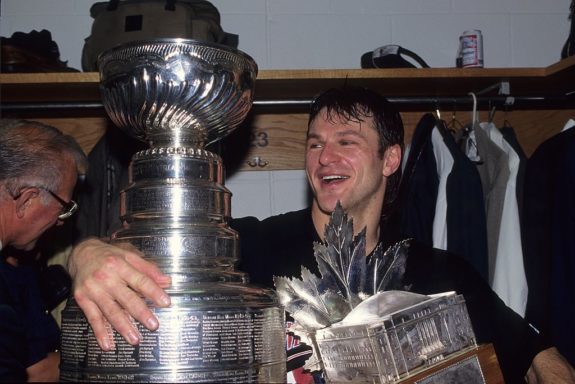 Claude's son, Brendan plays a similar style of game. He is always in the opposition's face and between their ears. What separates these players from goons is their ability to put the puck in the back of the net, something Brendan has always done well.
As a 31st overall draft pick in 2014, Lemieux displayed his skill through junior with 189 points in 209 OHL games. His edge did not take a backseat, however, and he picked up over 400 penalty minutes in his junior career. His physicality has earned him the majority of those penalty minutes but so has his big mouth. Agitating his opponents is something Lemieux does very well. It is a good sign when your opposition hates to play against you.
Brendan Lemieux – Future With the Jets
The Jets lost their franchise leader in games played, Chris Thorburn in the offseason and replaced his grit with Matt Hendricks, a heart and soul grinder. The game is trending towards speed and skill and the Thorburn and Hendricks' of the world will soon be extinct. The modern day tough guy will be a player who can skate, has a nose for the net and still provides the necessary grit. Lemieux fits this role to a tee.
While he didn't excel at the AHL level, his small sample size in the NHL is impressive. He brings energy to the lineup on every shift and scored his first NHL goal in the Jets' win against the Pittsburgh Penguins on Thursday night.
"Every day I've been up here has been a blessing and I'm just trying to run with it," said Lemieux following the 7-1 beatdown of the Penguins.
Lemieux plays a lot like Brendan Gallagher of the Montreal Canadiens and if he could turn into that kind of player for the Jets, they would be very pleased. JC Lipon had potential in that position but he hasn't fit the bill.
With the limited secondary scoring from the Jets, a guy like Brendan Lemieux who plays like a bull in a China shop and has undeniable skill should get a long look. If he earns it, there is no reason he shouldn't keep playing.