It didn't take Bruce Boudreau very long to find another coaching gig in the NHL. He'll be running this morning's practice and introduced formally at a press conference right after – this from @theFourthPeriod
@JeffMarek Had this to add on the recent coaching changes "Since we all thought Scott Arniel was going to get piped we've seen both a Stanley Cup winner + Jack Adams trophy winner fired."
Why Anaheim's firing Carlyle, hiring Bruce Boudreau is genius [Puck Daddy]
Seems the old days of a coach staying with his club 'forever', thinking of the great Toe Blake here, are coming to a close. Will Lindy Ruff be the last of his kind ?
TSN on Carlyle's demise: Carlyle coached the Ducks to their only Stanley Cup title in 2007, but struggled to get his talented club's attention this season. Carlyle agreed to a three-year contract extension through the 2013-14 season in August, but Anaheim got off to a perplexing 7-13-4 start. [TSN]
@tsnjamesduthie  "Boudreau skipped the "Panel Phase" in the natural order of coaching re-employment. If anarchy ensues, there's blood on his hands."
I wonder how long until Boudreau has a chat with Bobby Ryan, Twitter's been going mental on his impending departure.
@RobertMc82 Bruce Boudreau upon being hired by The Anaheim Ducks: "I'm a #!*&&$' Duck"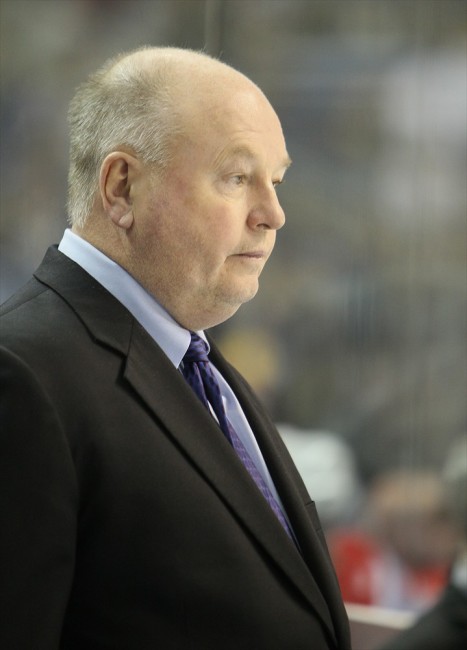 Serial entrepreneur who started building websites in 1995. Founded The Hockey Writers in Jan. of 2009. Traveled with family for a year, visiting 25 countries along the way.