When a player like Artemi Panarin becomes available on the trade market, every general manager with a pulse should be making a phone call to inquire about the potential cost.
As is typically the case in the week leading up to the NHL Draft, rumors, reports and actual transactions are flying as teams are looking to bolster their rosters, be it for the present or for the future. With the Columbus Blue Jackets looking for some security with their roster as they attempt to take the next step and finally win a playoff round and eventually a Stanley Cup, they didn't get much assurance from the 26-year-old Panarin as they tried to discuss a possible contract extension.
Related: Panthers Acquire Hoffman From Sharks After Sharks Acquired Hoffman From Senators
As Elliotte Friedman mentioned, Panarin has told the Blue Jackets that Panarin isn't ready to consider an extension at this time – he'll be eligible to sign an extension as of July 1, 2018, with his contract expiring in July 2019.
Because the Blue Jackets are unsure of their future with Panarin in tow, the team is exploring the trade market and seeing what they could potentially get for their talented winger. There is still a chance he could re-sign with the team but as Pierre LeBrun reported, Panarin would prefer to start negotiations in the Fall.
Panarin is a Legitimate Superstar
Make no mistake, Panarin is an absolute superstar in the NHL and he seems to get better as he gets more comfortable.
Highly hyped coming out of the KHL, Panarin scored 30 goals and 77 points in 80 games as a rookie before following that up with 31 goals and 74 points as a sophomore in Chicago. With the Blackhawks looking for a reunion with Brandon Saad as well as some extra certainty surrounding contracts (both Panarin and Saad are signed to deals with $6 million cap hits but Saad will be under contract through the 2020-21 season) the team elected to trade him to the Blue Jackets.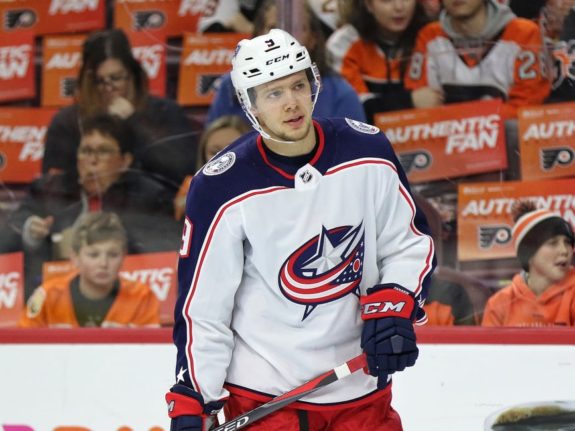 In his first season away from Artem Anisimov and Patrick Kane, Panarin didn't slow down in the slightest. In fact, he may have been even better in Columbus as he proved that he could carry the load as a dynamic winger who is strong on the puck and has a lethal shot that can beat a goalie from just about anywhere on the ice. He would score 27 goals and 82 points in 81 games in his first season and proved that he simply isn't a fluke.
While there was some concern about Panarin's ability to contribute in the postseason given the fact that he only recorded one assist in a four-game loss to the Nashville Predators in 2017 as a member of the Blackhawks, Panarin has scored four goals and 15 points in 17 playoff games including two goals and seven points in six games in 2017-18. He's able to contribute in the regular season and the postseason and he'll only be 27 years old when his contract comes up next July.
So that leads to the question – should the Bruins have interest?
Panarin is Worth a Call
If the Bruins are serious about going all-in to win a Stanley Cup with their current group – something they should be given that Zdeno Chara is 41, Patrice Bergeron is turning 33, David Krejci is 32 and Tuukka Rask is 31, then they should definitely pick up the phone and make a call to Jarmo Kekalainen in Columbus.
Panarin has primarily played on the left wing in his time in the NHL but as a right-shot winger, his ability to translate to the right side shouldn't be too big of a stretch. With the Bruins already in the market to sign Ilya Kovalchuk with the intention of moving him over to the right side, it's conceivable that the Bruins could do the same with Panarin – a player who is significantly younger and who has contributed in the NHL far more recently than Kovalchuk has.
Related: Exploring the Possibility of Kovalchuk Signing in Boston
The Bruins would then have a top-six featuring Brad Marchand, Jake DeBrusk, David Pastrnak and Panarin on the wings with Bergeron and Krejci down the middle.
It's easy to get ahead of the situation and imagine buying a Panarin jersey in black and gold but something that's crucial to remember is the fact that a player like Panarin who is a bonafide top-tier player won't come cheap. Adding to that, the cost will be high and Panarin is set to be an unrestricted free agent by the time his contract expires and he'll be looking for a significant pay raise when that time comes.
Is Panarin Worth the Price?
If the Blue Jackets are serious about moving Panarin, they'll need an immediate contributor who can make an impact at the NHL level. The Bruins have a few players at forward who can do such a thing in Danton Heinen, Ryan Donato and DeBrusk. The issue, however, is that Heinen by himself doesn't get that trade done and the Bruins should be reluctant to move Donato or DeBrusk, with emphasis on the latter.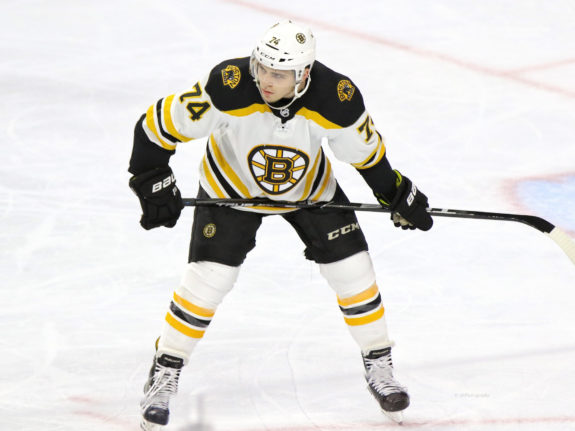 Something else to consider in such a scenario is a possible top-four defender being shipped to Columbus in a trade that could see Torey Krug be used as the centerpiece of a package for Panarin. Krug is only 27 years old and has scored upwards of 50 points in each of the last two seasons, falling just short of 60 last season when he scored 14 goals and 59 points in 76 games.
The Bruins have been reportedly interested in upgrading their left-side on defense and if the team is indeed sold on Matt Grzelcyk as their left-shot defender on the third-pairing, Krug becomes their most valuable asset on the roster – an asset that could be expendable if an upgrade is indeed wanted.
With two years remaining on his contract at a very affordable $5.25 million per season, Krug would fill a hole for the Blue Jackets who need to re-sign Ryan Murray this offseason and who only have Zach Werenski, Scott Harrington and Dean Kukan under contract as left-shot blueliners.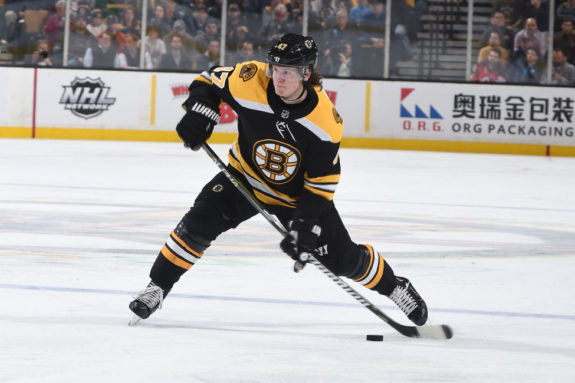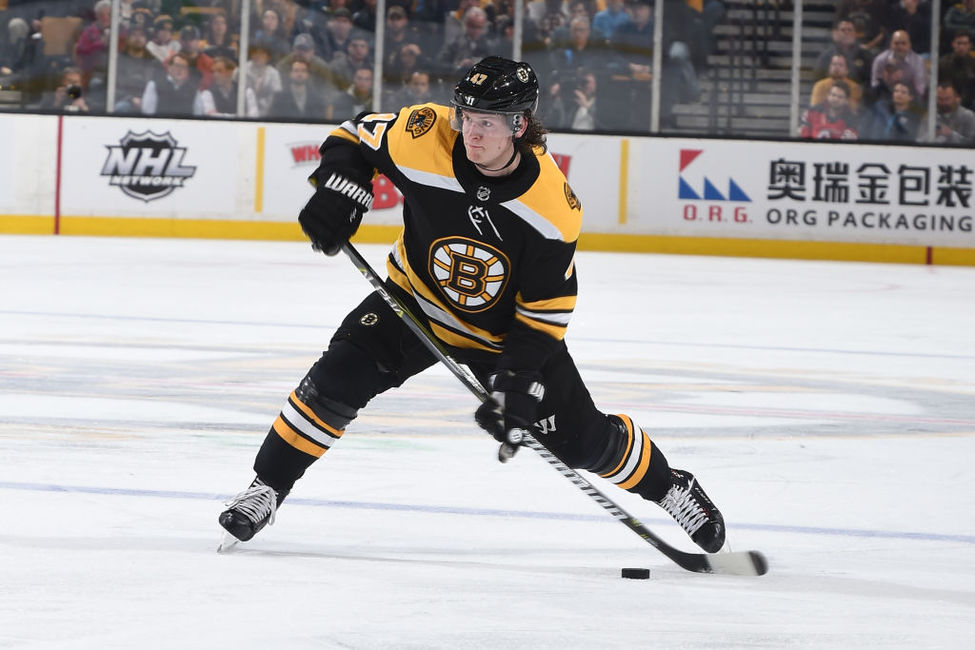 Would Krug be enough to acquire Panarin? That's yet to be seen. What is known, however, is that if Panarin is indeed on the market, there will be no shortage of suitors and no shortage of offers sent his way despite the fact that he could be a one-year rental by the time all is said and done. The Bruins have the fire-power to win any bidding war, but it will be interesting to see if they want to get in one in the first place.
If the Bruins think Panarin could be a piece to put them over the top, contingent on them also having a replacement for Krug in mind through a separate deal or if they deem Urho Vaakanainen, Jeremy Lauzon or Jakub Zboril ready, there could be a trade primed and ready between Boston and Columbus.