David Pastrnak has become more active at practice for the Boston Bruins, and his return could not come a moment too soon. With that being said, we must not overreact to the Bruins' slow start without him.
Some fans and analysts are already proclaiming that the Bruins can't compete in the East Division without Pastrnak, and that they will have too much catching up to do when he ultimately returns.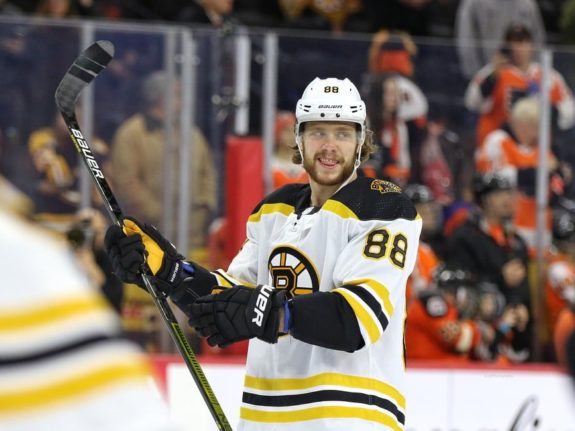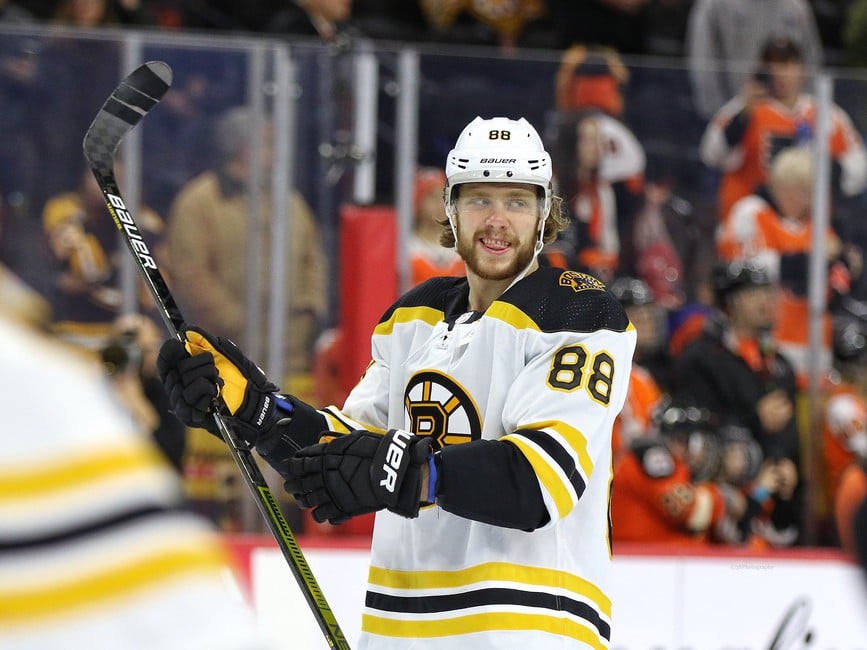 There is no denying that the Bruins seem lost offensively without their star player, but these critics have labeled the season a failure too prematurely.
Pastrnak Will Provide Solution to Bruins' Offensive Woes
We hoped that young players and new acquisitions would help pick up the slack on the right-wing, but Jake DeBrusk, Anders Bjork, and Jack Studnicka are far cries from 'Pasta'.
Ondrej Kase is out for Thursday's game with an upper-body injury. Whether the B's young defensemen can hang with the big boys remains to be seen. The goalie situation is a good problem to have, with both netminders playing well so far.
None of these issues are as glaring as Pastrnak's absence.
Simply put, offensive production has been pitiful thus far. The Bruins have yet to score a 5-on-5 goal in the young season, despite creating plenty of scoring opportunities.
This became apparent during the Bruins' game against the New York Islanders on Monday, where they registered 27 shots but had nothing to show for it. No one stepped up to finish their opportunities.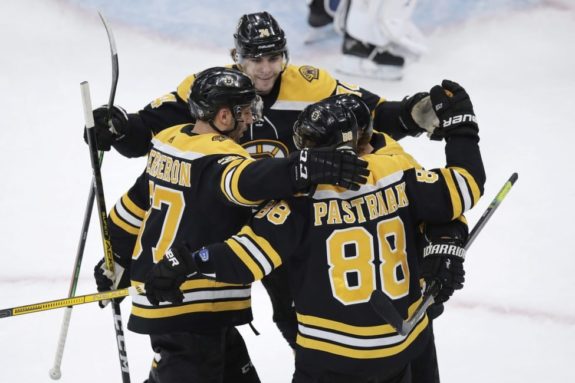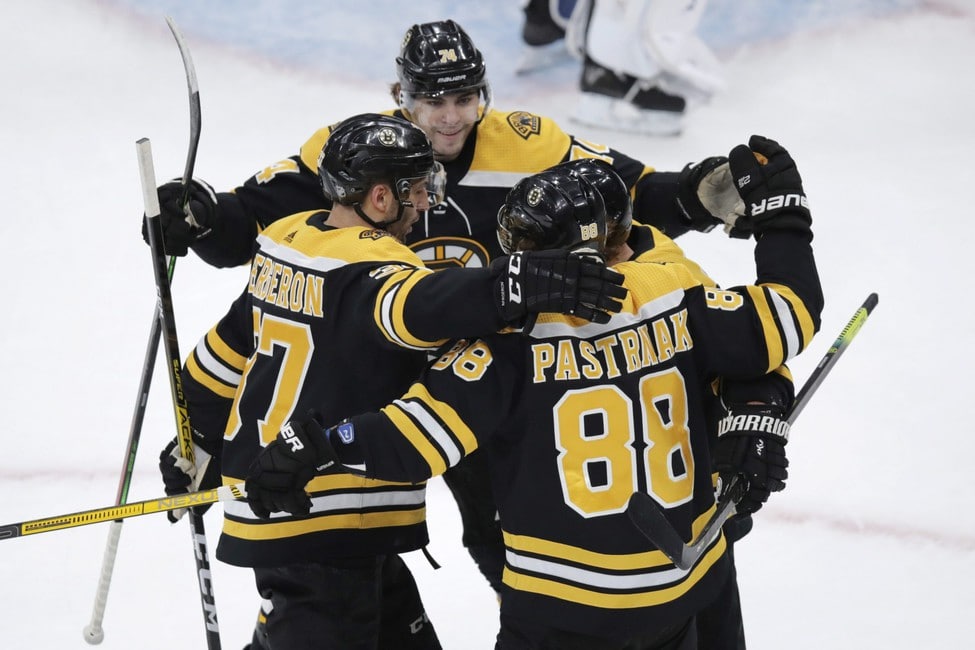 This is where Pastrnak makes his money. The Bruins are really missing his presence in the trenches, cleaning up loose pucks and rebounds. This has been his calling card since Day 1 of his NHL career.
He has added a lethal slap shot and creative passing to balance out his game, but he is still at his best when wreaking havoc in front of the crease. If the Bruins can create upwards of 25 shots as they did on Monday, all they will need is an elite scorer like Pastrnak to finish the job.
The 5-on-5 offense is admittedly nothing special even with Pasta out there, but with such an efficient power play, the Bruins need to be just average at even strength in order to compete. Let us not forget that just last season, the Bruins won the Presidents' Trophy while ranking 18th in 5-on-5 scoring.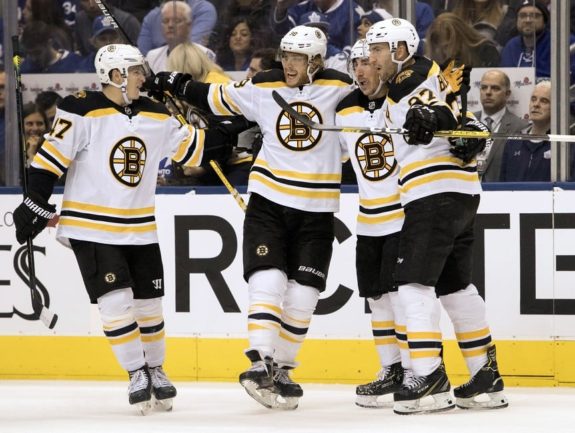 Pastrnak's presence on the power play still makes this offense potent enough to hang in the East. With two capable feeders and shooters on the back end in David Krejci and Matt Grzelcyk (Grzelcyk is not expected to miss any time) and the first-liners down below, this unit will be among the best in the league once again when Pasta returns.
Bruins Can Still Contend in East Division
The main criticism of this team is its lack of depth, and it is undeniably an issue that the front office must address in the coming years. But a long offseason and a shortened schedule give the Bruins' top six ample opportunity to keep their legs fresh.
With Brad Marchand dealing and Patrice Bergeron off to a solid start as captain, Pastrnak is all the Bruins need to return to relevance in the East. Don Sweeney can afford to rely on his beloved first line for at least one more year, whether we like it or not.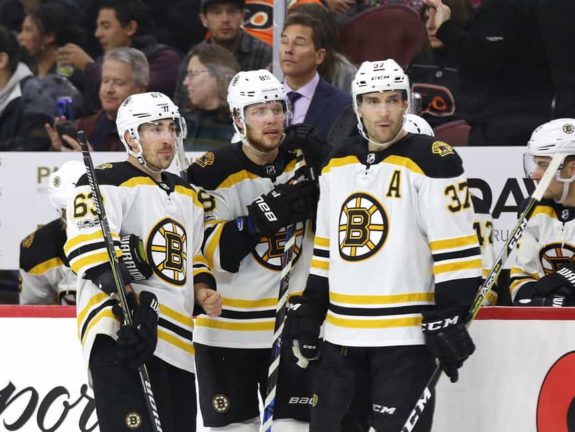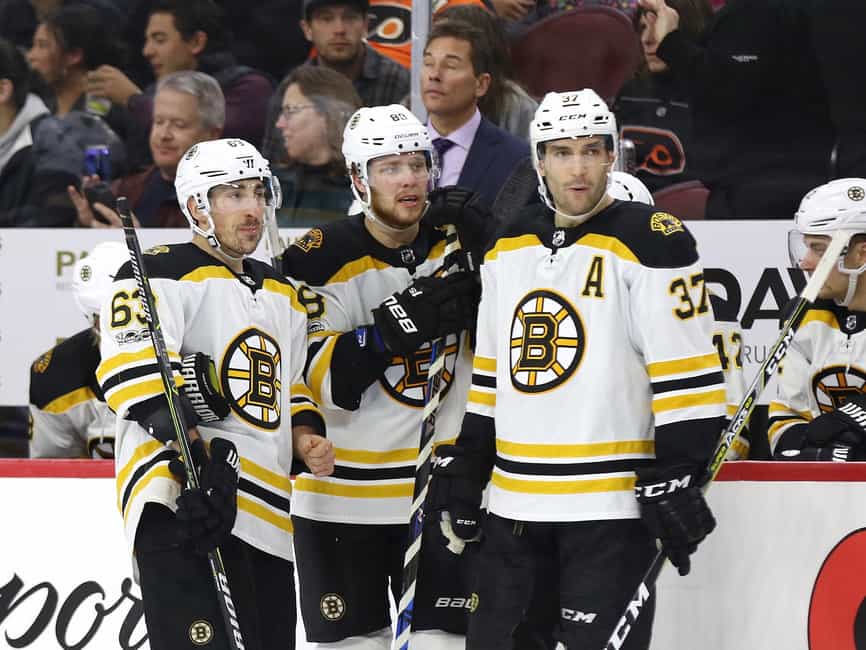 Boston sports fans have been spoiled in the 21st Century. We often expect immediate success, and are quick to criticize our teams when the going gets rough. Sometimes the criticism is justified (Sweeney certainly deserves his share), but not in this case. We should not be so quick to abandon hope for the Bruins in 2020-21.
Things have looked bleak for the Bruins so far, but fans can rest easy knowing that arguably the best goalscorer in the NHL is waiting in the wings.
In the meantime, Marchand, Bergeron and friends just have to tread water while their star makes his way back. And when he does return, the Bruins will be right back in contention for a playoff spot in the East Division.
---
---