Yesterday, Buffalo News' long-time reporter Mike Harrington released his NHL power rankings. Like other NHL pundits, he ranked the Nashville Predators first and the Tampa Bay Lightning second. But, guess who he ranked third? None other than his hometown Buffalo Sabres. The Maple Leafs came in fourth in Harrington's rankings.
Can that be? Are the Buffalo Sabres better than the Toronto Maple Leafs? By the way, CBS Sports Cody Benjamin's Nov. 21st power rankings had the Maple Leafs second and the Sabres sixth, but that was before the Maple Leafs' consecutive losses to the Hurricanes and the Blue Jackets.
The Buffalo Sabres
Both the Vancouver Canucks and the Buffalo Sabres were NHL expansion teams in 1970-71, with Punch Imlach as the Sabres' first coach. Although they've never won a Stanley Cup, the Sabres have had exciting teams, especially during the 1972 to 1979 French Connection era with Hall of Fame center Gilbert Perreault and wingers Rick Martin and Rene Robert.
The French Connection name emerged because all three players were Quebec-born, French-Canadians, and the Gene Hackman movie The French Connection had premiered in 1971. Over the years, Sabres Hall of Famers included Dale Hawerchuk, Tim Horton, and Pat LaFontaine. Sabre Dominik Hasek won six Vezina Trophies as the NHL's top goalie.
Related: The French Connection
Currently, former Sabre Phil Housley has his team sitting first in the Eastern Conference with a record of 16-6-2 (one point ahead of the Tampa Bay Lightning and two points ahead of the Maple Leafs). Housley himself was no slouch of a player, inducted into NHL's Hall of Fame in 2015.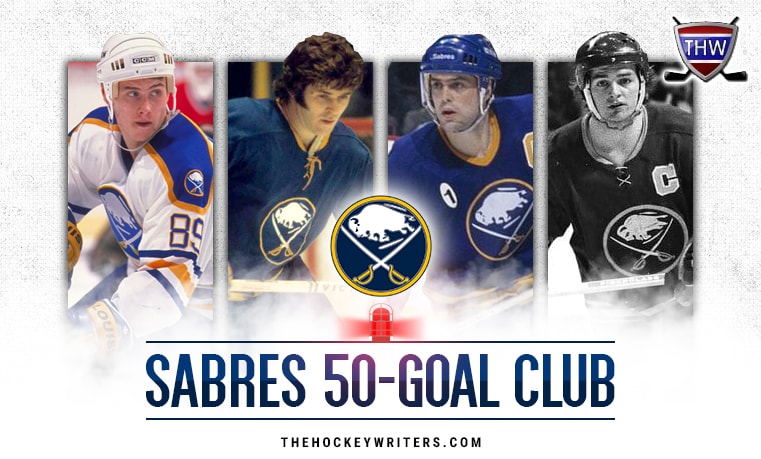 The Sabres are good. They are led by point-per-game center Jack Eichel (5 goals, 22 assists in 24 games) and new left winger Jeff Skinner (18 goals, 8 assists in 24 games) – as productive a trade as any in the NHL. On defense, the Sabres play the Rasmus twins (Dahlin and Ristolainen). They also have under-the-radar, play-making center Sam Reinhart and left winger Jason Pominville, back to Buffalo after five years with the Minnesota Wild. In net, much-traveled 32-year-old Carter Hutton starts, with 25-year-old Swede Linus Ullmark in reserve. Hutton has been stellar of late, and backup Ullmark hasn't lost a game yet.
Related: Sabres Fans Can Count Their Blessings
For the first time in more than a decade, the Sabres are not pushovers. They have won nine games in a row and, although that pace is impossible, there is no reason to suspect they will falter. Veterans have improved, and their rookies are strong. First overall draft pick Rasmus Dahlin and eighth overall pick Casey Mittelstadt have played all 24 games. Unlike the Maple Leafs, even a Nylander is signed – William's brother Alexander is playing well for the Rochester Americans and is projected to move into the Sabres' line-up this year. The five-year rebuild in Buffalo has been a success.
How Do the Maple Leafs Compare?
As TSN noted in their last week's Power Rankings, at the quarter mark of the 2018-19 NHL season, the Maple Leafs are among the NHL elite. They miss Auston Matthews and unsigned William Nylander, but both Mitch Marner and D-man Morgan Rielly are among the NHL's leading scorers. John Tavares has not disappointed, and goalie Frederik Andersen leads the league in wins (12), has a stellar save percentage (.931), and an impressive goals-against average (2.24).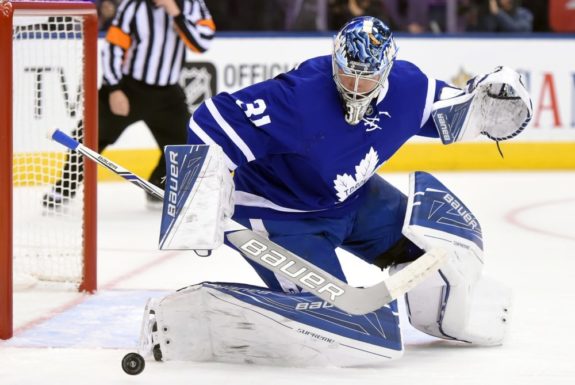 Toronto is playing like the Stanley Cup contender they were predicted to be and coach Mike Babcock's team is on target to top last year's franchise-best regular season 49 wins. Saturday's 6-0 shutout of the Flyers shows how good both their offense and their defense can be. To my mind, although the Sabres have won their last nine games and are currently ahead in the standings, the Maple Leafs have the better players.
This season, Tavares is playing with more elite wingers than he ever had on the Island. Centering Zach Hyman and Mitch Marner, Tavares is in the top 10 in NHL scoring with 27 points, three points behind linemate Marner, who has 30.
Related – Maple Leafs' Tyler Ennis: More Valuable Than Nylander?
Marner, only 21 years old, is scoring more than last season when he played on a line with ageless Patrick Marleau and feisty Nazem Kadri. Marner might even top last year's total of 69 points before the season is two-thirds done.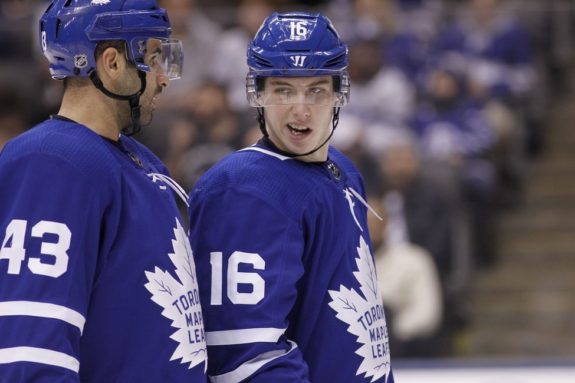 William Nylander has not yet signed, but if he does, Maple Leaf fans know what he can do on Matthews' wing. His addition immediately improves the team at even strength.
As frustrating as some Maple Leaf's fans find Jake Gardiner, he and Morgan Rielly are consistent. Both D-men scored 5o points last year, and Rielly has increased this year's pace. Then there's Nazem Kadri. This still young Maple Leaf veteran has emerged slowly year after year to become an extremely valuable Leaf. He cares; he's feisty; and, if he doesn't forget his Tie Domi role after he scores a couple goals, he makes the Maple Leafs stronger.
Denmark's Frederik Andersen, who turned 29 years old last month, is on a pace to exceed 40 wins this year.
So, to answer the question: Are the Buffalo Sabres a better team than the Toronto Maple Leafs? Not yet! I admit I am pleased with the Sabres' improvement. They were my Father's favorite team and, growing up in the Buffalo area, I loved the French Connection. But, the Maple Leafs are still better than the Sabres. They have stronger players now and will improve when Matthews returns shortly. If Nylander returns this year, as fun as the new-look Sabres are to watch, they simply are not as good a team as the Maple Leafs.
The Old Prof (Jim Parsons, Sr.) taught for more than 40 years in the Faculty of Education at the University of Alberta. He's a Canadian boy, who has two degrees from the University of Kentucky and a doctorate from the University of Texas. He is now retired on Vancouver Island, where he lives with his family. His hobbies include playing with his hockey cards and simply being a sports fan – hockey, the Toronto Raptors, and CFL football (thinks Ricky Ray personifies how a professional athlete should act).
If you wonder why he doesn't use his real name, it's because his son – who's also Jim Parsons – wrote for The Hockey Writers first and asked Jim Sr. to use another name so readers wouldn't confuse their work.
Because Jim Sr. had worked in China, he adopted the Mandarin word for teacher (老師). The first character lǎo (老) means "old," and the second character shī (師) means "teacher." The literal translation of lǎoshī is "old teacher." That became his pen name. Today, other than writing for The Hockey Writers, he teaches graduate students research design at several Canadian universities.
He looks forward to sharing his insights about the Toronto Maple Leafs and about how sports engages life more fully. His Twitter address is https://twitter.com/TheOldProf