As the most recent hockey season progressed, the Buffalo Sabres' most glaring issue came on the blue line. Old age, coupled with ineffectiveness and inexperience, sank the Sabres' ship before it could even really leave the port.
While the incoming, yet-to-be-determined general manager will have his work cut out for him with the impending drafts, he most certainly will immediately have to set his sights on defense.
If we are trying to determine the number of defensemen the franchise will need, we need to take a quick look at the current depth.
Buffalo currently has five defensemen under contract for the next season, with Dmitry Kulikov, Cody Franson and Taylor Fedun hitting unrestricted free agency.
Two of those three played a major role this season and will need to be replaced, granted they are not re-signed.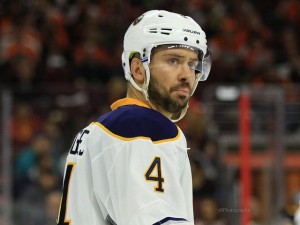 Another popular opinion is that Josh Gorges should be bought out. For argument's sake, buying out the final year of Gorges' deal would save the Sabres $2.6 million dollars this season while incurring a $1.3 million dollar cap hit for the next two seasons. For an aging defenseman who is struggling to stay afloat against heightened talent, it may not be a bad idea.
This pushes the number of defensemen needed to at least three, with Rasmus Ristolainen, Zach Bogosian, Jake McCabe and Justin Falk under contract for next season. Those first three names will be in the lineup every night, barring injury, with Falk playing a very important role as a seventh defenseman.
Who should the Sabres set their sights on? Let's take a look at four potential options on the blue line that would likely improve the Sabres' defense in 2017-18 and how the expansion draft will likely make this happen.
[irp]
An Anaheim Defenseman
Anaheim's problem is truly an embarrassment of riches, which is why we can't just single out one defenseman.
Due to a wealth of talent at both forward and on defense, they'll need to take advantage of the four forward/four defensemen/one goaltender setup in the expansion draft.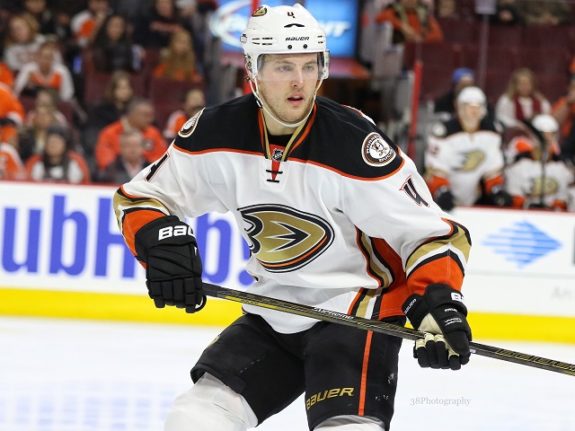 The only issue there is that talented Ducks players remain. According to CapFriendly.com, the Ducks could very well leave forward Jakob Silfverberg and defenseman Josh Manson unprotected. There's no doubt that the Vegas Golden Knights would scoop up one of those two in a heartbeat.
This is where Buffalo can swoop in and benefit.
Cam Fowler is a popular name in Buffalo, often paired in talks with defensive upgrades. There also was the rumored deal last season of Cam Fowler for the eighth overall pick, which ended up becoming Alex Nylander.
http://www.twitter.com/NicholsOnHockey/status/746459569044389888
Fowler, 25, currently has one season left under contract with the Ducks at a cap hit of $4 million.
The four other defensemen who may be in play are Hampus Lindholm, Josh Manson, Shea Theodore and Sami Vatanen.
With Lindholm and Vatanen being under contract long-term, as Anaheim's likely top pairing, it is unlikely they move.
Buffalo may be able to focus its efforts on Fowler, Manson or Theodore, and come away with someone who can be a solution on the blue line.
Jonas Brodin
Another young, talented defenseman has been molded in Minnesota – should we be surprised at this point?
Brodin, 23, is under contract until the end of the 2020-21 season at $4,166,667 million per season.
With Minnesota projected to go with seven forwards, three defensemen and one goaltender, Brodin is currently projected by CapFriendly.com to be the odd man out.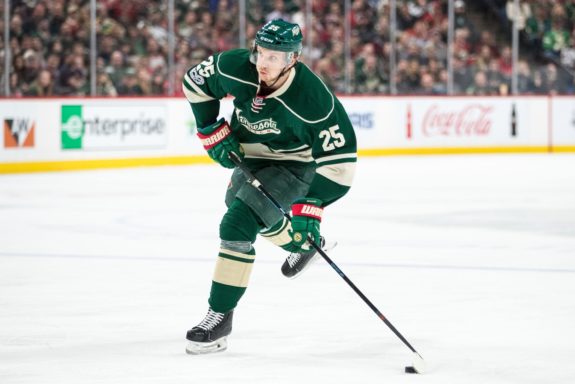 With the Wild missing first and second-round picks this year, Buffalo might be able to swing some sort of deal with picks (Buffalo owns rights to Minnesota's 2017 second-round pick), prospects or current players (hello, Evander Kane?) to make this deal happen.
Ryan Ellis
On the surface, the inclusion of Ellis seems a little absurd. Ellis is playing some of the best hockey of his career while helping the Nashville Predators reach levels they have not reached before in franchise history.
Ellis has two years left on a very team-friendly deal, only counting as $2.5 million against the Predators' salary cap.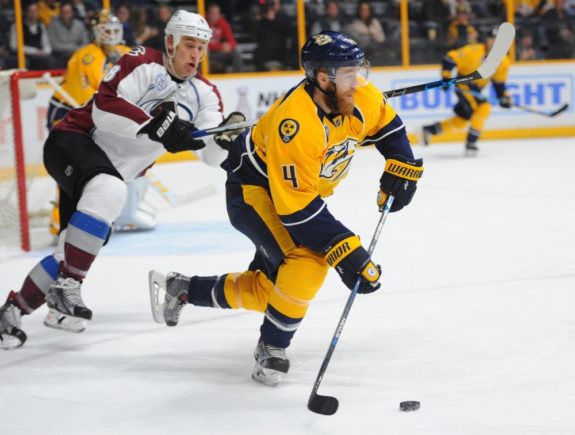 With the upcoming expansion draft, Nashville has to make a decision—do they want to go with seven forwards, three defensemen and one goaltender or their best four forwards, four defensemen and a goaltender?
Per CapFriendly.com, it appears that the best option for Nashville would be the four/four/one.
Predators general manager David Poile is known to be a very wise dealer, though. What if Ellis continues to have the playoffs of a lifetime? Would Poile consider dealing Ellis for a major haul if the price was right? You'd have to assume that Buffalo would come calling.
Kevin Shattenkirk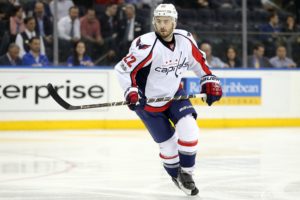 New York-native Kevin Shattenkirk is set to be the apple of NHL free agency's eye.
Despite noted struggles in the Stanley Cup playoffs, there is no better time for Shattenkirk to become an unrestricted free agent for the first time in his professional career.
Money will indeed be flowing for the top-pairing defenseman, especially after we learned earlier this season that he turned down a seven-year, $42 million dollar contract extension.
Despite a large contingent of the NHL bidding for Shattenkirk's services, it does appear one team has the inside line ( hello, Rangers).
Should Buffalo pay a large amount of money to bring that missing defensive piece to the puzzle? I mean, it certainly didn't work too well last time.