Ooh, aah, Sabres on the warpath!
The win switch has been flipped. The compete level has been cranked to eleven. They've found their game faces.
Since getting shellacked, 7-1 by the Dallas Stars, the Buffalo Sabres are on a roll. They've strung together three straight wins, nearly 25% of their total wins this year, in just four days. They have a whopping plus-10 goal differential in those games.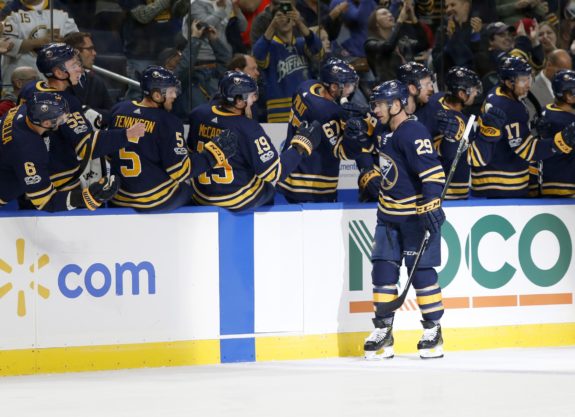 After giving up the first goal in their game against Calgary, the Sabres have scored eleven straight goals. It's their first three-game win streak in almost a year and the first time they've swept a Western Canada road trip since 1998. No fan on Earth saw it coming.
It's fully expected the team will run the table and finish the season with a 36-game win streak. They'll go undefeated the rest of the way, shattering the Pittsburgh Penguins' NHL record of 17-straight wins in 1992-93 in the process.
Playoff Bound
The tear will vault the Sabres in the standings, allowing them to finish with a record of 47-26-9, good for 103 points. It will land them in the playoffs for the first time in seven years. From there, the team will rip off 16 more wins and capture the franchise's first-ever Stanley Cup.
Parade details are currently underway between the Sabres and the City of Buffalo as they plan a championship celebration downtown. Mayor Byron Brown is excited about the upcoming spectacle, "We're going to have ticker tape confetti and a giant inflated balloon designed to resemble [color analyst and fan favorite] Rob Ray's head. The kids will love it!"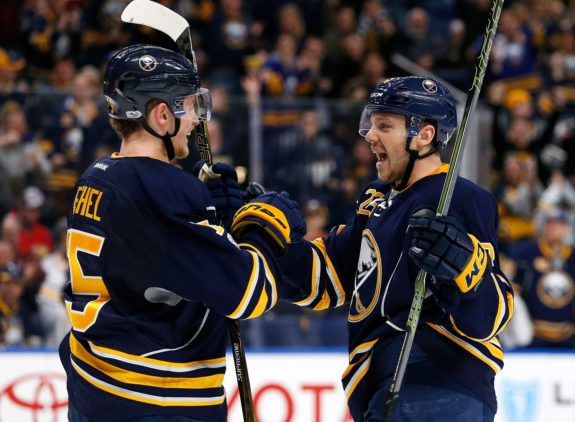 How Did It Happen?
This new team is committed to defense. Outlet passes are going from Sabre to Sabre. The offense is getting pucks below the goal line, then forechecking with speed and hustle. Pucks are finding the back of the net.
During a local call-in radio show, long-suffering season ticket-holder Leslie Budzinski of Cheektowaga, New York, had a feeling something special was on the horizon. "I went to a game and they started making passes… to their own teammates. It was really eye-opening," she said.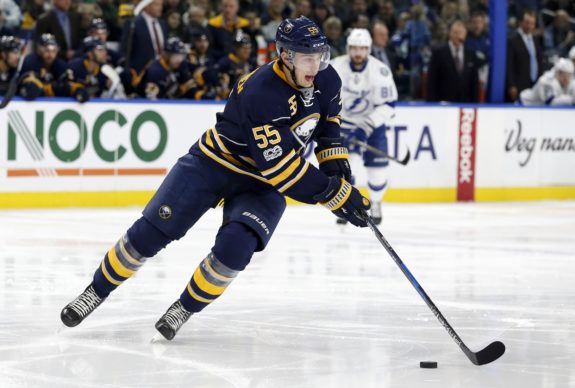 The suddenly red-hot power play has scored in five straight games. It's found its groove again and will terrorize opponents by scoring at least once in every remaining game.
Goaltenders Flashing the Leather
Triggering the turning of the tide has been the Sabres' brick-wall like goaltending. Chad Johnson and Robin Lehner have combined to stop all 80 shots faced at even strength in the Sabres' last three games. It's the first time the Buffalo's goalies have gone three games without allowing an even strength goal since Nov. 22 to 28, 2014.
Who is that short-haired, clean-shaven goaltender? Oh, that's Robin Lehner, and he'll start for the Sabres tonight. pic.twitter.com/2cVG8CcOB5

— John Vogl (@BuffaloVogl) January 25, 2018
It's highly likely that Lehner's new haircut was a catalyst for the winning streak. Since getting his chin scarf sheared he's pitched back-to-back shutouts for the first time in his career. It's the first time the team has posted shutouts in consecutive games since Ryan Miller did it on Feb. 29 and March 1, 2012.
Related- Off the Crossbar: Sabres Need George Costanza
All-Star Eichel
Newly minted All-Star Jack Eichel has heated up of late, scoring 12 goals and 13 assists in the last 16 games.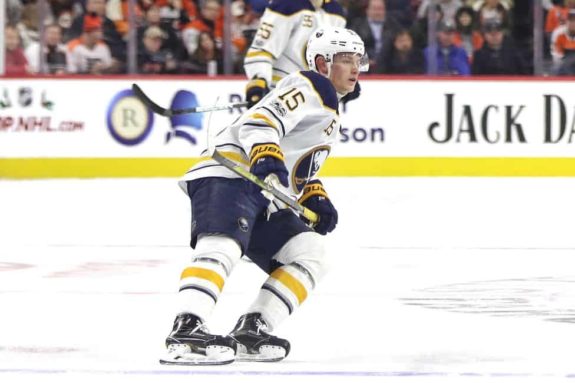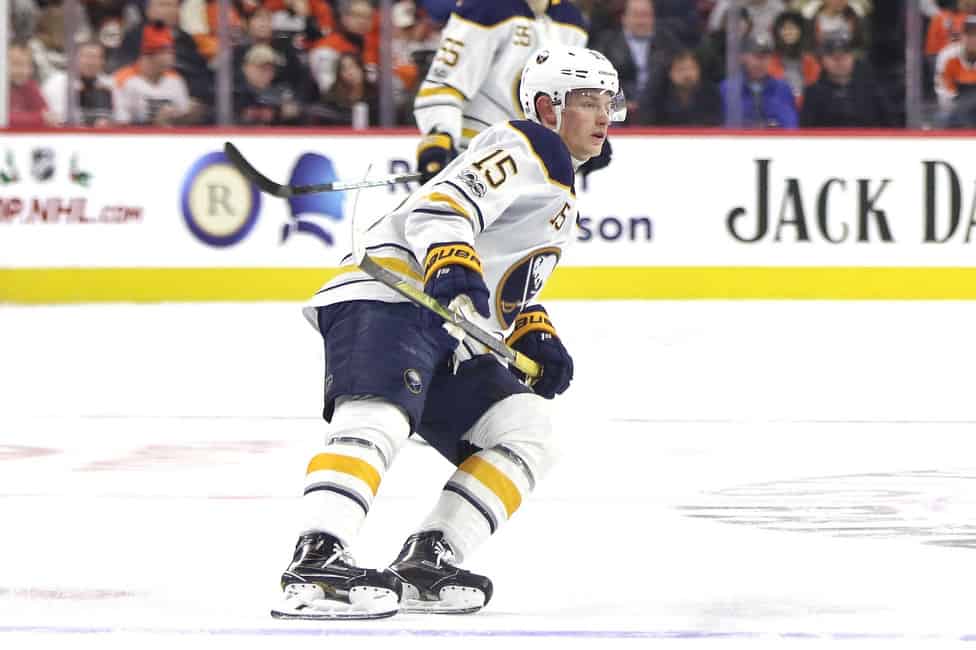 When asked for comment, the undisputed future captain of the Sabres was happy to respond; "To be honest, this wasn't our plan going into the season. The original plan was to win out from the All-Star break. Risto, Factor, Rhino, Okie (Rasmus Ristolainen, Ryan O'Reilly, Sam Reinhart and Kyle Okposo) and I—we were just bursting. We couldn't hold back through the break, so we got the guys in the room to start our push a few games early."
Coach Housley Validated
All year long, rookie coach Phil Housley has been confounding and frustrating members of the Buffalo sports media. He'd often start his post-game press conferences with statements about how well he thought his team was playing for the majority of the night's game. This would happen even after the press would challenge him pointing to huge shot differentials, horrifying giveaway numbers, pitiful power play failures, sieve-like goaltending and, of course, recurring losing scores.
Caught with his feet up on his desk, smoking a Cuban cigar, Housley refused to comment on the Sabres stunning turn-around, only giving a satisfied smirk while exhaling a puck-shaped ring of smoke.
*Relax. It's satire.
---
Enjoy more 'Off the Crossbar' columns.
---