In the National Hockey League, making trades is simultaneously an art, a science and a task in intelligent asset management. Over the years, the Calgary Flames have had several general managers that were quite good at the art of the deal – notably the legendary "Trader Cliff" Fletcher.
---
---
But at the same time, the Flames have had their fair share of awful trades over the course of their history. Here are the seven worst swaps the Flames have ever made from the perspective of maximizing the value of any organizational assets.
Flames trade F Jarome Iginla to Penguins for F Kenny Agostino, F Ben Hanowski and a 2013 1st-round pick (March 28, 2013)
In four decades in Calgary, the Flames have traded their captain in-season three times. Brad Marsh landed them Mel Bridgman. Joe Nieuwendyk fetched Jarome Iginla and Corey Millen. This was easily the worst return they've received for the heart and soul of their team: a couple of mid-level college prospects and a late first-round pick.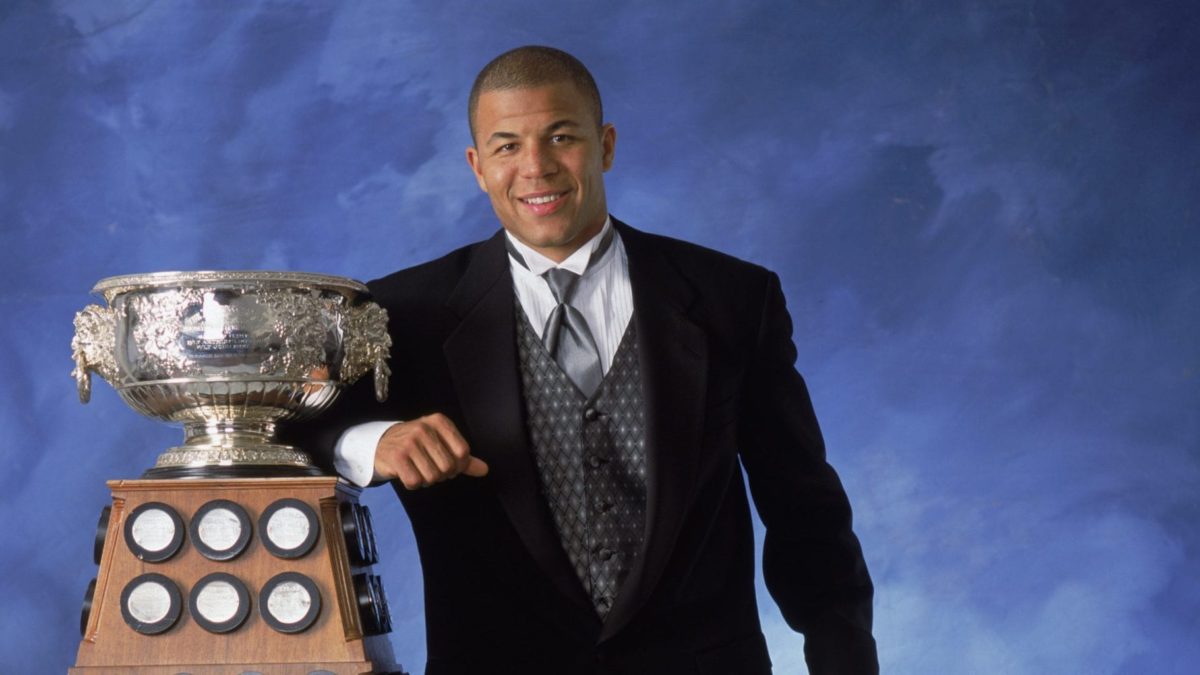 Granted, Iginla had a no-move clause in his contract and so general manager Jay Feaster's hands were tied a bit. But the lack of much return compounded the disappointing circumstances that spelled the end of Iginla's time in Calgary.
Flames trade D Jay Bouwmeester to Blues for G Reto Berra, D Mark Cundari and a 2013 1st-round pick (April 1, 2013)
Continuing the "Feaster trades key assets for pennies on the dollar" trend is the second disappointing move he made preceding the 2013 trade deadline. Bouwmeester, a rangy, cerebral, minutes-eating defender, was sent away for an obscure goaltending prospect, a minor league defenseman and a mid-range first-round pick.
---
Latest News & Highlights
---
Considering that there was still a lot of tread left on Bouwmeester's tires and that his contract both had term left and contained no restrictive movement clauses, the return was tremendously underwhelming.
Flames trade D Robyn Regehr, F Ales Kotalik and a 2012 2nd-round pick to Sabres for D Chris Butler and F Paul Byron (June 25, 2011)
On one hand, this trade succeeded in opening up cap space for the Flames to re-sign Alex Tanguay before he became an unrestricted free agent. But this was part of a Russian nesting doll of awful transactions: Kotalik had been acquired in a trade with the Rangers to unload Olli Jokinen and immediately became a toxic asset due to his diminishing speed and big cap hit. So the Flames had to package a second-round pick in order to unload Kotalik.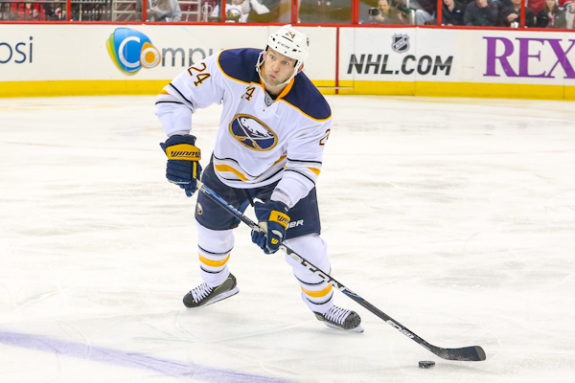 The end result was the Flames trading Regehr, their alternate captain and best shutdown defender (even though he had lost some speed) and only really getting a couple of depth pieces in return. As a result of this swap, the Flames had to trade down in the 2012 Draft to recoup that lost second-round pick, beginning a never-ending cycle of criticism for trading down to draft Mark Jankowski.
Flames trade F Brandon Prust, F Matthew Lombardi and a 2010 1st-round pick to Coyotes for F Olli Jokinen and a 2009 3rd-round pick (March 4, 2009)
Prust holds the unique distinction of being traded by the Flames twice within the same 12-month period. This trade was particularly puzzling, as the Flames bet big on Jokinen to push them over the top – sending three key organizational assets out the door to get him.
The bet didn't work and Prust (since reacquired) was packaged with Jokinen and sent to the Rangers the following February. They entered the 2010 NHL Draft without their first-round selection and without the player they traded it to acquire.
Flames trade D Dion Phaneuf, D Keith Aulie and F Fredrik Sjostrom to Maple Leafs for F Niklas Hagman, F Jamal Mayers, F Matt Stajan and D Ian White (January 31, 2010)
In his final major trade as GM, Darryl Sutter sent a player just two seasons removed from Norris Trophy contention, a solid defensive prospect and a penalty-killing specialist to Toronto in exchange for Matt Stajan and a bunch of spare parts.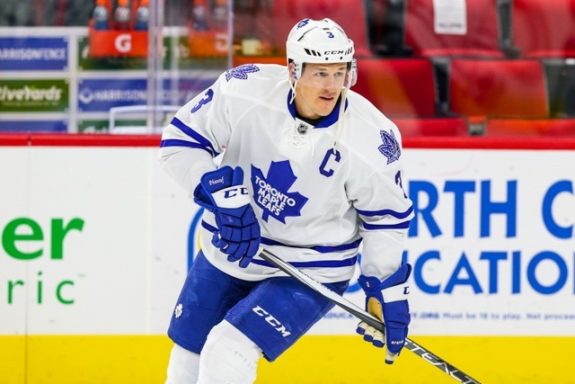 Following the trade, many around the league expressed surprise that a 24-year-old stud defender had been moved so suddenly – suggesting strongly that the Flames could've gotten more for Phaneuf if they had waited for the trade deadline or the NHL Draft to make a move.
Flames trade F Doug Gilmour, F Kent Manderville, D Ric Nattress, D Jamie Macoun and G Rick Wamsley to Maple Leafs for F Gary Leeman, F Alex Godynyuk, F Craig Berube, D Michel Petit and G Jeff Reese (January 2, 1992)
Under the watch of GM Doug Risebrough, the Flames went for a bit of a dip. A lot of that was because of economic factors unique to Canada, particularly the free-falling Canadian dollar, but Risebrough's first major move didn't do much to quell fears that he wasn't the best fit for the job.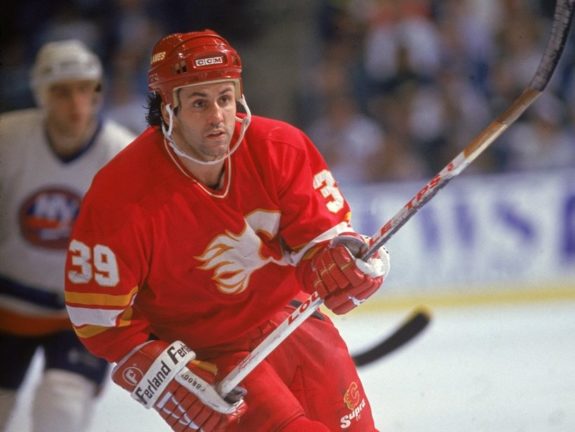 He shipped out four members of the 1989 Stanley Cup-winning team, plus top prospect Kent Manderville, in a move that saw the club receive Gary Leeman and a bunch of secondary (or tertiary) assets. The largest deal in NHL history at the time, the departure of the popular Gilmour seemed to signal the beginning of the end of the team's glory days.
Flames trade F Marc Savard to Thrashers for F Ruslan Zainullin (November 15, 2002)
Sometimes coaches and players don't see eye to eye, but the public feud between Marc Savard and Flames head coach Greg Gilbert seemed to get increasingly bitter as time wore on. Faced with a tough situation, GM Craig Button cashed out on Savard – trading him to the Thrashers for obscure Russian prospect Ruslan Zainullin. Roughly two weeks later Button fired Gilbert anyway, somehow ending without his star player or his star coach. Zainullin never came over to North America and peaked as a 0.5 point-per-game player in the Russian Superleague. From an asset management perspective, it's difficult to imagine a situation being handled worse.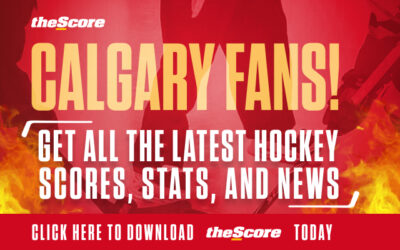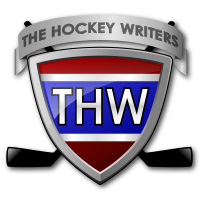 The archives of THW contain over 40,000 posts on all things hockey. We aim to share with you some of the gems we've published over the years.