The Montreal Canadiens have a busy offseason ahead and general manager (GM) Kent Hughes needs to make difficult decisions on who stays and who goes, all with an eye not just to next season but three seasons from now. Part of that planning ahead will include managing the salary cap while also using the salary cap space at hand for the upcoming 2023-24 season.   
Related: Canadiens' Lane Hutson Becoming a Budding Star
---
Latest News & Highlights
---
The Canadiens are going to add a high-quality prospect with the fifth overall pick in the 2023 Draft, but that player will not be expected to play in the NHL for at least one season. But to make a difference for this coming season, and make an impact on his salary cap structure, Hughes could use this opportunity to be active in the trade market. His cap space can be an asset that could be used to help another team as well as the Habs, finding unwanted players who support or insulate the young core players seen as undersized, such as Nick Suzuki and Cole Caufield. 
Moving On 
The Washington Capitals' 2022-23 season was a letdown, finishing 24th in the NHL due to injuries to several of their core players. Forwards Nicklas Backstrom and Tom Wilson missed the first half of the season. Defenseman John Carlson missed 42 games after being struck in the head with a slapshot on Dec. 23, 2022. They didn't ice their core group of Backstrom, Carlson, Wilson, and Alex Ovechkin together in a game until the end of the season. Next season, they expect to have better luck, but the Canadiens know what that hope feels like.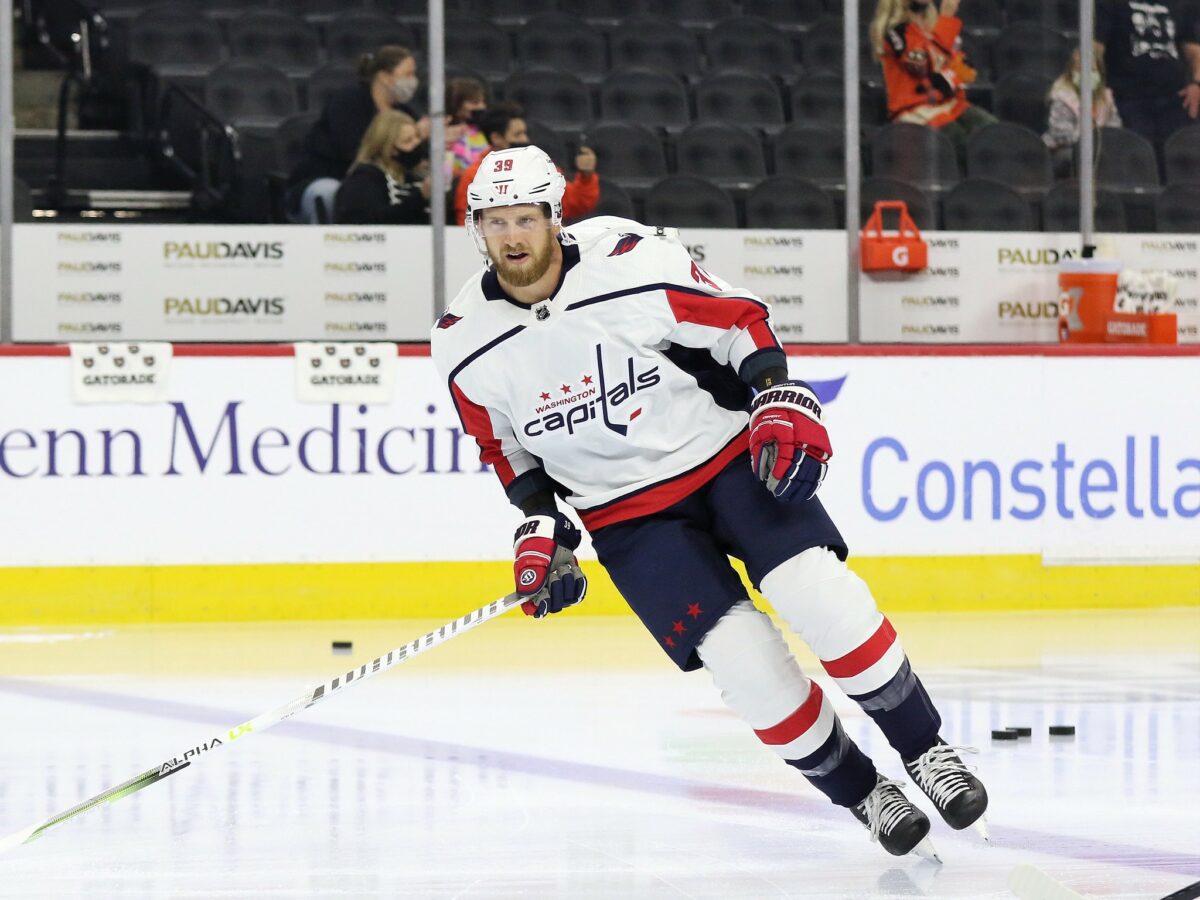 Part of the preparation for the Capitals is to restructure their roster and salary cap, and that includes their desire to move on from Anthony Mantha. His time in America's capital has not gone according to plan. Brought in at the 2021 NHL Trade Deadline in exchange for Jakub Vrana from the Detroit Red Wings. They had hoped to add size to their top six. Yet, he couldn't fill that role or find his game with Washington, but that is something he takes full responsibility for. 
It's just me, myself to blame. Maybe my lack of skating, lack of shooting or lack of decision-making, maybe all the detail. It takes a toll on your confidence when it (getting scratched) happens, and then after, you're just looking for your game that's maybe not present.

Anthony Mantha 
Due to all of this, according to Frank Seravalli, Washington wants to move the 28-year-old winger who has one year at $5.7 million remaining. "The Capitals have let teams know that they're ready to move on from Mantha." Seravalli went on to say, "They're likely going to have to attach a sweetener to that deal. 
Hughes Moves 
Hughes can use his cap space to make a move to add assets while also offloading an unwanted contract. The Canadiens and Capitals are a good trade fit. Montreal is looking to move on from Joel Armia but could also try to find a way to have a prospect or a top-60 pick added to the deal that involves Hughes taking Mantha's contract. 
Armia has two years remaining at $3.4 million. He provides a similar style at a more reasonable cap hit for Washington. His offensive production is similar to Mantha's, and Armia has a better pedigree in the playoffs. He can be replaced on the roster with a much less expensive and younger player, such as Rafael Harvey-Pinard. 

For Washington, instead of buying Mantha out and leaving two years of dead cap space on the books at a time the Capitals are doing all they can to support Ovechkin and his mission to become the greatest goal scorer in NHL history, they could add a bottom six player at nearly the same cap hit as the buyout would cost them. This would save them money even if they choose the buyout and try to sign a third-line winger as an unrestricted free agent. 
A Canadiens Fit 
For Montreal, Mantha can bring the style of game and productivity Hughes hoped Denis Gurianov could have provided if everything fell into place in that deal. Mantha can play a fast-paced game focused on a north-south forecheck, a style that would benefit the Habs in their top nine. It would be worth a gamble for a Canadiens team not planning to compete for a playoff position next season because, when playing on a weaker Red Wings team before his trade to Washington, Mantha was capable of scoring 25 goals and 48 points in a season while filling a second line role and secondary power play time.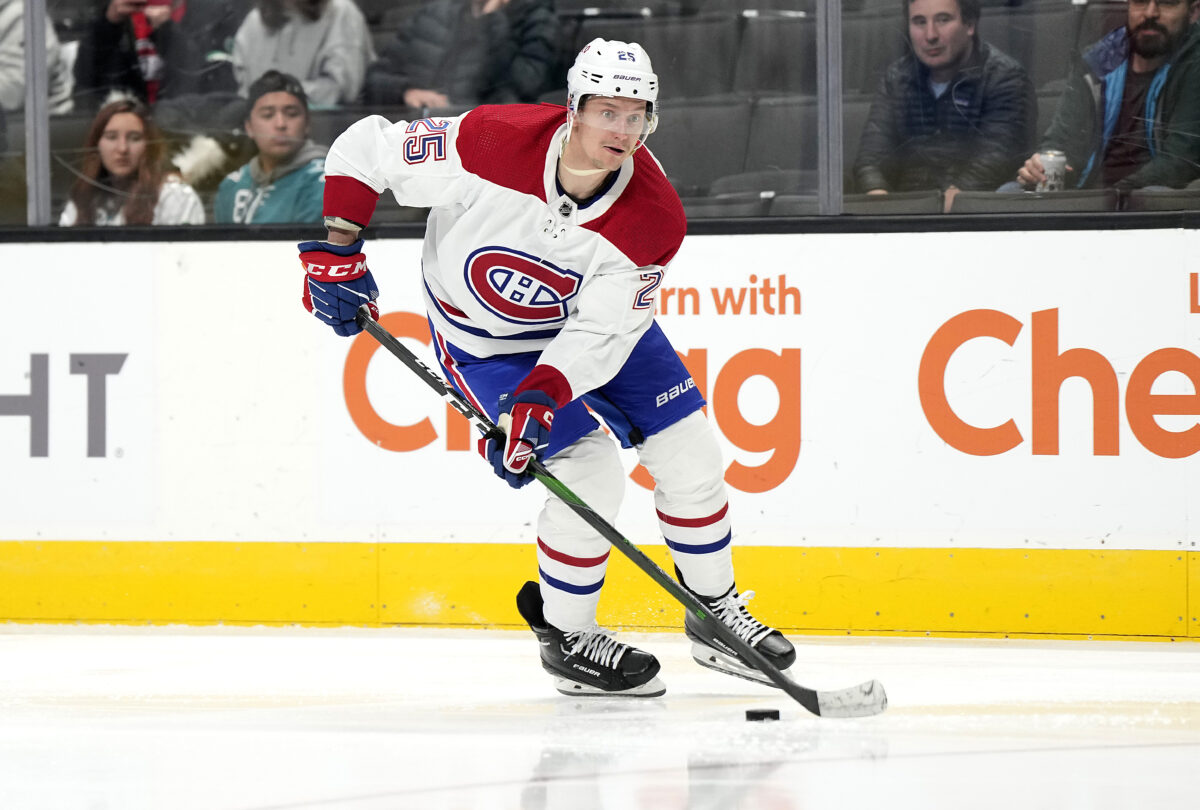 As a former two-time 50-goal scorer in the Quebec Major Junior Hockey League (QMJHL), Mantha also fills the desire of a segment of the fanbase to have players from the local area who played in the local junior league.  
At 6-foot-5 and 234 pounds, Mantha also has the size the Canadiens are looking to add to the lineup. When in Washington, he played an average of 14 minutes per game in a third-line role on a team lacking in depth due to injuries and still provided 11 goals and 27 points in 68 games played. Despite playing inconsistently, his advanced stats in 2022-23 per Natural Stat Trick show that he had a positive high-danger chances for (HDCF) of 54.34% and a Corsi for (CF) of 53.1%. He has a career CF of 57%. So, he would be a fit on the Canadiens' middle six and could play the style the Habs need and it may also provide him a new lease on his career, closer to home. 
While the Canadiens are still in the rebuild, Hughes can take chances on players who have had issues reaching their potential. He can bet on his development team making adjustments to a player's mechanics, especially in their final seasons of a contract. In the case of Mantha, Hughes could use the Capitals' desire to move on from the inconsistent winger to offload a contract of his own that would cause problems to the Habs' cap structure in 2024-25.