The perfect game Montreal Canadiens general manager Marc Bergevin had been pitching this 2018 offseason came to an abrupt end when he lost out on the No. 1 overall pick at the NHL Entry Draft. Sometimes things are just out of your control.
Not all is lost, though. In fact, he can still keep up the success he's enjoyed in what has arguably been Bergevin's best summer so far. Granted, by his standards, seeing this thing through unscathed would just mean he won't have set the team back any further (which would be hard to do, considering the 28th-place finish).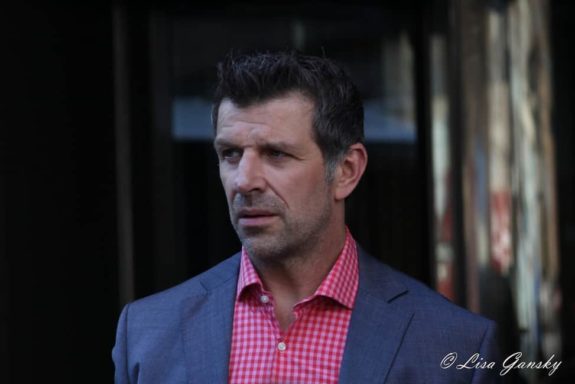 Nevertheless, maintaining course through perhaps the rockiest phase of his short managerial career, during which his job hangs in the balance, is as simple as following the next three steps. Here are the keys to Bergevin's continued offseason success.
3. Don't Reach at the Draft
Bergevin may have been gifted a higher-than-expected first-round pick, but all it did was make his job more difficult. At No. 3 overall, he'll most likely have his choice of wingers Brady Tkachuk and Filip Zadina, neither of whom address the team's most-pressing needs at center and on defense. So, he's in an awkward position.
Bergevin can pick the best player available, attracting criticism for failing to fill an immediate hole.  He can alternatively reach by going off the board and picking a player like Jesperi Kotkaniemi, who's being touted as the best center in the draft, which would likely open himself up to even more criticism.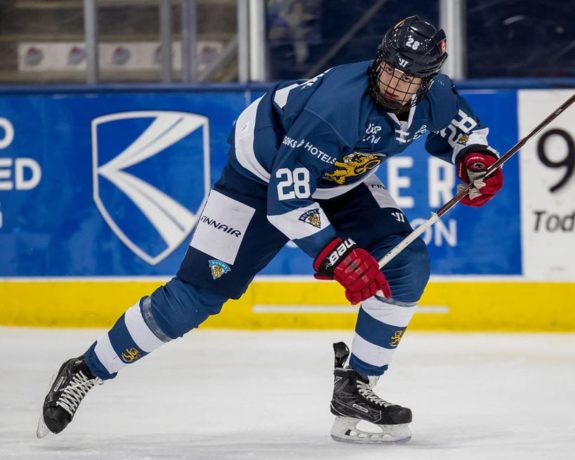 While Kotkaniemi has been compared to the likes of Los Angeles Kings captain Anze Kopitar (by TSN director of scouting Craig Button, for example), there aren't as many parallels as some might have you believe. The Habs, who held the No. 5 pick in Kopitar's draft year, could have undeniably had him had they chosen to address their need at center. However, Kopitar, who ended up going at No. 11, didn't "fall" as far as he did because of lack of projected skill.
Then-GM Bob Gainey and five other executives after him passed on Kopitar in large part because of how he hails from Slovenia, which is far from considered a traditional hockey market. His skill level was never in question. While Kotkaniemi's unlikely to be a bust, there are simply better players ahead of him.
Ultimately, it worked out for the Canadiens, as that No. 5 pick turned into Carey Price, even if the Habs had Jose Theodore in net at the time. That isn't to say the Habs should completely disregard their needs down the middle and on the back-end, only that reaching at No. 3 would be a waste of an incredibly valuable asset.
If Bergevin feels he has no choice but to pick a center or defenseman, fine. There's a simple solution: Parlay that pick into additional assets by trading down. No, it won't be a popular move among Habs fans, but it would be infinitely more rational than losing out on an elite winger for nothing.
2. Re-Sign Pacioretty Only as a Last Resort
Speaking of trading, captain Max Pacioretty's been the subject of trade rumors for what feels like forever. In spite of those rumors and how he's coming off a bad season, Bergevin has reportedly started negotiating with Pacioretty with the purposes of extending him.
Now, Bergevin doesn't need to look too far back for a reason why that could prove to be a mistake. He need only look back a few paragraphs on the off chance he's reading this. While, yes, Price was at a time the undisputed best goalie on the planet, his play fell off a cliff this past season.
That was unfortunately only after Bergevin had extended his star netminder to an eight year deal that will pay him an average of $10.5 million per season, starting in 2018-19. It was also after cracks in Price's game started showing in the middle of last season.
Despite Price going 11-11-4 with an .899 save percentage over a two-month stretch starting in December 2016, he ended up with a Vezina Trophy nomination, theoretically forcing Bergevin's hand. The thing is, Bergevin didn't have to re-sign Price, as he was only going to be an unrestricted free agent this coming July 1.
So, sometimes playing it safe, much like with the infamous P.K. Subban bridge deal, screws you in the end. As a result, Bergevin should wait on re-signing Pacioretty, unless of course the extension would be critical to a sign-and-trade scenario, in which case any hypothetical overpayment would be someone else's problem.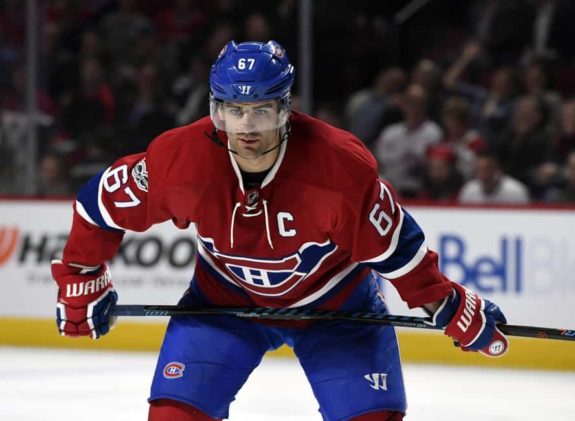 The problem for the Habs with that line of thinking though is it really only makes sense to trade Pacioretty in a handful of scenarios. One such scenario would be for futures as the Habs decide to tackle a rebuild head-on. However, because of the long-term contracts to assets on the verge of declining like Price and Shea Weber, it's unlikely Bergevin decides on that tack.
The other situation? For immediate help to jump back into the playoff picture, although one would think an elite scoring talent like Pacioretty would be of use there. So, the only way it would make sense is if the Habs were to acquire a top-line center or top-pairing left-handed defenseman, the Habs' two biggest holes, in the hypothetical deal.
At that point, it becomes a question of whether or not parting with multiple years of a newly re-signed Pacioretty is worth one season of an Oliver Ekman-Larsson, for example. So, Bergevin had better tread and weigh his options carefully, so as not to make a horrible trade for a third consecutive summer, only re-signing Pacioretty if the perfect deal were to come along.
1. Don't Overpay During Free Agency
There are certain instances when overpaying to sign a free agent is acceptable. When you're potentially wooing John Tavares, it obviously makes sense to as he is not just a legitimate superstar, but also the No. 1 center the team desperately needs. At only 27 (going on 28), he also likely has a lot of mileage left on him.
It's not acceptable to overpay to land a blue-liner with close to no discernible offensive skill set who's fallen out of favor with his old team. While that's a pretty accurate summary of what transpired last summer when Bergevin threw caution and millions upon millions of dollars to the wind to sign Karl Alzner, it's more so a reference to rumors the Habs could be interested in Jack Johnson. What's worse is he's expected to earn around $6 million per year.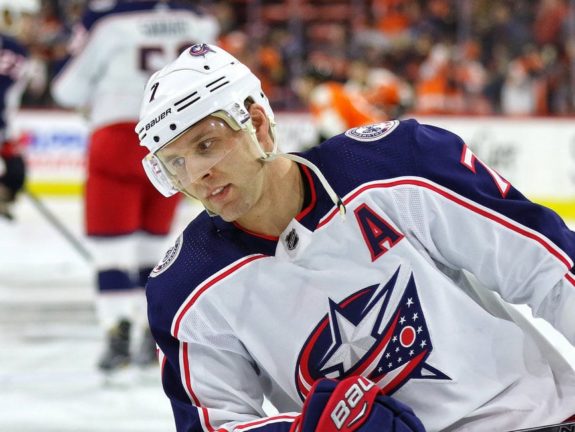 Considering Alzner hasn't worked out, it makes no sense to go after a guy like Johnson, who is two draft years older and scored the same amount of points last season (11). Now, traditionally speaking, Johnson has always been known as an offensive defenseman who's ineffective in the defensive zone. But his production isn't what it used to be and it hasn't been for years.
Between Johnson and centers like Paul Stastny, Joe Thornton and Tyler Bozak, it would be all too easy for Bergevin to throw money at the problems in his line-up. However, if logic isn't good enough for him, he should consider the stance the Habs took with regard to his failure to sign both Alexander Radulov and Andrei Markov last summer: No one else was signed because there was no one else worth signing.
Molson says the money #Habs had unused under cap was earmarked for Radulov & Markov and after that didn't work out there was nothing worthy spending it on. Says his commitment to fans is to spend every dollar has to to win #Habs

— Douglas Gelevan (@DGelevan) April 9, 2018
At this point, it becomes a matter of practicing what you yourself have preached, or more accurately what your boss, owner Geoff Molson, has gone on record as saying. While Molson's quoted commitment is to spend every dollar to win, the keyword there is the last one.
Bergevin may have done a lot of winning this spring, but another offseason disaster is always within reach of his fingertips. As long as he takes a step back to properly assess any potential move, realize it's his ball to drop, he should be okay. He's close and looks to be one strike away from bringing this thing home. It's just hard to tell which side of the plate he's on at this point.