At the very least, Montreal Canadiens general manager Marc Bergevin has proven he can perform when the pressure is on. Of course, it probably would have been more helpful had he been able to put together a few impressive moves in succession whenever the team's season has been on the line and not just his job.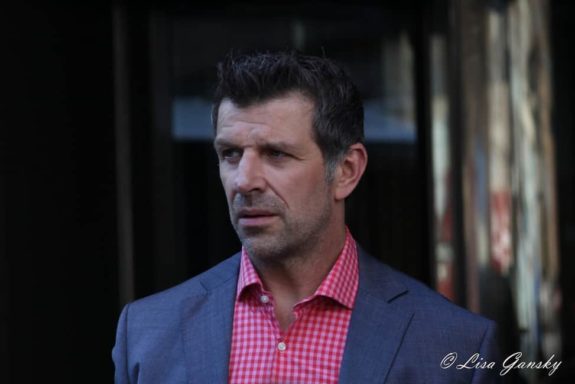 Take what you can get at this point though. Up to now that's been the top two coaching candidates in Quebec if not the entire market in Dominique Ducharme (to assist Claude Julien) and Joel Bouchard (to head up the American Hockey League's Laval Rocket).
In getting both under contract this spring, Bergevin's arguably already had a successful offseason. Where would it place on a list of his best summer as Habs GM? And, more importantly, can he keep it up? Here are his previous six, ranked.
6) 2017 – The Summer of Our Discontent
It's no coincidence Bergevin's worst offseason was arguably last summer, when his moves, or lack thereof, helped set the stage for what was by all accounts a failed 71-point campaign. It's what brought the team (and him) to this point, where his job hangs in the balance.
Bergevin's inability to keep unrestricted free agents Alexander Radulov and Andrei Markov in the fold crippled the team's chances before the season began. That's despite him having had the funds to sign one if not both of them
Molson says the money #Habs had unused under cap was earmarked for Radulov & Markov and after that didn't work out there was nothing worthy spending it on. Says his commitment to fans is to spend every dollar has to to win #Habs

— Douglas Gelevan (@DGelevan) April 9, 2018
As a result, the Habs were unable to perform defensively without a No. 2 defenseman. They were also unable to produce offensively, not just without Radulov's chemistry with the likes of Max Pacioretty to fall back on. They also lacked anyone of note on the blue line besides Jeff Petry to move the puck up the ice. That includes blue-chip prospect Mikhail Sergachev, who Bergevin traded for a winger they didn't need in Jonathan Drouin.
That trade may still work out for the Habs, but it didn't when they needed it most to, when Carey Price's new $10.5 million-per-year contract had yet to kick in and Shea Weber wasn't yet in his mid-30s. So, despite the defense being a shell of what it once was, Bergevin somewhat proudly proclaimed at the team's annual golf tournament that "the defense is better than last season's." On paper it wasn't, nor was it by any relevant metric with 32.3 shots against per game compared to just 29.6 in 2016-17.
It's okay though, because Brian Burke considers Bergevin "one of the great judges of talent in the modern era." Right. Someone forgot to tell Burke this is the salary cap era and Bergevin had just left a great deal of unused space on the table when the Habs should have been spending up to the ceiling in order to contend.
5) 2016 – Subban for Weber… Just for Starters
The P.K. Subban trade will forever define Bergevin's 2016 summer and probably his overall tenure with the Canadiens. It obviously hasn't worked out as planned, and with every passing season it becomes less likely it will. For that reason, the offseason ranks as low as it does, but it's far from the only reason.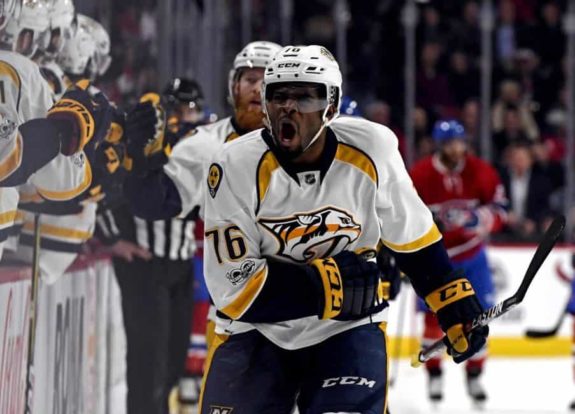 He also traded Lars Eller to the Washington Capitals in a trade that significantly weakened the Habs' depth down the middle. That was meant to make room for Andrew Shaw, who primarily plays the wing and has proven to be an on-ice liability about as often as he's been an asset.
That deal with the Chicago Blackhawks also had the Habs give up two 2016 second-round picks, one of which turned into Alex DeBrincat, who just scored 28 goals and 52 points as a 20-year-old. Bergevin then re-signed Shaw to a six-year, $23.4 million deal, which pays him more on average than Brendan Gallagher's cap hit ($3.75 million), helping to throw the team's pay structure out of whack.
As the word would suggest, it has turned out to be a crazy decision. Thankfully for Bergevin, he also signed Radulov from out of the Kontinental Hockey League two summers ago, which helped stabilize the top line. That move's lasting impact hasn't endured quite as long as that of the other, weak ones though.
4) 2013 – Signing the 5'10" Briere the Big Move
Bergevin's first campaign, the lockout-shortened 2013 season, was a success as the team bounced back from a third-to-last-place finish to win the Northeast Division. They then got upset by the Ottawa Senators in an embarrassing five-game upset in the first round, during which the Habs scored just nine goals.
So, Bergevin's mandate in the summer of 2013 was clear: acquire more scoring for the playoffs. With that in mind, he signed a soon-to-be 36-year-old Daniel Briere, who had just been bought out by the Philadelphia Flyers as an injury-ravaged forward that had worn out his welcome in the City of Brotherly Love.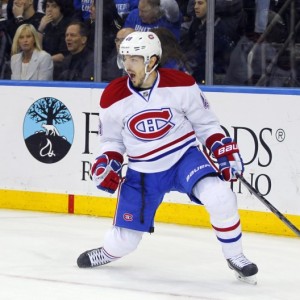 Remember, though: At the time, Briere had averaged a point per game in over 100 career playoff appearances. In theory, the signing was just what the doctor had ordered. And it paid off, kind of. Briere tallied 7 points in 16 playoff games the following spring as the Habs made it all the way to the Eastern Conference Final.
Unfortunately, Briere's 25 points in 69 regular-season games were more indicative of his overall effectiveness. Add to that the misguided acquisitions of George Parros and Douglas Murray and it's clear the 2013 offseason was a mixed bag highlighted by, of all things, the hiring of Stephane Waite as the team's goaltending coach.
With the signing, Price, who had earned a save percentage of .905 the last season, rebounded in a big way, launching himself into the upper echelon of the league's goaltending elite immediately. Prior to then, Price had always been inconsistent. What followed were four straight seasons with save percentages of .923 or more.
So, give Waite, and Bergevin, some credit (and Price too). The move was Bergevin's saving grace. The goalie's emergence led to the team's success on the ice and Bergevin's success off it. He ended up being named a finalist for the General Manager of the Year Award for the second consecutive time the following spring because of how some of the seeds planted in the summer of 2013 ended up coming to fruition.
That of course means he also enjoyed being named a finalist during this 2013 offseason, in part for his previous offseason's work. That was again his first as Habs GM, which ended up being arguably more successful than this one. But only slightly.
3) 2012 – Bergevin's Initial Impact
At the time his new contract was signed,  Price was seen as a great talent who couldn't put it together. Combined with the cost-effective Max Pacioretty extension (6 years, $27 million), Price's 6-year $39 million re-signing proved to be incredible value and helped save Bergevin's first offseason as Habs general manager. Those two deals built up some much-needed goodwill as his summer up to that point had been mediocre. That's both in hindsight and at the time.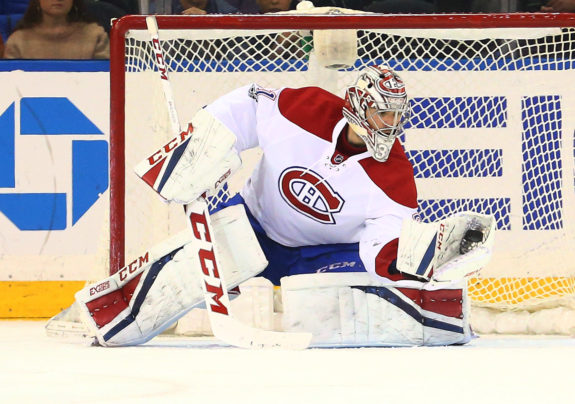 After being hired, Bergevin was forced to do some housecleaning, much like he's doing right now. He brought in Michel Therrien as head coach of the big-league team and Sylvain Lefebvre of the then-Hamilton Bulldogs of the AHL.
Now, both moves obviously didn't work out. You probably could have predicted that in Lefebvre's case, as he brought with him a career total of zero games of head-coaching experience at any level and a single playoff appearance assisting Joe Sacco in five combined seasons in the AHL and NHL.
Despite Therrien's moderate success with the Habs during his second stint here, you probably could have predicted it wouldn't have worked out for him too. That was due to his reputation as a hot-headed coach, who publicly threw players under the bus. At least in the case of Subban, the reputation proved prophetic.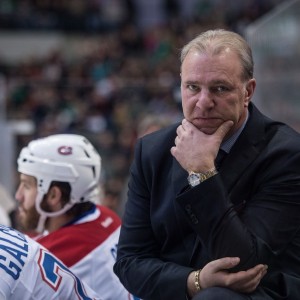 Whether that was the reason or not, Therrien always seemed to lose the room at the same time every year: whenever the season was on the line. That was true in his first playoff appearance in 2013, when the Habs lost in the deciding Game 5 to the Ottawa Senators 6-1. It was also true in his final playoff one in 2015 when the Habs failed to show up against the Tampa Bay Lightning in their Game 6 loss, falling 4-1. Trailing 3-0 entering the third, they managed just six shots the rest of the way.
That wasn't just prophetic based on Therrien's past playoff experience. That was pathetic.
Say what you want about Julien. At least the Canadiens showed up when they lost to the New York Rangers in Game 6 of their first-round series last spring by actually outshooting them.
So, if we're going to blame Bergevin for throwing caution out the window and going with the nonsensical coaching choice of Therrien here, the opposite has to be true. He listened to his scouts and went against his gut by selecting Alex Galchenyuk at that summer's NHL Entry Draft. Going with the big center at No. 3 overall was the smart move back then. He deserves credit for making the rational decision.
Of course, Galchenyuk hasn't worked out down the middle. So, left-handed defenseman Morgan Rielly, who was reportedly Bergevin's first choice, might have been the better long-term selection based on their current needs. But, considering the Habs' purge of puck-moving talent on defense, Rielly might not have survived the 2017 offseason alongside Sergachev, Markov and Nathan Beaulieu either.
Call it a wash.
2) 2015 – Byron Gets Picked Up
Bergevin got in a buzzer beater by claiming Paul Byron off waivers just before the start of the season. The move was a stroke of genius as the undersized Byron has scored 20 goals in each of the last two seasons, providing invaluable depth scoring, all at just $1.167 million per season.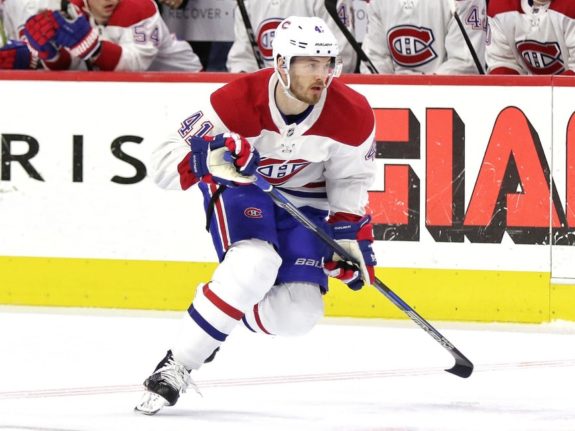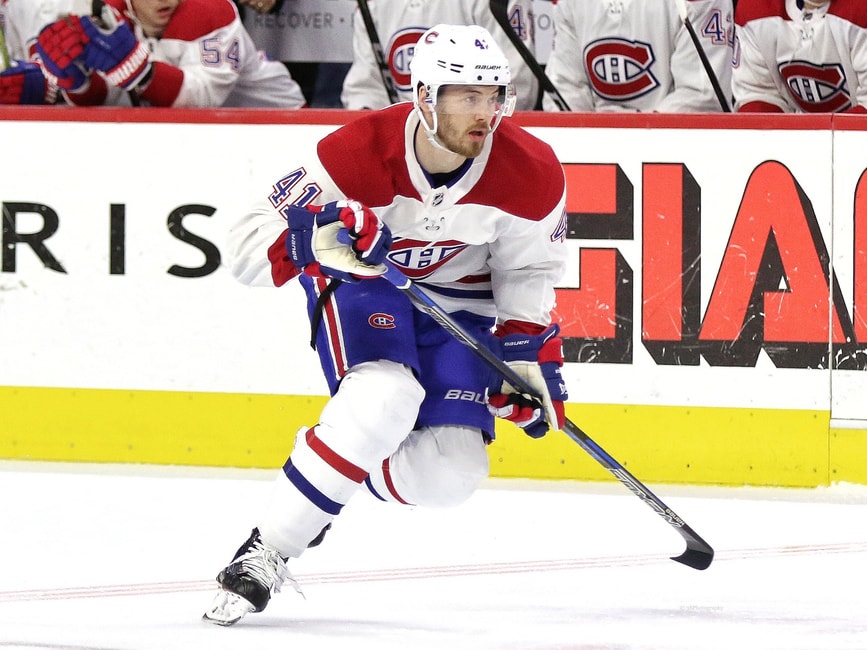 In contrast, you can probably take or leave the amount of money and term given to Petry that summer. Still, even at an average of $5.5 million for 6 years, he's proven just as invaluable considering the overall lack of puck-movers on the team's blue line.
Meanwhile, the moves that didn't work out were nonetheless hard to pin on Bergevin. He traded Brandon Prust for Zack Kassian and a fifth-round draft pick, in a trade that was heralded as very good at the time. While he didn't end up playing a game for the Habs, it was due in large part to Kassian's stint in rehab following an embarrassing off-ice incident.
Even if you argue Kassian should have been given a chance to prove himself following rehab (as that's what rehab is designed to do, give second chances), the move that shipped him out of town, to the Edmonton Oilers for Ben Scrivens, came during the regular season. While it was misguided for a variety of reasons, the move shouldn't count against Bergevin in the context of this list.
Bergevin also signed Alexander Semin. Many thought he would fit in better, ending up with just 4 points in 15 games before having his contract terminated. For what it was, a 1-year, $1.1 million bargain, Bergevin should not be faulted for thinking outside the box and taking a chance.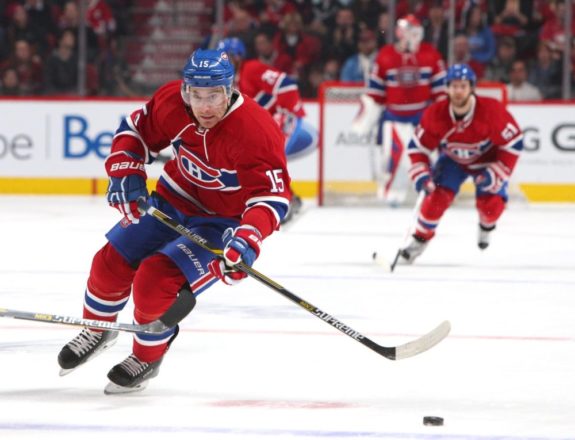 Similarly, while Tomas Fleischmann didn't have much left in the tank, the $750,000 contract he signed after attending training camp on a professional tryout agreement, was a worthwhile gamble. After winning the job though, he didn't produce much outside of the season's early going.
Maybe signing an over-the-hill veteran did take a job away from a deserving farmhand. In his defense, Bergevin did end up packaging both Fleischmann and Dale Weise in a deal to the Blackhawks at the trade deadline for a second-round pick and Phillip Danault, who's one of the team's core, young pieces right now. He essentially bought an extra asset for the trade deadline without giving up anything in return.
Overall, Bergevin did a decent job in 2015 as a result, with one of the only legitimate blemishes being the buyout of P.A. Parenteau. Parenteau may have failed to gain traction under Therrien, but he was clearly better than his stats the previous season indicated (22 points in 56 games). He went on to sign with the Toronto Maple Leafs, doubling his output with a 20-goal season in 2015-16, costing the Habs $1.33 million against the cap in the process (in 2016-17 too).
1) 2014 – Bergevin Does Everything Right on Paper
Oddly enough it was the initial acquisition of Parenteau in the summer of 2014 that helped lay the foundation for what was arguably Bergevin's most successful offseason. In so doing, Bergevin corrected his earlier mistake of signing Briere from the previous summer (2013), getting Parenteau and a fifth-round pick in exchange.
Ironically, with regard to the eventual Parenteau buy-out, the idea here was to get out from under the thumb of a bad contract. In the process, the Habs got younger, so it seemed like a big win.
The theme of correcting mistakes was a recurring one this offseason, as Bergevin traded Josh Gorges to the Buffalo Sabres after failing to get him to waive his no-trade clause to go to the Toronto Maple Leafs. Nevertheless, getting a second-round pick for Gorges (which went toward acquiring Shaw) was quite a coup.
And, in what was his last move of the offseason, Bergevin released Francis Bouillon from a professional tryout agreement that October. It was an underrated decision that flew under the radar, but one that helped pave the way for more ice time to the team's younger guns on defense like Beaulieu. That's after the defensive-minded Bouillon had inexplicably been given 1:16 per game on the power play, the third-most among defensemen on the team, in 2013-14.
Finally, the biggest move of them all, literally with Subban being signed to an 8-year, $72 million deal, was also a correction of sorts. It's probably more than anyone could have predicted. It also may never have had to come to that, had Bergevin not insisted on a bridge deal a few years earlier. Nevertheless, despite much off-ice drama, Bergevin inked a key player to a contract that should have kept his star happy, regardless of how the saga played out.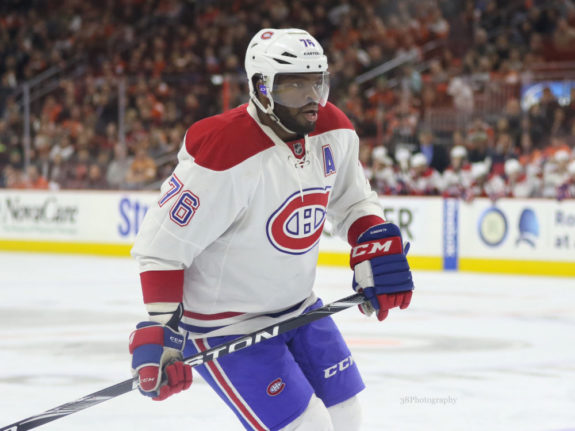 So, while the team's defense is currently in shambles, Bergevin's moves that summer helped stabilize it for a time. In that sense, it's not the flashiness of the deals that made the offseason, but their overall effectiveness. That's when Bergevin has been proven to be at his best, when he's not trying to do too much.
It's in large part why this offseason has gone so well. Sure, some luck in securing the third-overall pick in the upcoming NHL Entry Draft was involved, but filling vacant coaching positions with qualified candidates cannot be understated in terms of its importance. Of course, it's still early with the draft and free agency still to come.
In that sense, the "so far" in the headline isn't in reference to Bergevin's tenure as Habs GM up to this point. It's an admission that things can still go horribly wrong for the guy (and team) from here on out. As long as he sticks to what's tried and true, to not extend himself beyond his limitations, he should be all right. During an offseason in which Bergevin needs to start building a contender out of a team that finished in 28th place, it's a large ask.
He's done it before, though (in 2012). He's going to have to do it again, but more successfully based on the fallout from that summer's moves. It's realistically the only way he stands a chance at staying at the helm of the team. Seeing as this has become a debate as to which of his offseasons has been less bad, that sounds about right (or the least wrong).