The Montreal Canadiens entered the 2018-19 season thinking their biggest problem would be finding players to fill the net. It turns out their top concern is actually stopping the puck from going in their own.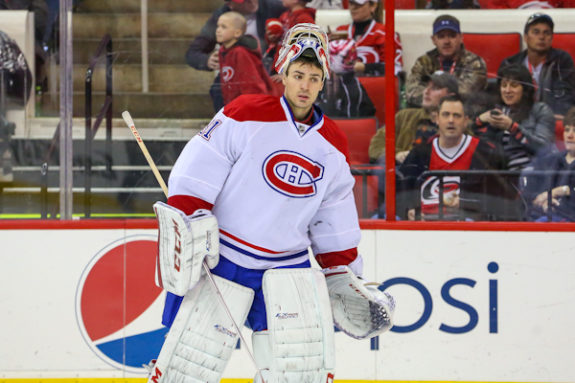 Despite trading away their two top scorers, Max Pacioretty and Alex Galchenyuk, the Habs sit in seventh place in the Eastern Conference with a record of 11-8-5. Though they weren't expected to be Stanley Cup contenders or even a playoff team this year, their ability to score has them competing for a wild-card slot in the competitive Eastern Conference. In their fight for the playoffs, the surprise is that the Canadiens' biggest position to be worried about is goaltending. Namely, Carey Price.
Newly-acquired forwards Max Domi, Tomas Tatar and Jonathan Drouin are leading the offense. The team has scored 76 goals, the 10th-most in the NHL. On the other side of the ledger, they've allowed 81 goals, ranking 27th in the league.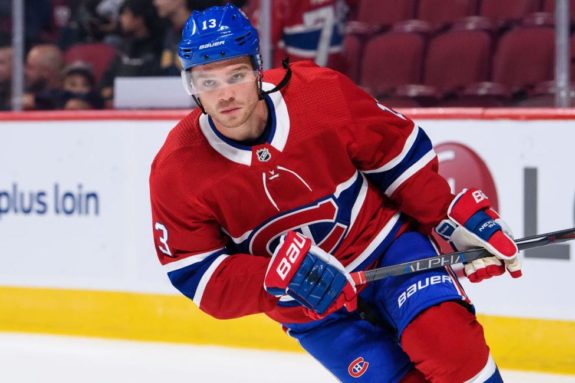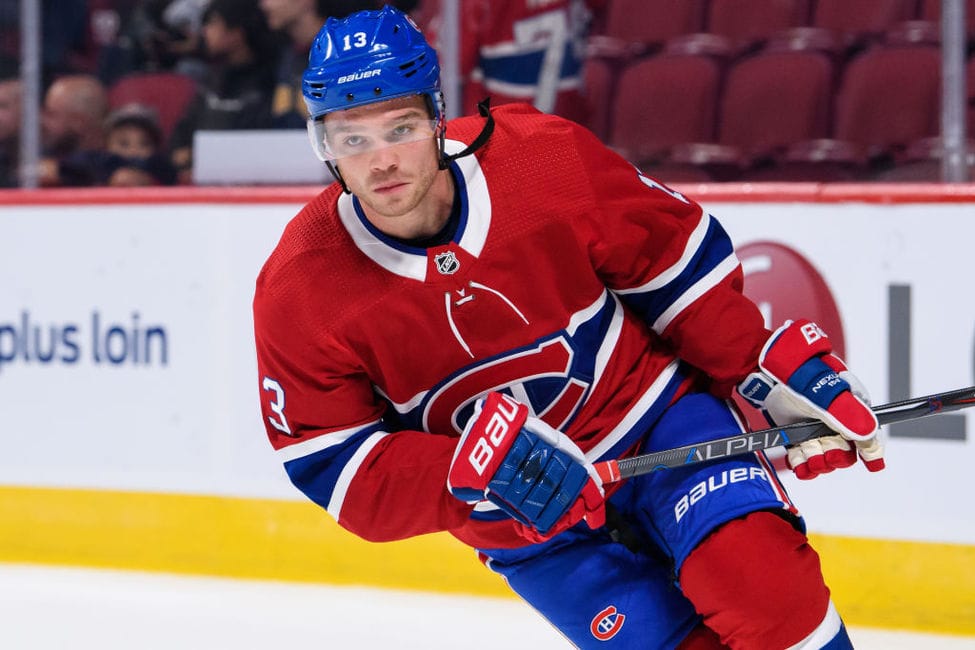 Goaltending and Confidence
Hockey is a game of split-second decisions, instincts and reflexes. Goaltenders can struggle with their mechanics, but sometimes all it takes is a teaspoon of self-doubt for them to start fighting pucks. Losing confidence is especially rough when standing alone in front of a six-foot by four-foot net trying to block shots upwards of 100 miles per hour. Inevitably, the over-analysis that comes with anxiety clouds talent, causes hesitation and prevents natural skill from shining through.
While Price started the 2018-19 season decently, over his last 10 starts, he's given up 39 goals and has an .882 save percentage, ranking him near the worst of the league. He hasn't been outright terrible, but he's definitely struggling and nowhere near the Carey Price of old. Some of that can be excused because he's faced numerous two-on-ones and grade-A scoring chances. Optimists will cling to their hopes that perhaps all Price needs is a few good games to return to his good old days.
Carey Price Is Not Playing Like Carey Price
Price's lackluster stats go back to last season when he had the worst year of his career. Among goalies appearing in a minimum of 25 games, his 3.11 goals-against average ranked 44th, while his .900 save percentage was the fifth worst in the league.
The former "best goalie in the world" has taken a mighty fall, putting up numbers barely consistent with second-string goalies.
Price has won just seven of his 17 starts, sports a pedestrian 3.17 goals against average (GAA), and a lackluster .897 save percentage (SV%). But stats only tell part of the story. The British Columbia native hasn't been the Price of old–the one with a career 2.48 GAA and .918 SV%. He looks lost, giving up bad goals almost nightly. In four of his last seven games, he's given up five or more goals. In six of his last nine games, he's given up at least four, many late in the third periods.
"Let's cut to the chase really, I just didn't play very good tonight," said Price in a matter-of-fact style after allowing a Buffalo Sabres comeback on Nov. 8. "It's all upstairs, I gotta figure it out."
Carey Price fait face à la musique : pic.twitter.com/dF4poZcdeR

— L'Antichambre (@Antichambre) November 9, 2018
The former Vezina winner isn't blaming the injured Shea Weber-less defense in front of him. Instead, he admitted that he has some issues with confidence. He sounded broken. He looked defeated. And the manner in which he spoke provided a window into a crumbled soul. It was a surprising, brutally honest response from a veteran of his status.
A Price-y Contract
Price hasn't been good enough and fans are getting anxious. He's the highest-paid goalie in the NHL. His contract pays him $15 million this season and $84 million (all figured in U.S. currency) over eight years. His $10.5-million cap hit will run through the end of the 2025-26 season.
When he signed, he told the media he never thought about playing anywhere else but Montreal. "It's a great place for me," said Price. "I have enough experience to deal with anything that being a goaltender for the Canadiens can throw at me. I never thought about putting on another uniform."
Price, now 31 years old, is seen as the face of the franchise. Just as the New York Rangers have Henrik "The King" Lundqvist, the Habs have Price. Lundqvist, at 36 years old, is in the fifth year of a seven-year deal paying him $7.5 million this season, with a cap hit of $8.5 million. Price has played 570 games for the Canadiens—the most in the franchise's rich history—and has 291 wins, second only to Jacques Plante (314).
Price's Peers
Price is thought of in high regard by his NHL peers. "He's one of the best goaltenders of all time and there's no two ways about it," said New Jersey's Taylor Hall, who won the Hart Trophy as league MVP last season. "If you ever do score one on him, you remember it. I scored against him only twice, I think. He's an amazing goalie. I know he didn't have the season that he wanted last year, but he's still intimidating to go against."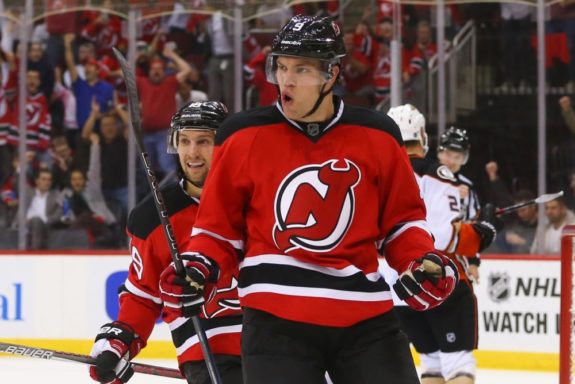 New York Islanders 40-goal scorer Anders Lee also thinks of Price as "one of the best goalies in the league," and new teammate Max Domi has a lot of confidence in his netminder. "We all believe in him," says Domi. "I don't really know him yet, but he's a big part of our team. If he's going, we have a chance every night."
The Cost of Price's Injury
In 2009, then-Habs GM Bob Gainey cemented his plan for Price as the team's savior and thoroughbred. Even after struggling in 2010 and being replaced by Jaroslav Halak in the postseason, Gainey stood firm. Halak was sent to the St. Louis Blues and Price soon regained his form. In 2014-15, he posted a sparkling 1.96 GAA and .933 SV% and won both the Vezina and Hart trophies.
Early in the 2015-16 season, Price strained his medial collateral ligament (MCL) in his right knee and was sidelined for almost the entire season. Injuries of this nature usually take six to eight weeks to heal, but Price's MCL didn't respond as expected. The lingering weakness is always top of mind given how a goalie puts constant and tremendous stress on his knees. He's never quite been the same.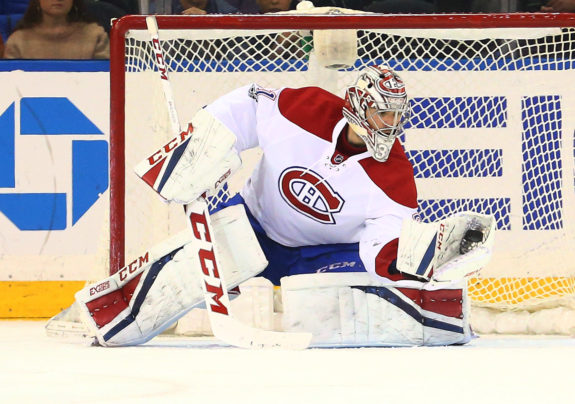 Price returned for the 2016-17 season and resumed his dominant form, including a stretch of 10 straight regulation wins. His final stats for the season: a record of 37-20-5 record with an all-situations save percentage of .923. Once again, Price believers had reason to cheer. But then came the 2017-18 season: a complete disaster. In 49 games, his play struggled and his numbers plunged to 3.11 GAA and .900 SV%.
Now Is the Time to Move Price
Price's phenomenal season in 2015-16 led to the monstrous contract he has today. But his inconsistent, declining performance since then is troubling. There will likely be a few good years in his future. That said, the contract he was given was a questionable one at the time, and as time goes by, will only be more of a head-scratcher. While no contract is untradeable, his is near the top of the list.
This is not just a rough spell for Price, it's a sign of what's to come. As he continues to struggle, his value will slowly bottom out. Now is the time to deal him and give him a fresh start with another team.
Expect the Habs' recent success to reverse as the unlikely recent goal scoring diminishes and their forwards return to normalcy. They will not make the playoffs. And even if Price can somehow get back to form, it will take years of wasted seasons for him to sort out his loss of confidence, which the Habs cannot afford, especially at his salary level.
Until he can be moved, Habs general manager Marc Bergevin and coach Claude Julien need to get Price some help. Pronto. His minute-long interview was a telling moment for the face of the franchise. He's gone from being a goalie who once had ice in his veins to a fragile one who's swimming in self-doubt.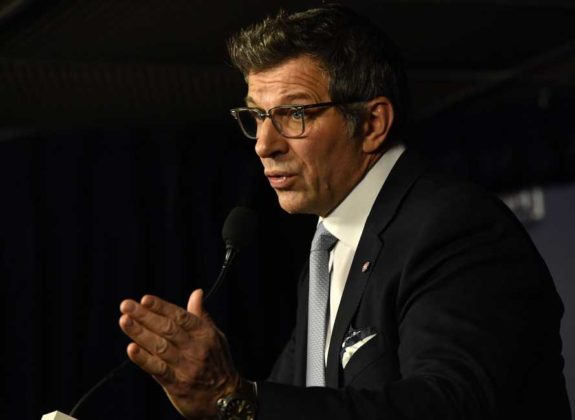 In 49 games played last season, Price had a minus-17.49 goals saved above average (the goals he's prevented given his save percentage and shots faced versus the league average save percentage on the same number of shots). It ranked him 64th among goalies. He also ranked 64th for quality starts percentage (starts with a SV% greater than the average SV% for the year divided by the number of games played). His numbers this year are roughly the same.
For the next eight years, Price needs to be better than an $84-million substandard goalie.