VANCOUVER — Tomas Tatar wasn't the centrepiece of the blockbuster deal that sent him to the Montreal Canadiens, but he's carved out a vital role with his new squad.
The Habs were looking to the future when they traded their captain Max Pacioretty to the Vegas Golden Knights in September for Tatar and prospect Nick Suzuki.
While Suzuki, 19, has yet to crack the Canadiens roster, Tatar has five goals in his last five games.
"He's added a punch to our team," Canadiens coach Claude Julien said of the left winger on Friday.
"He's had a great attitude since day one, he's worked hard, he's on a line that seems to compliment him. We're really happy with him."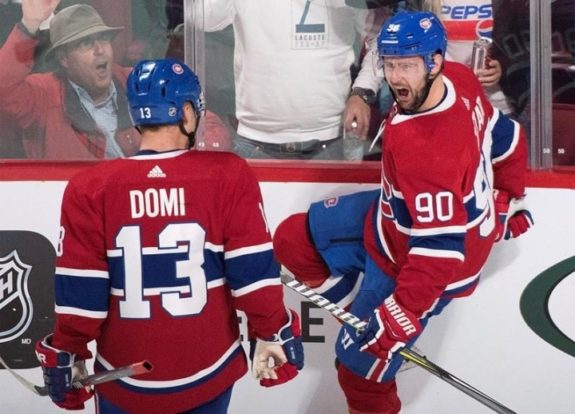 Tatar spent the tail end of last season with the Knights after being dealt to Vegas from the Detroit Red Wings at the trade deadline.
The 27-year-old had spent his entire NHL career in the Motor City after he was picked 60th overall by the Wings in the 2009 draft, and tallied three 20-plus goal seasons in a row between 2013 and 2017.
He played 20 games for the Knights last year, notching just four goals and two assists.
"It didn't really work for me, but I had a great experience," Tatar said. "I enjoyed my ride there. It was awesome. We were one step away from a Stanley Cup."
Heading into the off-season, he knew he had to put in some work to bounce back. Meanwhile, the Canadiens coaches and management were looking at how to recover from a lacklustre campaign that saw them end the year with a 29-40-13 record, out of a playoff spot.
"One thing we thought we had already and just had to add to it was we had a good skating team," Julien said.
Adding Tatar and left-winger Max Domi — acquired from the Arizona Coyotes in exchange for Alex Galchenyuk in June — helped the club get even faster in a league that's constantly racing for speed.
"We're not unique there. There's a lot of fast teams there. We just had to make sure we had the right people in place to kind of follow that trend as well," Julien said.
Domi, who is playing centre in Montreal, and Tatar currently lead the Habs in scoring, with 23 and 16 points respectively.
"There have been some great additions to the team over the summer and (Tatar's) been one of them," Julien said.
Tatar is quick to deflect credit for his performance.
"I think it's a team success," he said. "When the team is doing well, the individuals are standing up, too. The whole team is playing really well and we're fortunate to score enough goals."
Key to that success has been developing a chemistry with his linemates, Brendan Gallagher and Phillip Danault. The trio has combined for 18 of Montreal's 63 goals so far.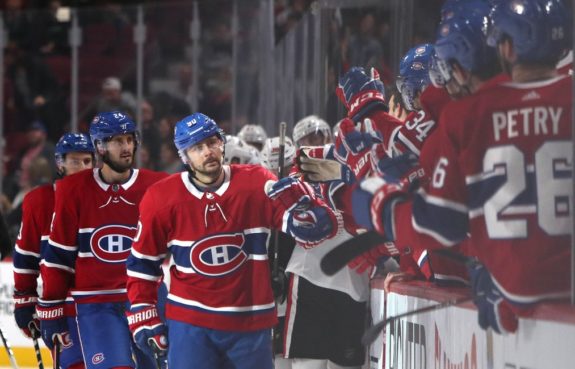 "I think we're just working pretty hard on a 200-feet game. Gally and Phil are a doing great, they're helping me a lot. I think the line's just clicking," Tatar said.
"I'm really happy with how things are going for us right now. And we just have to keep up the standard."
The Habs boast a 10-6-3 record and sit in third place in the Atlantic Division.
They're currently on a three-game Canadian road trip that got off to a rocky start on Tuesday with a 6-2 loss in Edmonton. Julien called the match the team's worst game of the season.
On Thursday, his crew battled back, claiming a 3-2 victory in Calgary where Tatar scored the opening goal.
The Canadiens will wrap up the western tour with an early evening game in Vancouver.
The club knows the Canucks have some hot young talents, including rookie Elias Pettersson who has 17 points in his first 15 NHL games.
Every team in the league is getting younger and faster, Tatar said.
"We just have to be ready," he said.
Gemma Karstens-Smith, The Canadian Press