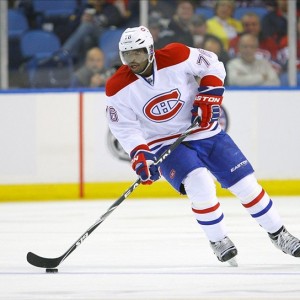 Many have asked the question, but we may never find out the exact answer: Why not a Taylor Hall for P.K. Subban trade between the Montreal Canadiens and Edmonton Oilers? Logically speaking, it just wouldn't have worked out for the Habs.
That Fateful Day
The above question has consistently come in response to the two one-for-one blockbusters that came about on that fateful late-June day, each impressing the majority of their team's respective fan bases the same way a peanut-butter sandwich would. You'd applaud if a child was able to put one together, but a fully grown general manager? And what about the jelly? Something was clearly missing, coming back the other way, in other words. In each case.
For example, Adam Larsson may once have been a threat to go No. 1 overall in the 2011 NHL Entry Draft (coincidentally an Oilers pick used to select Ryan Nugent-Hopkins). But he's arguably closer to being a prospect than an established NHL blue-liner at this point, having been un-ironically sent down to the American Hockey League as recently as 2013-14.
Giving up an established superstar left-winger in Taylor Hall in exchange seems more like a concerted effort on the part of Peter Chiarelli to fulfill a secret agenda to trade both top picks from the 2010 draft than anything else, let alone a legitimate hockey deal.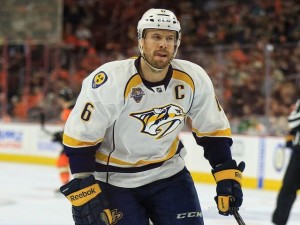 Meanwhile, P.K. Subban for Shea Weber? It's no better. In fact it's probably worse, with Weber arguably already on the decline and possessing a far-worse contract with a crippling salary-cap hit that extends to 2026. That is not a typo.
Considering Edmonton's need to bolster its defense and Montreal's lack of depth at left-wing, it almost seemed as though it was only a matter of time before a deal got done between the two teams.
The deadline most everyone had in mind? This last draft, before Edmonton went at No. 4, with that pick hypothetically going to Montreal in order for the Habs to make the presumptive selection of Quebec native Pierre-Luc Dubois.
Rumors and Speculation
A potentially NHL-ready left-winger, who could further help fill that hole on the left side as well as satisfy the team's unofficial French-speaking player quota? The move almost seemed pre-ordained. And then the Columbus Blue Jackets went and screwed everything up by picking him at No. 3, leaving the Oilers one of the consensus top three prospects as a result.
Not only were the Oilers probably less willing to give up Jesse Puljujarvi than Dubois, but, let's face it: As well-run as the Habs are these days *pause for laughter* they probably would have balked as well, because what use would they have for a non-Francophone winger who had been drawing comparisons to Teemu Selanne?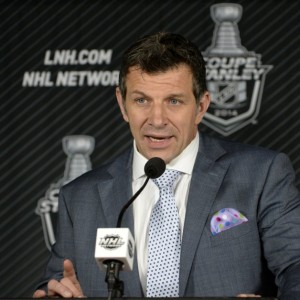 Now, this is all rumors and speculation at this point. But the faces of Marc Bergevin and company immediately following Columbus' relatively controversial selection last June just might have been worth a thousand profanity-laced words pertaining to their validity.
In many ways, that hypothetical deal, Hall and the fourth-overall pick for Subban and the ninth, would have made a lot of sense. However, in spite of Hall being a superstar in his mid-20s, Habs fans should thank their lucky stars it never happened, assuming of course a defenseman wouldn't have been coming back to Montreal as well.
By the Numbers
That isn't to say Weber is worth more at his age than Hall is now. He's not. Weber is just more valuable to this specific Canadiens team for one simple reason: In a word, numbers. And, no, this isn't a reference to analytics, because if it were they would all reaffirm the statement at the top of this paragraph.
It's more in reference to the 6 defenseman that make up a given lineup relative to the 12 forwards. A defenseman is just worth more relatively speaking. And, to the Habs specifically, with the right side beyond Weber comprising Jeff Petry and, uh… yeah, pretty much Jeff Petry, they were always going to need another elite defenseman in exchange to share the load.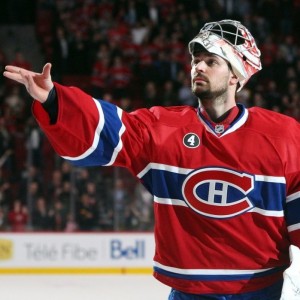 For a more extreme example, imagine what would happen were the Habs to give up goaltender Carey Price. Or, you know, look to last season if you're not the imaginative type.
Instead of a 12:6 (or 2:1) ratio, you're looking at a 12:1. And, in spite of Montreal's underrated goaltending depth, considering how critical a .930 save percentage is to the success of this team under Therrien's dump-and-chase system, you can probably justify adding a few more bodies to the left side of that ledger just to drive home how valuable that "1" is.
Furthermore, with the additions of Artturi Lehkonen, Martin Reway and Alexander Radulov via signings earlier this summer, the team's depth on the wings isn't in as dire of a situation as many might have predicted entering the draft. Replacing output on the left side Hall might have produced as a Hab is an unenviable task and the team may well come up short, but trying to similarly replace what Subban brought to the table by committee, without a body coming back, is impossible.
Alternate Realities
One might like to believe that, in this alternate reality in which Bergevin dealt Subban for Hall, he would have had separate negotiations taking place in parallel for another top-end defenseman. But how likely is that?
Firstly, this is Bergevin we're talking about… a guy who has always had a hard time making big deals, by his own admission. When he finally does, it becomes clear just how good of a grasp he has on his own limitations. He really can't make big trades.
#Habs Bergevin: "It's hard to make trades these days. Big players are rarely available. I won't sacrifice our future for short term gain."

— Chantal 🐾 (@pucksnlife) January 21, 2016
Secondly, as alluded to in the above tweet, how many right-handed, top-pairing defensemen in their prime were available at the time? Other than Subban, of course… for whatever unjustifiable reason in Bergevin's head.
The fact of the matter is, on paper, the Habs are closer to winning a Stanley Cup with Weber on the team instead of Hall. Granted, they would be even closer with Subban rather than Weber, but what's done is done. The Habs may not have made the best deal involving Subban they could have, but they also didn't make the worst.
As hard as is to do based on recent history, it may even be worth the blissful ignorance to give them props for not going that route. We may never know how close the Habs came to trading for Taylor Hall. It's probably for the best that way.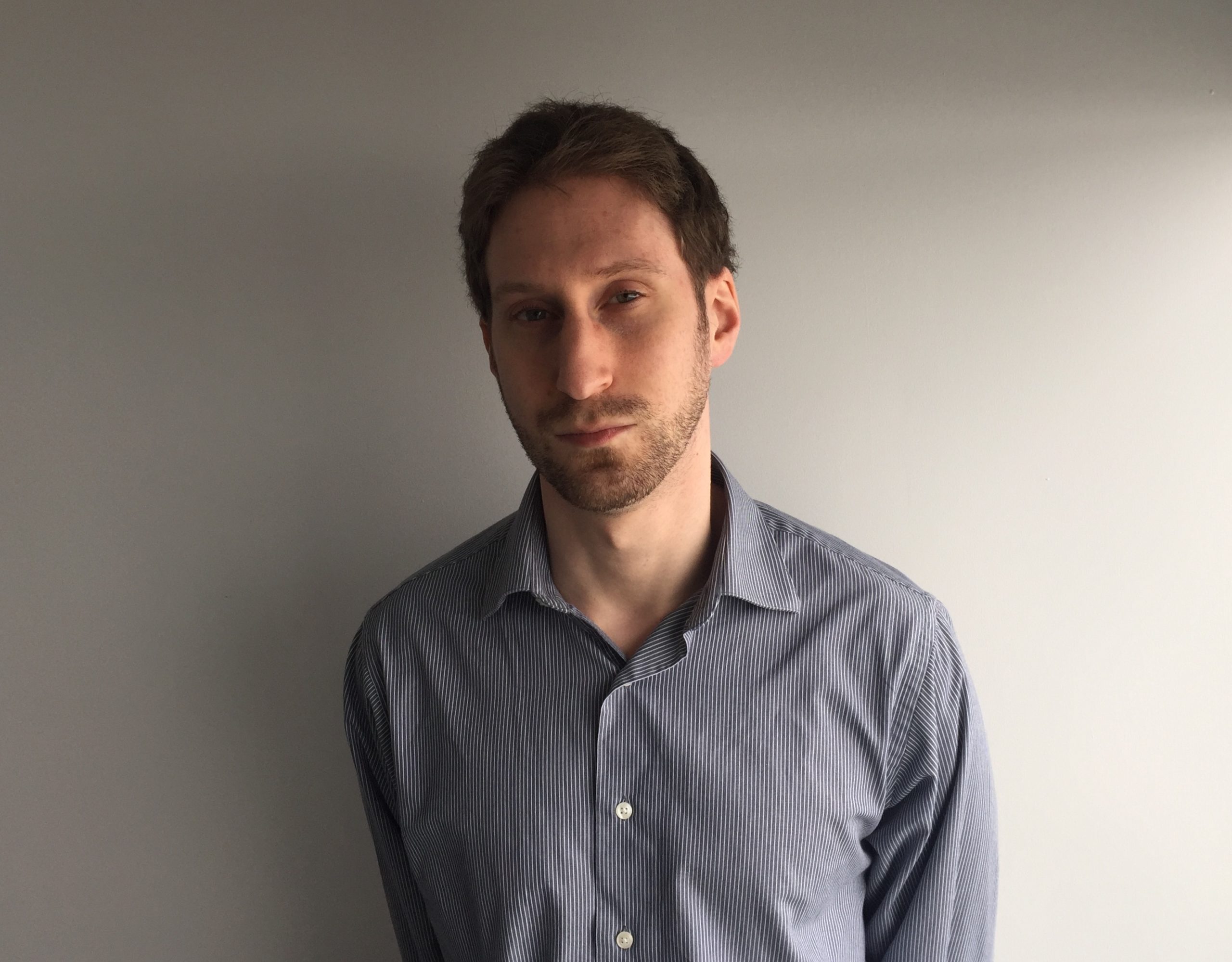 After 10 years of writing hockey, Ryan decided it was as good a time as any to actually join The Hockey Writers for the 2014-15 season. Having appeared as a guest on such programs as CBC Radio One's Daybreak, Ryan has also written for the Montreal Gazette and Bleacher Report and worked for the NHL itself and his hometown Montreal Canadiens. He currently writes about all things Habs for THW, with it being a career highlight for him to have covered the 2021 Stanley Cup Final as a credentialed member of the press.