With the Montreal Canadiens long since eliminated from playoff contention, it's about time general manager Marc Bergevin and owner Geoff Molson take stock of this past season. That's especially true, as they've got just a few games left, with the team already 23 points out of the last wild-card spot.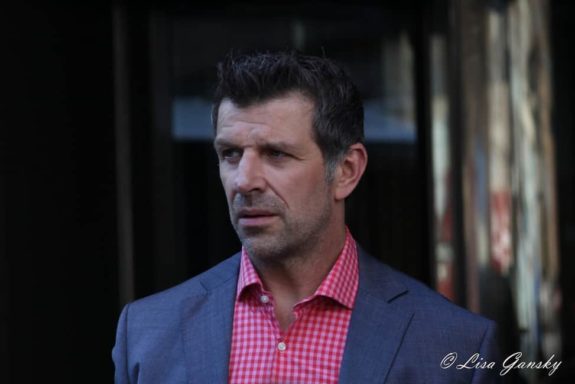 Wow, that's nearly one point for every NHL team! Well here's actually a point from each team that Bergevin and Molson should consider ahead of their annual post-mortem press conference:
Arizona Coyotes
The actual going rates for an effective No. 1 center and quality starting goaltending.
Anaheim Ducks: That former Vezina Trophy-winners who are older than 30 can still be effective in net, provided they don't necessarily start and you don't give them a boatload of money on reputation alone.
Boston Bruins: How to consistently lose on Montreal ice and still be a winner.
Buffalo Sabres: Both how to tank effectively and why one shouldn't tank all at once.
Calgary Flames: How even building a team from the defense out doesn't necessarily work. Of course, to fully appreciate this lesson, you'd have to first build a defense properly (instead of demolishing it).
Carolina Hurricanes
How long it takes to properly assess a general manager isn't working out, namely about half the time Bergevin has had on the job. That's regardless of his history with the organization in Ron Francis' case or lack thereof in Bergevin's.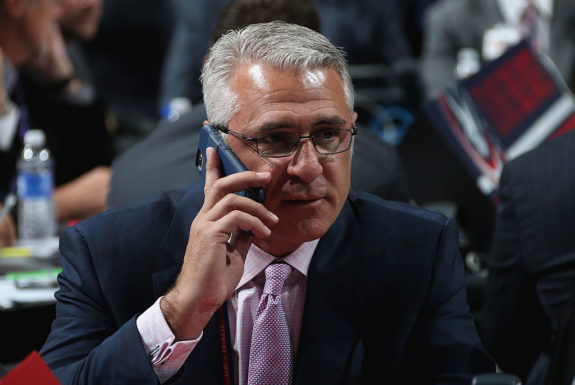 Chicago Blackhawks: How to put together a modern-day dynasty, namely by bottoming out and rebuilding, not retooling on the fly. You would think Bergevin would already know that.
Colorado Avalanche: How to rebound after a failed season to (potentially) make the playoffs.
Columbus Blue Jackets: That a potential top-end defenseman is more critical than a No. 1 center, especially when your supposed No. 1 center is actually a winger.
Dallas Stars: The value of a player like Alexander Radulov, or, you know, Alexander Radulov specifically. You really should hold on to a player like that, especially if you already know he's going to work out.
Detroit Red Wings
That properly developing young talent within the organization maybe isn't the worse thing in the world.
Edmonton Oilers: How to win the draft lottery. It's the only thing they've had sustained success at over the years.
Florida Panthers: How to keep top-line talent out of Russia after one year: Sign them for multiple years to an affordable deal, taking most of the risk out of their hands and mitigating it for yourself at the same time.
Las Vegas Golden Knights: That you shouldn't feel the need to hold on to Alexei Emelin, let alone try to re-acquire him after, by the grace of God, losing his contract.
Hearing that the Habs have investigated trying to get Emelin back from Vegas. Not sure if they'll proceed, however…

— Pierre LeBrun (@PierreVLeBrun) June 28, 2017
Los Angeles Kings: If a two-time Cup-winning GM can be fired, you would think so can one who hasn't come close.
Minnesota Wild
How to actually bargain-bin shop, with No. 1 center Eric Staal only making $3.5 million.
Nashville Predators: How to build a defense, namely how, if you're going to acquire Emelin, make sure he only plays depth minutes, and, you know, not on the top pairing.
New Jersey Devils: To accept and deal with how your expensive No. 1 goaltender may not be good enough anymore and stay in playoff contention all the while. It should be pointed out that, unlike Carey Price, Cory Schneider still has a winning record, a goals-against average below 3.00 and a contract with a cap hit that's (well) under $10 million (like every other goalie in the league).
New York Islanders: John Tavares is potentially leaving a team with holes on defense and in net. How about filling those holes on your own squad first, before practicing your sales pitch? While you're at it, the offense could use some work too.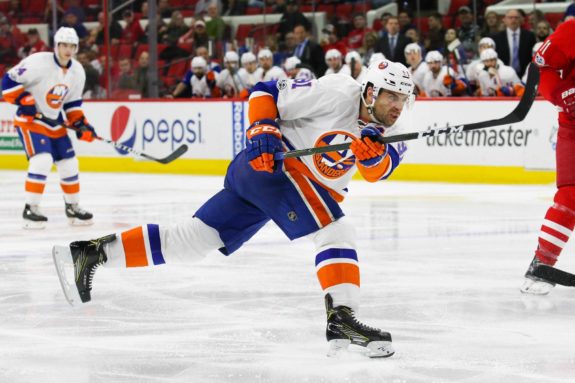 New York Rangers: How to keep fans loyal through transparency and honesty.
Ottawa Senators
How trading for an actual No. 1 center can be done.
Philadelphia Flyers: Teach the player you drafted to be your No. 1 center the position by actually allowing him to play center. Craziness.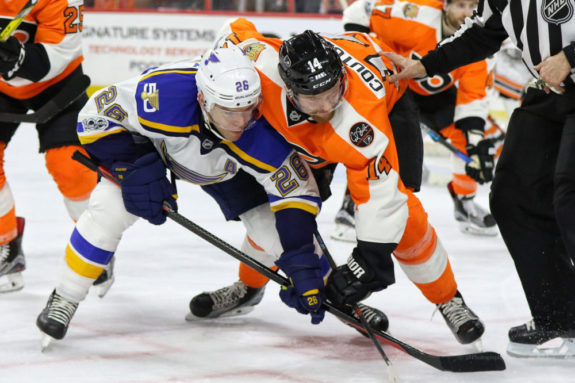 Pittsburgh Penguins: How to use your cap space effectively when you have your sights on contending and two contracts taking up over $18 million. Or, you know, how to use your cap space in general.
San Jose Sharks: That a player's supposed cockiness and off-ice reputation does not have to trump on-ice success, even in a notoriously unstable environment from a leadership perspective.
St. Louis Blues: How trading for a No. 1 center should be done.
Tampa Bay Lightning
When you get the chance to trade for a blue-chip prospect on defense at the expense of a young winger, you take it. Or, when you get the chance to trade for a winger at the expense of a blue-chip prospect on defense, because you need a center, don't take it.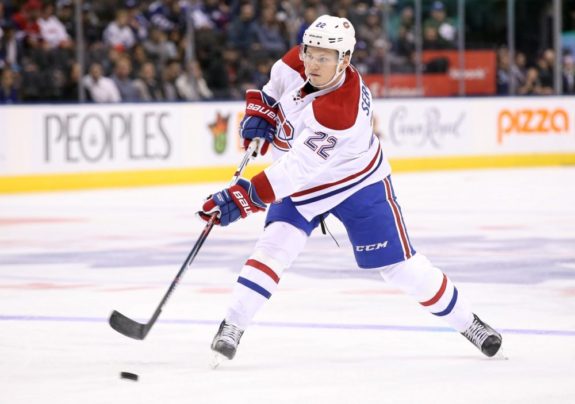 Toronto Maple Leafs: How to rebuild properly. Unfortunately, there's only one Brendan Shanahan.
Vancouver Canucks: To steer into the skid of a full-scale rebuild and finally accept your fate.
Washington Capitals: That Lars Eller is a top-six talent after all, as he ranks fifth among Caps forwards in points, fourth in goals.
Winnipeg Jets: That Joe Morrow maybe shouldn't be getting over 20 minutes per game regularly, at least on a good team.
Happy April Fools' Day!