Before last season, Shea Weber was one of the most consistent players in the league, playing in 95.8% of his games. Now at 33 years old, he is coming off his most significant injury as a professional and still in the process of rehabbing. Last year, he suffered a torn tendon in his foot in the opening game of the season, and managed to play through it until he shut things down on December 16th. Weber played in just 26 games due to the ongoing foot issue, which has now led to a nagging problem with his knee.
Shea Weber has knee surgery on June 19 after having foot surgery on Mar 13. He's out 5-6 months. pic.twitter.com/fgbjGOJ9C2

— Eric Engels (@EricEngels) July 5, 2018
The surgery is putting Weber's return around mid-December. This is a team in the Montreal Canadiens that leans heavy on their 6-foot-4 defensive star, and heading into this season, certain players are going to have step up in his absence and contribute more.
The Young Guns
With the NHL rapidly becoming a high-paced game, one of the things the Canadiens can use to their advantage is their quick defensive speed to catch teams flat-footed. Both Noah Juulsen and Victor Mete were drafted as puck-moving defenseman that can escalate the pace of play with their speed and first pass out of the zone. The 5-foot-9, Mete was a pleasant surprise in a otherwise horrible season.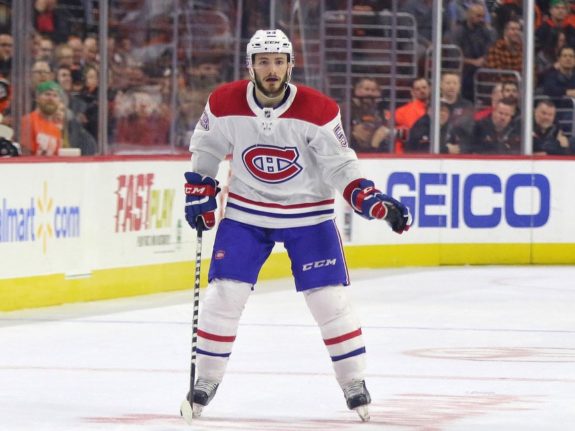 The 184 pound defenseman averaged 15:35 of ice time in 49 games, picking up seven assists and posting a plus-5. In his sit-down with the Montreal Gazette's Stu Cowan he describes the rollercoaster of the year he had.
"It's been crazy. It's been a roller-coaster, obviously. I didn't know where I was going to be this year, if I was going to be in London (with the OHL's Knights) or here. And then making the team and I wasn't sure if I was going to stay past the (first) nine games. Stayed past the nine games, then got sent to world juniors and I wasn't sure if I was going to come back from world juniors. And then got called back up here and then finished the year here. It was pretty crazy.
Should his play this season remain consistent, things for Mete should go much more smoothly. As for Juulsen, last season he broke his foot during an exhibition game and never got the training camp that he desperately needed. After two months on injury reserve, he was sent down to the American Hockey League to the Lavals Rocket in late November. He got called up again on Feb. 22, 2017, where he was slotted next to Karl Alzner for the 23 games he played in.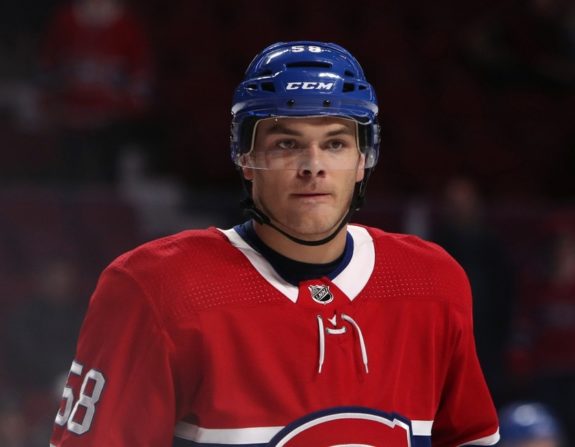 The hope is that Juulsen will benefit from a full training camp this time around, and break with the team heading into the season. There is also the possibility that the Canadiens will send him back to the AHL, to play big minutes with the Rockets. Both young defenseman were drafted as offensive focal points on the back-end and are going to be relied on heavily to play big minutes, including on special teams.
A Combined Effort
Things really fell apart last season when Shea Weber went down, and this time the team will be without their key veteran from the start of the season. A year ago, the Canadiens had the 30th ranked penalty kill in the league, at just a measly 74.1 per cent kill rate. This is a Canadiens team that struggles to score a lot of goals, so the focus on a combined defensive effort has to be a big focus this season. They will need more production out of  veterans Jeff Petry, Jordie Benn and especially Karl Alzner. The improvement needs to come from each individual, but all eyes will be on the young defenseman and how they preform.
"I want to be clear: we are not where we are today because of injuries. That's not the reason. We missed Shea Weber for over 50 games and it didn't help, but I didn't feel like anyone stepped up." -Marc Bergevin

— Canadiens Montréal (@CanadiensMTL) April 9, 2018
The other main struggle for this team last season was that that head coach Claude Julien was trying to implement a zone-defense style of hockey that the players never bought into. The Vegas Golden Knights showed us last year that you do not need star names on the blue-line, just players who buy in to the defensive scheme and do their roles. If the Canadiens want to be successful this season they can learn from the Golden Knights and use a combined effort from each player, to step-up and play within their respective role.
Ever since I was young, I lived and breathed hockey. I am a proud graduate of the College of Sports Media and Centennial's Sports Journalism program. I spent two years covering the Oshawa Generals in the OHL before that I worked with CBC Sports and TSN.