It's hard to see the good during tough times. When the Canadiens began to lose players to injury at an alarming rate, fans started experiencing nightmares that what happened last season would repeat itself.
Losing players like Alex Galchenyuk, Andrei Markov, Andrew Shaw and Brendan Gallagher for an extended period is tough, especially for a contending team. The good part, however, is that Carey Price is healthy and the Canadiens aren't relying on his play to decide the outcome of a game. The leadership group is more prominent and experienced and role players are exceeding expectations. The Habs are starting to look like a team.
Another reason to stay encouraged is the young talent that's on display. Sven Andrighetto, Nikita Scherbak and Daniel Carr have all been through the lineup, showing the potential future of the Canadiens. But one player has stood out, center Michael McCarron.
Although he hasn't lit up the scoreboard, McCarron's size and strength have served him well during his call-up. He looks like he can hold his own in the NHL, but does general manager Marc Bergevin agree?
2015-16 Season
Similar to this year, last season the Canadiens experienced a slew of injuries. From those injuries, the Habs were able to evaluate their future talent, including McCarron, who played 20 games posting one goal and one assist.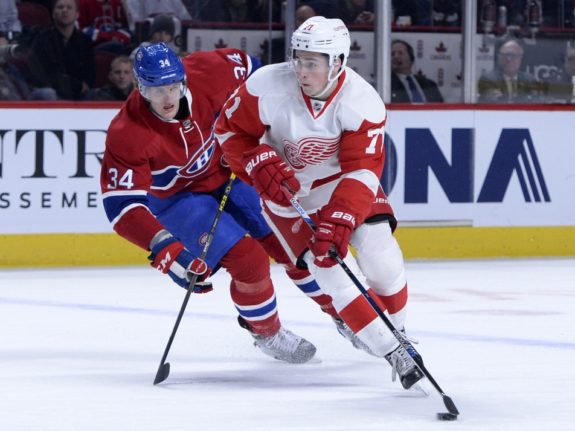 Although the stats were underwhelming for the former first round pick, what was more revealing was that he didn't look strong enough to play in the league. Even with his size, he looked weak on the puck and it was tough for Therrien to find a role for the big man.
McCarron was never drafted to be a 30-goal scorer, but to bring a presence to the middle of the ice that the Canadiens have been lacking for so long. That's what Bergevin wanted to see last season and unfortunately, McCarron just wasn't ready to show it.
One positive, however, from last season was his willingness to stand up for his teammates. He was involved in three fights, a part of his game the Canadiens value. Despite a lackluster 20 games, the passion he showed was positive in the midst of an organizational disaster.
2016-17 Call-Up
When Galchenyuk and Desharnais were injured, McCarron got the call. This time, with added motivation since being cut at the beginning of the season.
"I think my first year I wasn't physically ready. It's all about the diet, especially for a big man," he added when he spoke to Montreal Gazette reporter Stu Cowan at rookie camp.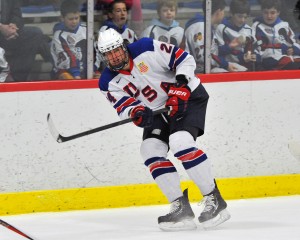 "If you're not eating good, you're not going to put on muscle and you're not going to lose that body fat. It's a really fine line and it took me until I'm 21 years old to figure it out, which is a bit of a bummer. I wish I knew that at 18."
With a new attitude and training regiment, McCarron was ready for the call this year, and has one goal and three assists in 14 games.
Not only have his points increased, he's grown stronger. He's using his 6'6 frame, adding an edge to the bottom six. At this point, the question is, is it better for his development to be in the American Hockey League or with the Canadiens?
Will He Stay or Will He Go?
I believe he has to stay in Montreal, not only for the benefit of his development but for the benefit of the Habs. McCarron is a big body and plays with strength. Therrien can rely on him to win a draw and he has the skills to develop his scoring.
The bottom line is McCarron looks like an NHL player. Being cut and sent down at the start of the season motivated him to get back and prove he belongs. He's done that. And as much as he's earned the chance to stay in the lineup, the Canadiens need his size. Their bottom six forward group is small and lacks toughness. McCarron brings that which makes the Habs that much harder to play against.
My gut feeling is Bergevin finds a way to keep the young center in the NHL. We'll watch closely to see what happens when the bleu blanc et rouge are nursed back to health.