When Montreal Canadiens general manager Marc Bergevin said he'll "be there at the draft in Dallas," he didn't say in what capacity.
To Promote or Fire Bergevin
The implication was of course he wasn't getting fired and had the full support of Canadiens owner Geoff Molson as the team's GM. Theoretically though, that would further justify the decision to move him higher up the ladder. It may just be the best solution for everyone involved.
This is especially relevant following news the Carolina Hurricanes have ousted Ron Francis as their GM, naming him their new president of hockey operations in the process. For some context, Brian Burke holds the same title for the Calgary Flames and was the one who hired Brad Treliving as his general manager. So, technically, Francis was just promoted.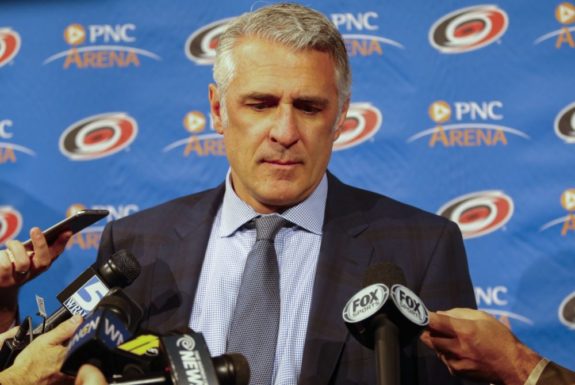 Of course, it's effectively a promotion in name only. He previously served as the team's director of hockey operations before being named GM after the 2013-14 season. The Hurricanes haven't made the playoffs since 2008-09.
Bergevin vs. Francis
So, it's hard to believe Francis is being rewarded. Nevertheless, you don't fire franchise legends like Francis. It's a bad public-relations move as it risks alienating your fans. It's still telling that it took three seasons for the Hurricanes to realize something was the matter while Bergevin, who had no connection to the franchise prior to being named GM after the 2011-12 season, seems convinced he's on board for at least one more campaign. That would presumably make seven in total.
A NHL owner taking swift and decisive action, fires his GM. OK OK Montreal fans, don't get excited. We're talking about Carolina here. https://t.co/zx5jPjXpFZ

— Brendan Kelly (@brendanshowbiz) March 8, 2018
Now, the case as to why Bergevin should be fired has been made before. Bergevin has no more excuses to keep his job, after all. This isn't that type of column, though. It's more of an argument that "promoting" Bergevin is the "out" Molson, who is the team president and chief executive officer, needs to take, with Bergevin under contract until the 2021-2022 season.
This is the same team that fired much-maligned ex-head-coach Michel Therrien and brought him back as a scout. If the Habs can do that without blinking an eye, they can change the name plates on a few doors, assuming replacements don't cost too much. Bergevin doesn't even have to be named to the same role as Francis, as Rick Dudley acts as Habs senior vice president of hockey operations. Bergevin could be executive vice president of fashion decisions for all anyone cares.
Some Action Required
The title doesn't really matter. Just the act would be enough. Doing so would keep Bergevin, a guy Molson seems to respect personally and professionally, on board and appease the paying fans who are disappointed with the team's performance and are calling for action. The nature of the action itself doesn't necessarily matter, just as long as it's not maintaining the status quo. Whether Bergevin's new hypothetical role would be symbolic or not, that's another matter.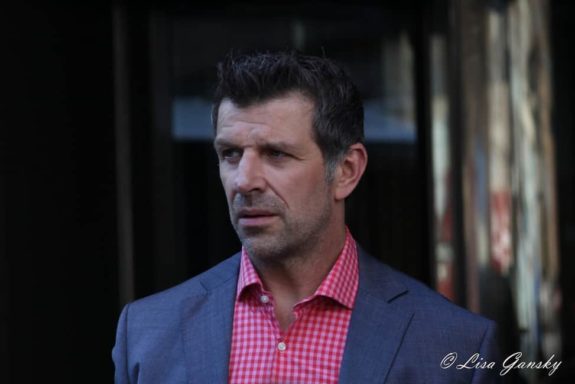 Molson, who by all appearances is a hands-off owner, may value the presence of another hockey mind, which would afford him the opportunity to distance himself further from the organization's day-to-day. That's not a reference to Bergevin in his hypothetical new role, though.
It's critical that hockey mind in question be the replacement GM, because six years into Bergevin's tenure, it's clear new ideas are needed. If Molson needs financial motivation, maybe it's time for someone to think outside the box, before the team starts suffering (more) at the box office.
It sometimes gets lost on fans that professional hockey is little more than a business. While Bergevin does not deserve to be promoted based on the team's on-ice performance dating back a few seasons, the alternative is likely more losing… which even Molson can agree is bad business.