With the trade deadline having passed, Montreal Canadiens fans will likely shift their attention to the lead-up to the 2018-19 season. So, first the NHL Entry Draft, then free agency and then training camp. Notably absent from that list if of course the Stanley Cup Playoffs.
Glass-Half-Full Habs Fans
When you're 11 points out of the last wild-card spot (26 out of the last Atlantic Division one) with less than a quarter of the season left, you're more of a realist than a glass-half-empty person, anyway. For the record, you'd be excused for being a glass-completely-empty person, assuming it's from drinking your sorrows away.
There is reason to cheers to the future, though: parity within the NHL. It's increasingly likely to rebound and make the playoffs one year after missing them. For example, the Tampa Bay Lightning are the top team in the league right now, but they missed out on the playoffs in 2016-17.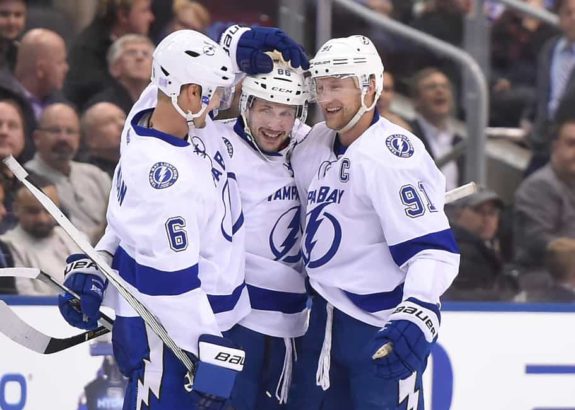 In fact, five other teams that missed the playoffs last year are in a position to make them heading into action Thursday night. That's not even including the expansion Las Vegas Golden Knights, who have come from out of nowhere to lead the Pacific Division in their inaugural season.
So, can the Canadiens be one of those hypothetical six next season? Here's where the good news comes into play: They've already proven they can. The last four times they've missed the playoffs, they made it back the following season. On two of those occasions, they even won a round.
So, it's entirely conceivable, especially on the strength of a high first-round draft pick and pressure to do better from fans (which is already materializing financially), that the Habs can put together a winning season in 2018-19.
Bad News Bergevin
Now for the bad news… the other two times they failed to gain traction and win a round were under general manager Marc Bergevin. In his defense, the first such instance came during his first year on the job. After the Habs had finished third from the last in the league in 2011-12 and he got hired, they actually won the Northeast Division only to get bounced by the Ottawa Senators in embarrassing fashion.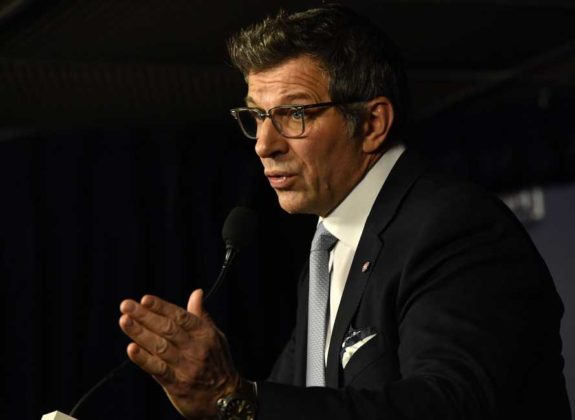 Still, that year marked the start of a good run for the Habs, who came within two wins of the Stanley Cup Final in 2013-14. So, despite any argument to the contrary, the Habs have been successful under Bergevin. The concern is how much of that success can be attributed to him, when the top seven scorers and top two goalies on that 2013-14 team were grandfathered in from previous administrations.
Indeed, fans have witnessed diminishing returns on the success front since that one memorable season. They made it to the second round in 2014-15, missed the playoffs altogether in 2015-16, and, again, lost in embarrassing fashion, this time to the New York Rangers, in Round 1 last season. This season will mark the second time in three seasons they'll have missed the postseason.
The last time that happened was in 2002-03, which resulted in then-head coach Michel Therrien being replaced mid-season by Claude Julien. While there are undeniable parallels here, general manager Bob Gainey replaced Andre Savard to start the next season. As such, this is potentially uncharted territory, as Bergevin has announced he will be with the team until the draft (at least). And, to be clear, Savard stepped aside after three seasons on the job. Bergevin will have gotten six.
#Habs M.Bergevin says he's got full support from owner G.Molson. "I'll be there at the draft in Dallas" .

— Richard Labbé (@Richardlabbe) February 26, 2018
Weber to the Rescue?
There will undeniably be excuses as to why Bergevin still belongs at the helm of this ship. None of them hold water. The most likely being that Shea Weber, the team's undeniably elite No. 1 defenseman, has been injured since December. Unfortunately for revisionist history buffs, the Habs were out of the race by the time he found his way out of the line-up for good. While it's obviously no longer the case, the team was actually 6-3-1 at one point without him playing, by the end of the calendar year.
Of course, the Habs are better with Weber in the line-up, and, assuming his foot injury heals by next year, he can have a positive impact on the team. They just shouldn't expect him to do it on his own, if that's the narrative that will be peddled by Bergevin at this season's post-mortem press conference, that that one injury is the reason the team missed the playoffs this season.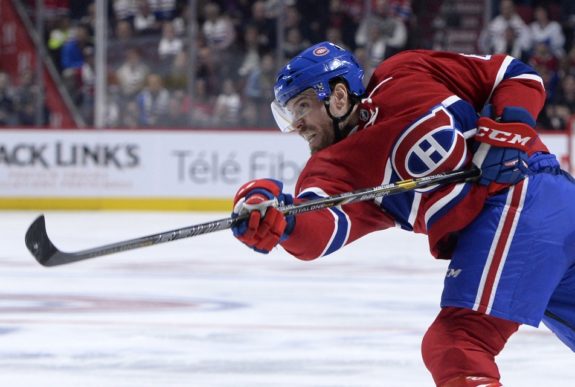 The fact of that matter is, with Weber going on 33 years of age, injuries are likely more symptomatic of his accrued years of service and due to his physical playing style than any one random play from here on out. He's slowing down, in other words.
Price Has Peaked
That's similarly true of goaltender Carey Price. His struggles this season have been well-documented. While it's probable that he's able to find some semblance of the game that led him to win the Hart Memorial Trophy a few years ago, no one can argue against Price already having peaked.
That's not to say Price and Weber can't be difference-makers for the better. It's just that pretty soon, if they haven't already, they will become negative value guys in this current salary cap era.
They'll likely contribute enough to keep the team from bottoming out completely, which may equate to a long, drawn-out demise for this incarnation of the team… never good enough to make noise, but never bad enough to draft elite players. When two key components of a team, arguably its two biggest stars, are in decline and have contracts counting over $18 million against the cap, that's tough to overcome.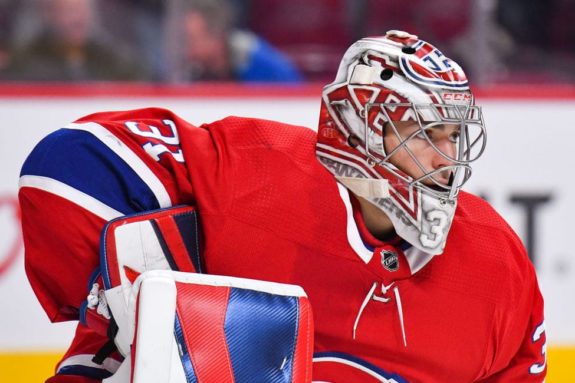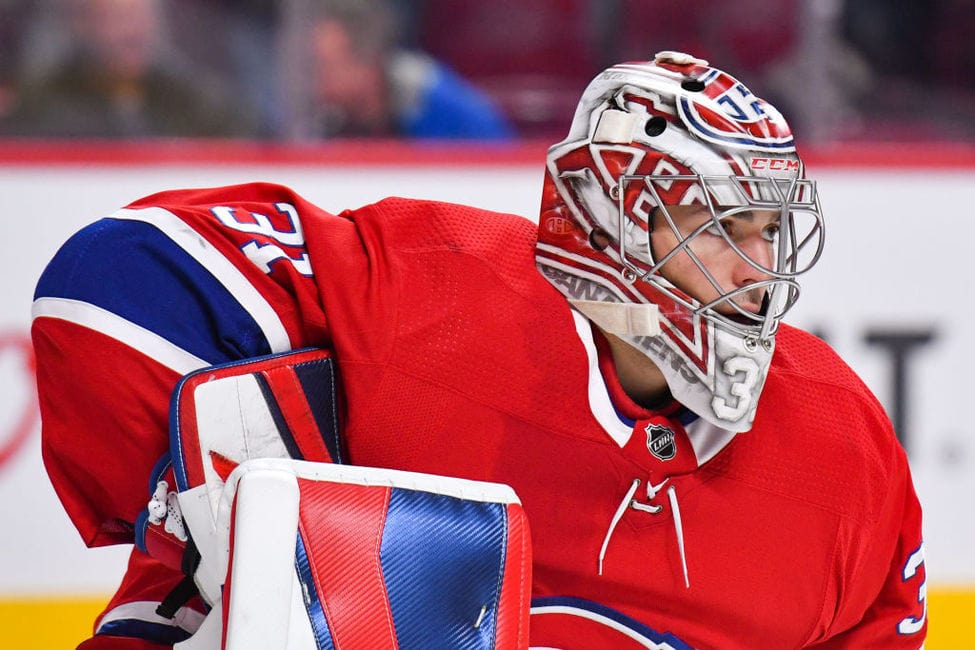 It will be the biggest obstacle facing the Habs as they look to rebound next season and build a contender. "Rebuilding," which has become synonymous with constructing a legitimate contender from scratch, implies starting from the ground up. That just can't be done when Price and Weber are under contract for eight more years.
It's borderline impossible. That's why it's more of a retool that's on the table right now. And the Habs undoubtedly can on the fly and probably will with fans' hard-earned dollars at stake. But, as likely as that is, it's not the ideal scenario.
"Ideal" seems to have gone out the window about 25 years ago now. Yes, it's been that long. So, at least Habs fans are used to it. That small consolation, I'm sure. Here's to mediocrity.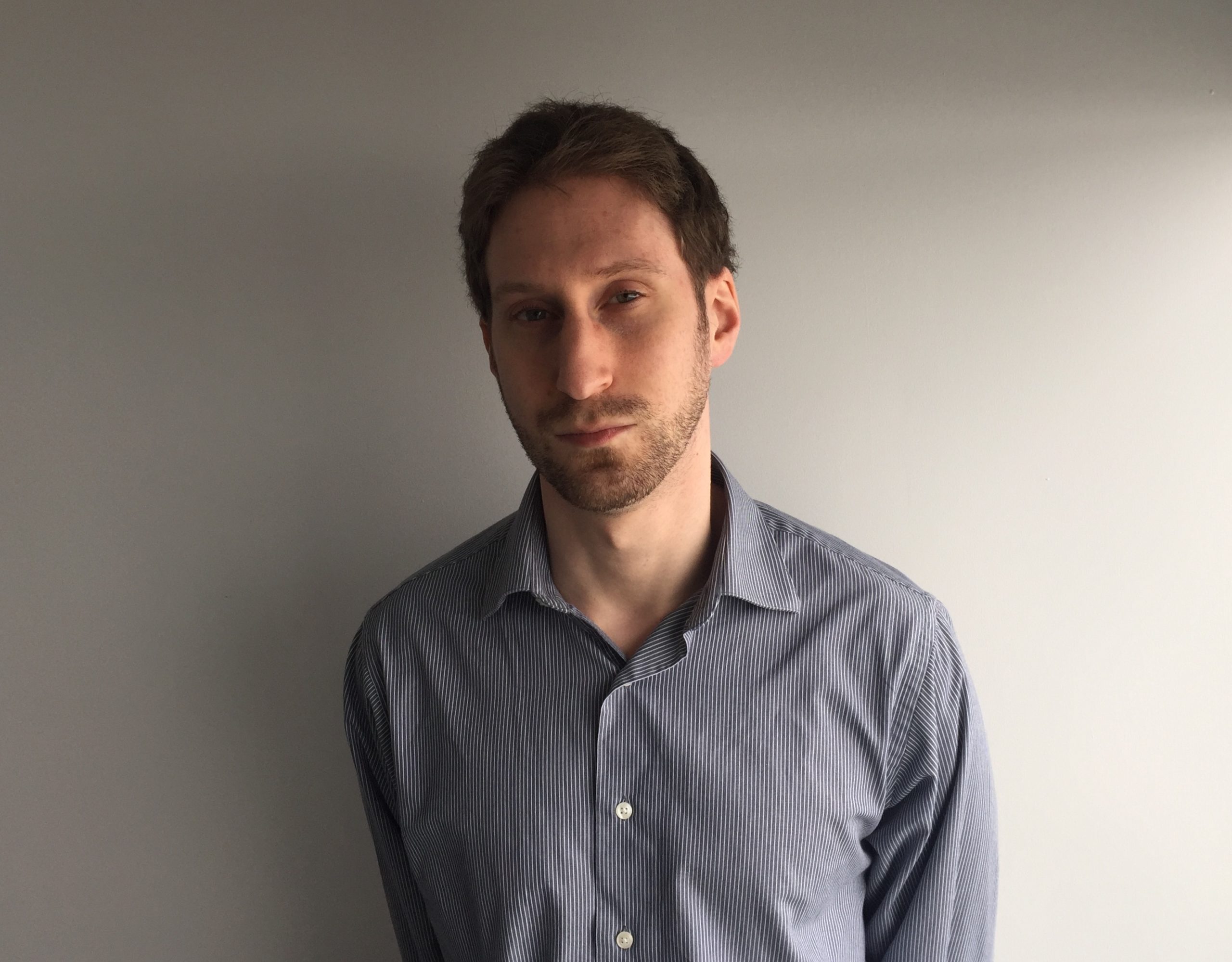 After 10 years of writing hockey, Ryan decided it was as good a time as any to actually join The Hockey Writers for the 2014-15 season. Having appeared as a guest on such programs as CBC Radio One's Daybreak, Ryan has also written for the Montreal Gazette and Bleacher Report and worked for the NHL itself and his hometown Montreal Canadiens. He currently writes about all things Habs for THW, with it being a career highlight for him to have covered the 2021 Stanley Cup Final as a credentialed member of the press.