It may have been quieter than most expected, but Montreal Canadiens general manager Marc Bergevin gets a pass for his 2018 NHL trade deadline… barely.
Four (Minor) Deals for Bergevin
It's not that any of his trades were particularly bad. He unfortunately lacked in volume what he (partially) made up for in quality, nevertheless largely accomplishing what he set out to do by unloading assets for futures.
Ultimately, he pulled off four deals in the lead-up to the deadline earlier this week. While that sounds impressive, the biggest piece thought to be on the block, Max Pacioretty, did not get moved. That's either a failure or a good move in and of itself, depending on who you ask.
On one hand, Pacioretty should have fetched a significant return as a perennial 30-goal scorer who's not yet 30 and has one more year under contract at an inexpensive $4.5 million. On the other, Pacioretty is a perennial 30-goal scorer who's not yet 30 and has one more year under contract at an inexpensive $4.5 million. Why trade him when you could only hope one of the picks you would get in exchange could turn into much the same player?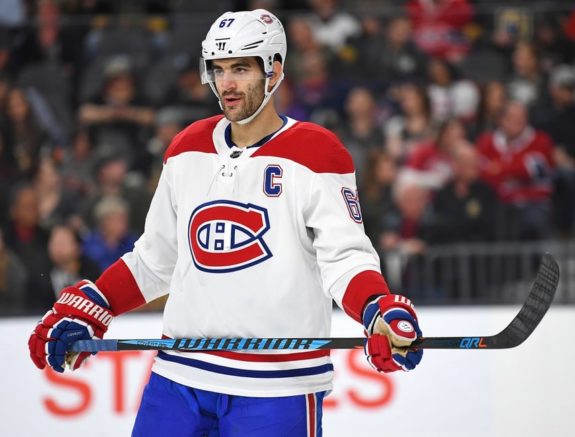 So, while Pacioretty should have fetched a lot, the hypothetical return reportedly wasn't there. That means Bergevin failed to make the big splash that truly would have sent a much-needed rebuild into overdrive. He had to settle for minor wins, which had been the hallmark of his tenure up to the point at which it arguably all started going to hell under his watch when the Habs seemed to scapegoat P.K. Subban for the lost 2015-16 season by trading him for Shea Weber.
Bergevin Here to Stay?
As a result, Habs fans have to ask themselves if it's such a bad thing he wasn't able to land that one big score. History would indicate he's physically incapable of it, anyway. Any attempt to might have set the organization back further.
It's been speculated that maybe Pacioretty wasn't traded because Bergevin may be on his way out and it would be a conflict of interest for the GM to trade such a huge piece. At his post-trade deadline press conference, he effectively put those rumors to bed though, saying he'll be with the organization at the NHL Entry Draft in Dallas.
#Habs M.Bergevin says he's got full support from owner G.Molson. "I'll be there at the draft in Dallas" .

— Richard Labbé (@Richardlabbe) February 26, 2018
While it's curious Bergevin could make such a definitive statement regarding his future when he's not owner Geoff Molson, let's operate under the assumption that we can take him at his word, in this one instance (and only this one instance). If he's staying on for the foreseeable future, Bergevin still has a large road to recovery ahead of him.
There's no denying Bergevin got a huge haul for Tomas Plekanec (and minor-leaguer Kyle Baun), securing a second-round pick and two 23-year-old fringe NHLers in forward Kerby Rychel and defenseman Rinat Valiev.
Just the pick would have been more than sufficient, not to mention the possibility Plekanec, who can only get to 999 career games this season as a Toronto Maple Leaf, can re-sign and reach 1,000 as a Hab next summer.
So, give Bergevin credit there and for getting picks for depth defensemen Joe Morrow and Jakub Jerabek in separate deals. Even the pick-up of fellow-depth-defenseman Mike Reilly from the Minnesota Wild has some upside. None of those moves are the slam dunk he needed, though.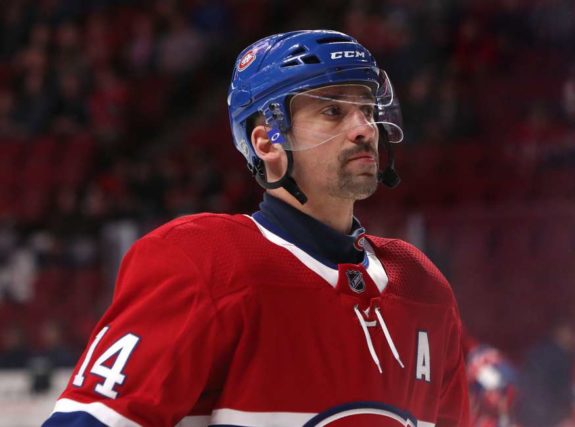 To Trade or Not to Trade Pacioretty
Bergevin may have successfully kept his core intact, leaving untouchables untouched all the while getting assets in exchange for three separate soon-to-be unrestricted free agents, whom he risked losing for nothing come the summer. That's an accomplishment. It all comes back to the Pacioretty non-deal, though.
Trading Pacioretty would have essentially admitted defeat next season too, as a playoff team would have use for a 30-goal man, no? He's the kind of player a legitimate contender would want to acquire at the trade deadline anyway.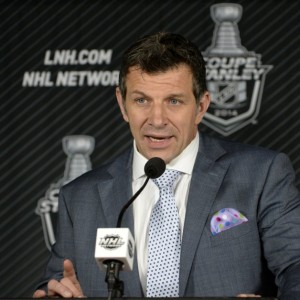 Whether or not the Habs can recover that fast from this train wreck of a season to take advantage remains to be seen. Logic dictates this thing needs to be blown up right away, and, yet, it just can't, because of the Weber and Carey Price contracts, which aren't going anywhere. Devoting over $18 million in cap space to two stars who are over 30 doesn't exactly bode well for the team's longer-term success.
In that sense, keeping Pacioretty in the fold, regardless of whether or not that was Bergevin's intention, is for the best, because there's just no other way to go for this team as it's built right now. Seemingly painted into a corner, Bergevin's out of moves. This trade deadline was proof positive of that.
Until he finds a way out of this mess, of his own construction, it's impossible to shower him with praise regardless of how well he did in the lead-up to this one deadline. It's the five and a half seasons immediately prior that should be everyone's concern.
No one day is going to make up for that. In this context, getting a pass means you just didn't get fired. It's going to take a string of 'em. Next day up is the draft… if he actually lasts that long.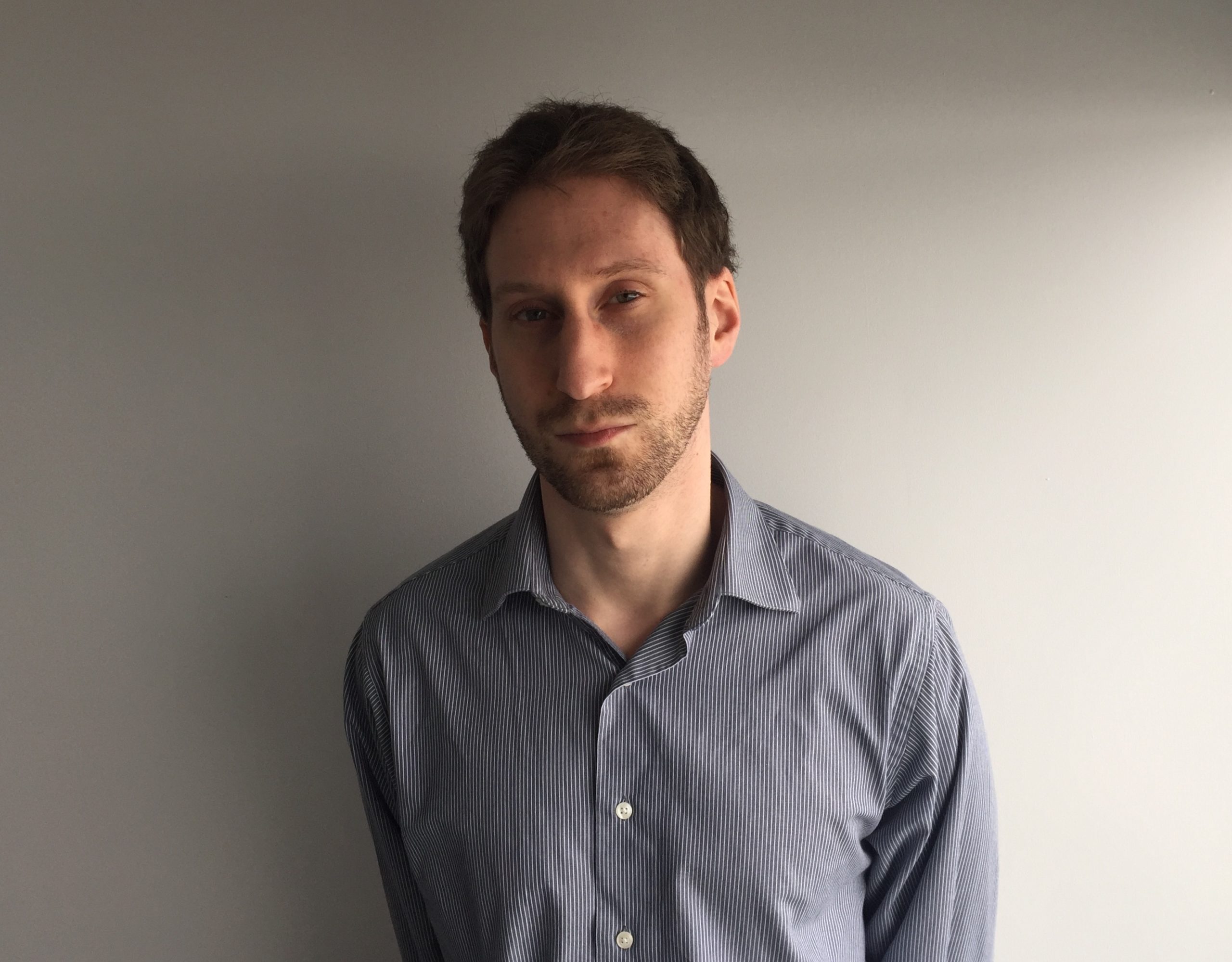 After 10 years of writing hockey, Ryan decided it was as good a time as any to actually join The Hockey Writers for the 2014-15 season. Having appeared as a guest on such programs as CBC Radio One's Daybreak, Ryan has also written for the Montreal Gazette and Bleacher Report and worked for the NHL itself and his hometown Montreal Canadiens. He currently writes about all things Habs for THW, with it being a career highlight for him to have covered the 2021 Stanley Cup Final as a credentialed member of the press.