As strange as it sounds, Montreal Canadiens defenseman Shea Weber is the key to success to a team that has defied expectations without him. Already ahead of schedule for his projected return from injury in December, Weber would make his way into a lineup that is holding down a playoff spot, but has still struggled of late.
To further illustrate that point, the Habs are an impressive 9-6-3 entering action on Thursday night, despite finishing fourth from last in 2017-18 (and general manager Marc Bergevin arguably having done little on paper to improve the team in the immediate future).
The Habs were until just recently one of the last four surviving teams not to have lost two straight. All that, and they're still barely clinging to a playoff spot. Needless to say, the Canadiens need their bar-none, best defenseman back as soon as possible for the following three reasons:
3. Special Teams
The Canadiens' penalty-kill unit is admittedly chugging along at a decent 82.5%. It could definitely be improved upon though, even if only because adding a defensive stalwart with as much history of success as Weber has with the Habs would improve anyone's penalty killing.
Nevertheless, it's the power play, which is second-worst in the league at a dreadful 13% that is in serious need of help. The Habs' power play had just a single goal in its last four games, and it came against the New York Rangers, when they had nine opportunities on the man advantage. In those four games, they've had 22 attempts.
Obviously, bringing Weber back into the fold means adding a certain degree of predictability to their power play. He would end up their primary weapon, after all. Look at it this way, though: It can't get any worse. Even if the Canadiens were to over-utilize his cannon from the point, they have little to lose at this point.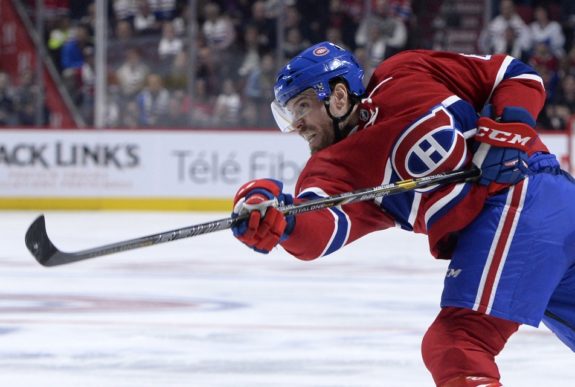 In his last full season with the Canadiens, Weber had 22 power-play points. The year before, with the Nashville Predators, he had 26. Those are respectable overall offensive totals for any NHL defenseman. They're all the more impressive upon the realization that 26 of those total 48 points spanning two seasons were goals.
There's no clearer realization than the following: Getting Weber back gives new meaning to the term "man advantage."
2. Carey Price
Carey Price has definitely had stronger stretches in his career. Prior to his stellar bounce-back start against the Calgary Flames on Thursday, he had allowed at least four goals in each of his last four games. In his last five, he had a save percentage of .854. That's poor at any level of hockey.
To be fair, there's little denying the Canadiens' defense isn't as strong as that of some other teams, at least on paper. In practice, it's actually fared better than most would expect. According to stats from NaturalStatTrick.com, compiled by Jared Clinton of The Hockey News, Price had faced the fifth-fewest shots against per 60 minutes dating back to his 6-5 overtime loss to the Buffalo Sabres. In terms of high-danger shots against per 60 minutes, he had faced the 11th-fewest.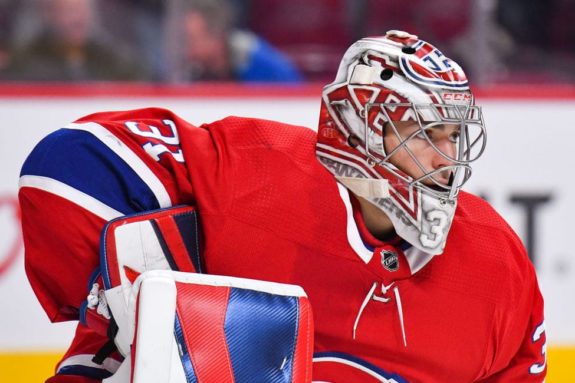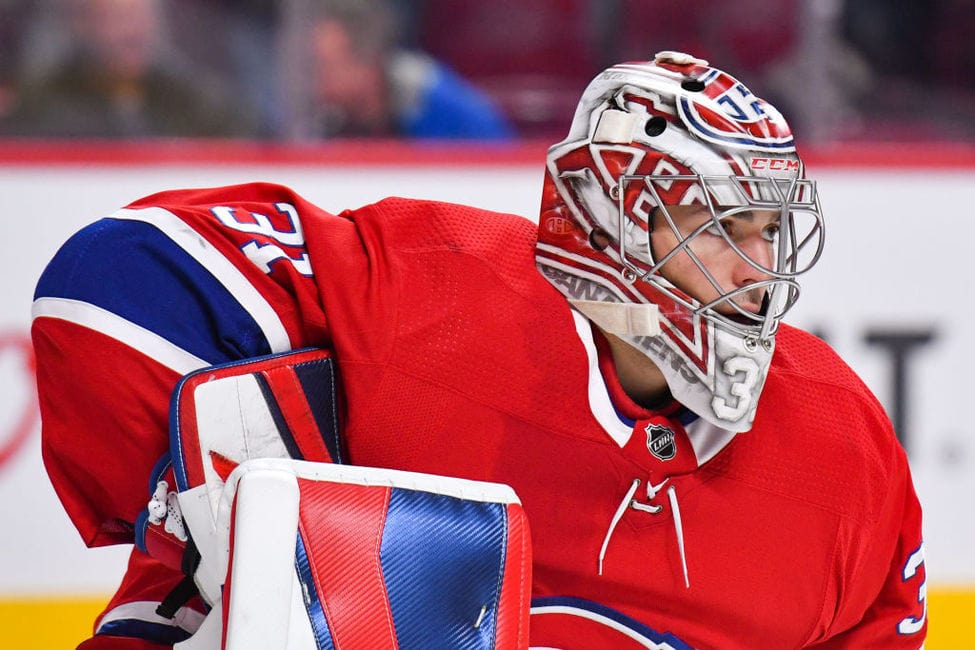 So, obviously, Weber alone wouldn't remedy the situation, which Price has described as being a mental one. Still, Weber would further insulate Price, which is what he had arguably been acquired to do in the first place. It may even be enough for Price just to know Weber is back in the line-up for whatever's ailing him to subside.
Price isn't the only one.
1. Habs Fan Reassurance
When Weber's knee surgery first came to light, the Canadiens' head physician, Dr. David Mulder, made a point of stating the injury wasn't debilitating. He argued that Weber would be able to "get back to the same height of performance" that fans had grown accustomed to seeing. All due respect to Dr. Mulder, his word shouldn't be enough, though.
Until fans see Weber in action, they have no way of knowing how effective he will be as a 33-year-old defenseman. Weber may have eight years left under contract, arguably at an untradeable cap hit of $7.86 million, but his best seasons are almost undeniably behind him.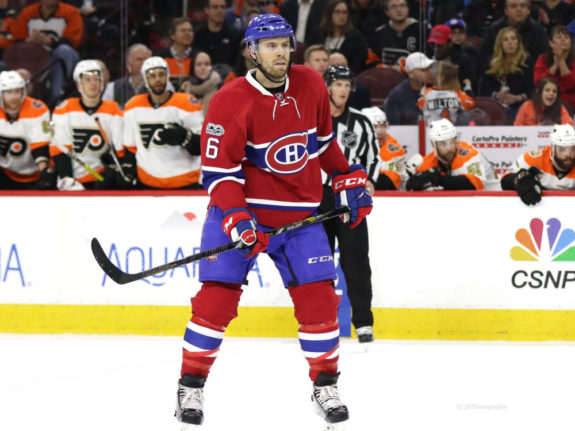 So, Habs fans have a right to be skeptical with regard to the prospects of Weber's long-term health. They have a right to fear this recent stretch, during which he hasn't played since December of last year, is the beginning of the end. They have a right to see their No. 1 defenseman in action as soon as possible.
Most importantly, fans have a right to be reassured that their team, which gambled a great deal on the Man Mountain, won't come up short this season. Patience had been preached among Habs fans as management underwent this unofficial rebuild. While it wouldn't be the end of the world for the Habs to take their time and spend a few more seasons stockpiling high-draft picks, Weber's return can't come soon enough.