Author's Note: As part of the Wilkes-Barre/Scranton Penguins' 15th anniversary season, the team has announced that it will induct two players into its first Hall of Fame class. The players chosen will be determined by a fan vote, as well as input from front office staff and local media. Twenty-three players are up for election, and in this series, we will profile four players at a time for five articles, with the final three players being covered in the last article.
This is now the final week for fans to get their votes in for the Penguins Hall of Fame, as the first two players for induction will be announced in October. That means this is the second-to-last article in our six-part series.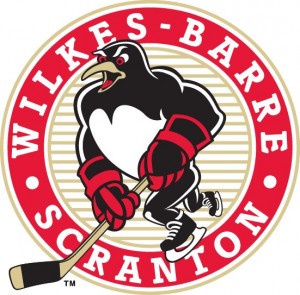 In this last set of four players, we will meet more stars who suited up in the team's early years. One even did two stints with the team after a trade in the mid-2000s. Another was one of the Penguins' first top scorers.
If you need to catch up on any parts of this series, check them out here:
Peter Ratchuk, Defenseman (2001-02, 2007)
Ratchuk spent one year with the Penguins during the 2001-02 season and had 39 points in 75 games to rank first among defensemen and third overall. He then went to Germany for three seasons.
In 2007, he returned to Wilkes-Barre via a trade after playing with the Houston Aeros. He had seven points and a plus-eight in 22 games, but was not brought back for the following season. Again, he went to Germany for three more years. Ratchuk also played in Austria in the 2010-11 season before retiring.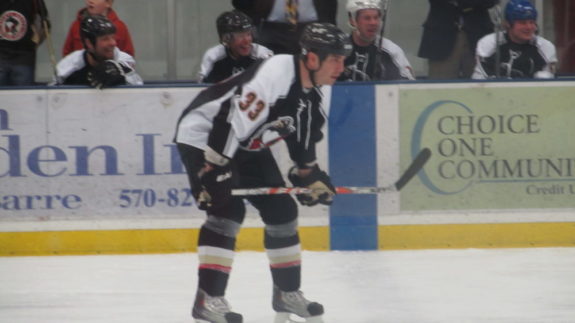 Today, he is a pro scout for the Winnipeg Jets. His brother Mike, also a defenseman, was invited to WBS training camp this season and is still in contention to make the roster.
John Slaney, Defenseman (1999-2001)
Slaney was one of three captains during the Penguins' inaugural season in 1999-00 and led the team with 60 points. In 2001, he was traded to the Philadelphia Flyers prior to the AHL All-Star Game held in Wilkes-Barre, but he still represented the Penguins in the event. Despite the trade, he still finished fourth on the team in scoring with 50 points through January.
He stayed with the Flyers organization through 2007, but played primarily with the Philadelphia Phantoms, where he won a Calder Cup in 2005. He was also the AHL's all-time leader in scoring among defensemen until 2011.
Following the 2006-07 campaign, Slaney spent three years in Germany before moving to the Czech Republic for 2010-11. That was his last professional season.
He is currently an assistant coach with the Portland Pirates, the AHL affiliate of the Phoenix Coyotes.
Michal Sivek, Center (2001-2004)
Sivek came to Pittsburgh as part of the blockbuster Jaromir Jagr trade with the Washington Capitals. He played 25 games for Wilkes-Barre/Scranton in 2002 before going to Sparta Praha in the Czech Republic.
However, he returned to Wilkes-Barre after that and had 27 points in 30 games in 2002-03, as well as six points in 38 games with Pittsburgh. His 2003-04 season was cut to 22 games by injuries, and he finished with just 11 points.
Sivek returned to the Czech Republic after and played three more seasons with Sparta Praha. He retired after the 2007-08 campaign due to health issues.
He is currently working for Eurohockey Services as the agency's co-manager and a player agent. The company is based in Prague.
Martin Sonnenberg, Left Wing (1999-2002)
Sonnenberg is known for scoring the first goal in Penguins history and finished that first season with 53 points to rank third on the team. After a down year in 2001 in which he scored 32 points, he bounced back to post 50 points in 2002 and finish second on the Pens in scoring. He also played 58 games with Pittsburgh from 1998 until 2000.
After leaving Wilkes-Barre, he spent the next four seasons in the AHL with teams such as the Saint John Flames, Lowell Lock Monsters and the Hartford Wolfpack. He then took his career overseas and made history with KalPa Kuopio in Finland, being named the first foreign-born team captain. He also played in Switzerland and Sweden before hanging up his skates in 2010.
Last season, Sonnenberg participated in an alumni game against former Hershey Bears players at the AHL Outdoor Classic and was also on the roster for a charity game between Penguins alumni and the Pennsylvania State Police hockey team. The 34-year-old Alberta native is a father of four.
Alison is currently covering the Wilkes-Barre/Scranton Penguins of the AHL for The Hockey Writers after writing about the NHL's New Jersey Devils from 2011-2012. She is currently employed for the fast growing sports website Bleacher Report as a quality editor and hopes to one day have a media relations career with a professional hockey team. Follow her on Twitter @AlisonM_110.