Author's Note: As part of the Wilkes-Barre/Scranton Penguins' 15th anniversary season, the team has announced that it will induct two players into its first Hall of Fame class. The players chosen will be determined by a fan vote, as well as input from front office staff and local media. Twenty-three players are up for election, and in this series, we will profile four players at a time for five articles, with the final three players being covered in the last article.
We are now in the second half of our series covering candidates for the Wilkes-Barre/Scranton Penguins Hall of Fame.
In this installment, we will cover three players who spent significant time in the NHL during their time in WBS. There is also a player who has not played in 10 years as well as someone who is still a member of the Penguins organization.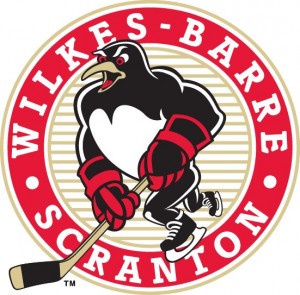 As we draw closer to October, read on to find out who else is hoping to be one of the two players to receive this high honor.
Before we look at our next group, let's refresh our memories on the 12 players already covered:
Josef Melichar, Defenseman (1999-2001)
In the Pens' inaugural season in 1999-2000, Melichar played all 80 games and had 12 points and 126 penalty minutes. He followed up with seven points in 46 games in 2000-01 and also improved his plus/minus rating from minus-18 to plus-four.
In addition, he played in Pittsburgh from 2001 through 2004, then again in the 2006-07 season. He bounced around North America after that, as he spent time in both the Carolina Hurricanes and Tampa Bay Lightning organizations. Finally, he headed overseas in 2009 to play in the Czech Republic and Sweden. He spent the most time with his hometown club, Ceske Budejovice HC.
Melichar retired from hockey for personal reasons in 2011. His agent, former Penguin Michael Sivek, said "He simply has no desire to play hockey." (Note: Link translated from Czech.)
Eric Meloche, Right Wing (2000-2004)
Meloche spent varying amounts of time in Pittsburgh during his time in Wilkes-Barre and had 42 points in 2004, his personal best in the AHL. In 2001, he had 16 points in 21 games during the Pens' first run to the Calder Cup Finals, and he had 15 points as they repeated the feat in 2004.
He moved to one of WBS' biggest arch-rivals, the Philadelphia Phantoms, in 2005 and finally captured the Calder Cup that eluded him in Wilkes-Barre. The Phantoms beat the Pens in the playoffs that year by coming back from a 4-1 deficit in Game 5 of the East Division finals to win 7-4 and take the series. Meloche stayed with the Flyers organization through 2007, except for playing most of 2005-06 with the Norfolk Admirals.
He then played four seasons with the Straubing Tigers in Germany, where he most notably scored the winning goal of a 21-round shootout in a 2010 game.
Meloche played for the French league LNAH in 2012-13, but the 37-year-old is involved in several ventures off the ice. He is developing a player agent and consulting businesses and organizes summer hockey camps in Wisconsin. He also is an on-ice coordinator for the Quebec-based TV and movie series Les Boys, which means he makes sure the hockey scenes in the show look real. Away from hockey, he works part-time in a friend's investment business.
Eric is also the son of former Pittsburgh Penguins goaltending coach Gilles Meloche.
Alain Nasreddine, Defenseman (2004 to 2008)
Nasreddine first arrived in Wilkes-Barre after being traded from the New York Islanders during the 2003-04 season. He was playing for the Bridgeport Sound Tigers before the deal, and he quickly developed a reputation in Wilkes-Barre for being a natural leader. He was the team captain in the 2004-05 and 2005-06 seasons and gained popularity for leading a practice after Michel Therrien's promotion to Pittsburgh in 2005.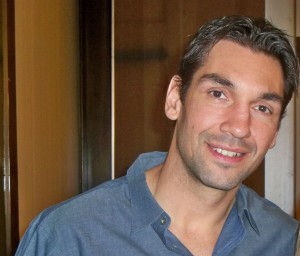 He spent most of the 2006-07 campaign in the NHL, scoring his first big league goal in a Pittsburgh home game. He returned to Wilkes-Barre in 2007-08 and had 16 points in 67 games.
Nasreddine then played the next two seasons in Germany before retiring due to an injury. Upon retirement, he wasted no time getting back to the Penguins organization, as he was named an assistant coach in Wilkes-Barre before the 2010-11 season. He is now going into his fourth year working with head coach John Hynes.
Steve Parsons, Left Wing (2000-2002)
Parsons was barely a blip on the radar during 2000-01, as he played in 19 games with the Wheeling Nailers and had 178 penalty minutes. He also only played four games in Wilkes-Barre before being moved to the Hershey Bears.
But in 2002, Parsons gained notoriety for being a part of the infamous "St. Patrick's Day masscare" that saw him and teammate Darcy Verot get handed suspensions. He finished that season with 366 penalty minutes in 52 games.
He was a member of the Providence Bruins during the 2002-03 season, but suffered a wrist injury in a fight and needed reconstructive surgery. He sat out until going to New York Rangers camp before the 2004-05 campaign was wiped out. Sadly, he failed a physical and could not get insurance due to the injury, so he was forced to retire.
Parsons still has some involvement in hockey. In 2012, he participated in the Hockey Marathon, a hockey game that lasted about 250 hours and raised $1.5 million for the Children's Hospital of Alberta. He also does some work for The Sports Corporation, a hockey agency in Alberta. He identifies youth who have the potential and skill to play hockey professionally and then introduces them to player agents.
His full-time job is in the oil and gas industry. He currently works for Northern Mat & Bridge, an Alberta-based company which sells equipment for road and lease construction projects.
Alison is currently covering the Wilkes-Barre/Scranton Penguins of the AHL for The Hockey Writers after writing about the NHL's New Jersey Devils from 2011-2012. She is currently employed for the fast growing sports website Bleacher Report as a quality editor and hopes to one day have a media relations career with a professional hockey team. Follow her on Twitter @AlisonM_110.