The Vancouver Canucks unfortunately don't have a lot of wiggle room when it comes to the salary cap. Unless they move out a few contracts between the 2023 NHL Draft and free agency, they won't be able to swing for the fences on July 1. Having said that, they were in that same boat last year and still found a way to sign Ilya Mikheyev, Curtis Lazar, and Dakota Joshua. So, I guess never say never. With that, let's take a look at a few free agents the Canucks could be interested in from the Toronto Maple Leafs.
Noel Acciari
The Canucks will be looking for a third-line center via free agency or trade during the offseason. Noel Acciari would fall under that umbrella and be a pretty good option for next season. He made $1.25 million in 2022-23 and scored 14 goals and 23 points in 77 games split between the Maple Leafs and the St. Louis Blues. He likely will get a nice bump in his salary on his next contract considering his production, but it probably won't be more than $2 million in average annual value (AAV).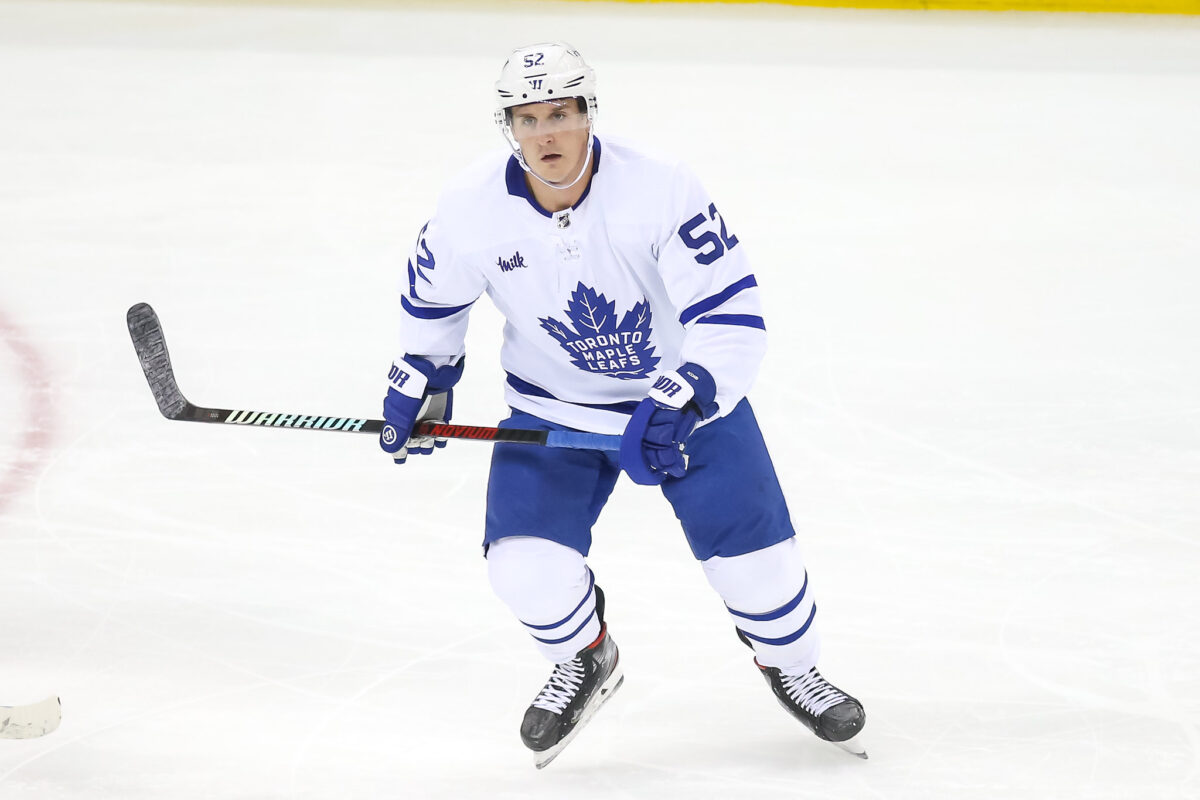 Acciari would bring physicality (1,009 hits in his career; 244 in 2022-23), faceoff prowess (53.8 percent in 2022-23), and some offensive touch as well. He also can kill penalties and is willing to block shots (81 in 2022-23). All in all, he's a player that would probably thrive in Rick Tocchet's system and be the third-line center that the Canucks have been missing since Manny Malhotra and Max Lapierre were on the team in the 2010s.
While Acciari failed to make a difference in the second round against the likes of Matthew Tkachuk, Sam Bennett, and Radko Gudas, he still led the playoffs in hits with 78 and did his best to turn the tide in the "hard-to-play-against" department. If general manager Patrik Allvin can get him under contract for around $2 million, he would be a good budget-friendly third-line center that could help push the Canucks into the playoffs next season.
Luke Schenn
You knew this was coming. Even though Luke Schenn thrived in Toronto and seemed to love playing there, I firmly believe he will circle back to Vancouver and gauge their interest in a return. His leadership, physicality, shot-blocking, and overall two-way game are things the Canucks don't have a lot of on their defence corps at the moment and could be missing altogether if they don't re-sign Kyle Burroughs. That's why – unless Allvin has another plan – they should try their hardest to get Schenn back in the fold.
---
Latest News & Highlights
---
While almost every Canucks fan wants a massive upgrade to the defence, the reality is unless a big contract is moved out, they will have to settle for a budget addition like Schenn. Again, like Acciari, he probably will get an increase on his paltry $850,000 salary he earned in 2022-23, but not a massive one, likely a max of $2 million. He had his best season since 2011-12 (coincidentally with the Maple Leafs) recording four goals and 22 points and eclipsing his career-high in hits with a crazy 318. He deserves a bit of a raise.
Along with the attributes mentioned above, Schenn's leadership, familiarity with the lineup, and chemistry with Quinn Hughes should make the decision pretty easy for Allvin. He needs to pick up the phone on July 1 and get Schenn back in Canucks colors.
Alex Kerfoot
Continuing in the vein of possible third-line centers, let's talk about Vancouver native Alex Kerfoot. Originally a high-flying rookie with the Colorado Avalanche in 2017-18 when he scored 19 goals and 43 points, he has become a reliable middle-six option in the NHL good for at least 40 or so points a season. He has had an up-and-down career with the Maple Leafs since coming over in the Nazem Kadri trade in 2019, with his best campaign coming in 2021-22 when he scored a career-high 13 goals and 51 points in 82 games.
Unlike Acciari, Kerfoot won't bring a presence in the faceoff dot (46.5 percent in his career; 44.8 percent in 2022-23), but he will add a bit of physicality (54 hits in 2022-23; career-high 75 in 2021-22) and more scoring punch to the bottom-six. He also is versatile enough to jump into the top six and not miss a beat as he's had success with the likes of Auston Matthews, Mitch Marner, John Tavares, and William Nylander. However, as any Maple Leafs fan will tell you, his lack of consistency in the scoring department is frustrating at times, as he is known to go on scoring droughts that hit double digits. That said, his speed, versatility, and ability to play on both special teams could be valuable to the Canucks as they try to round out their lineup for 2023-24.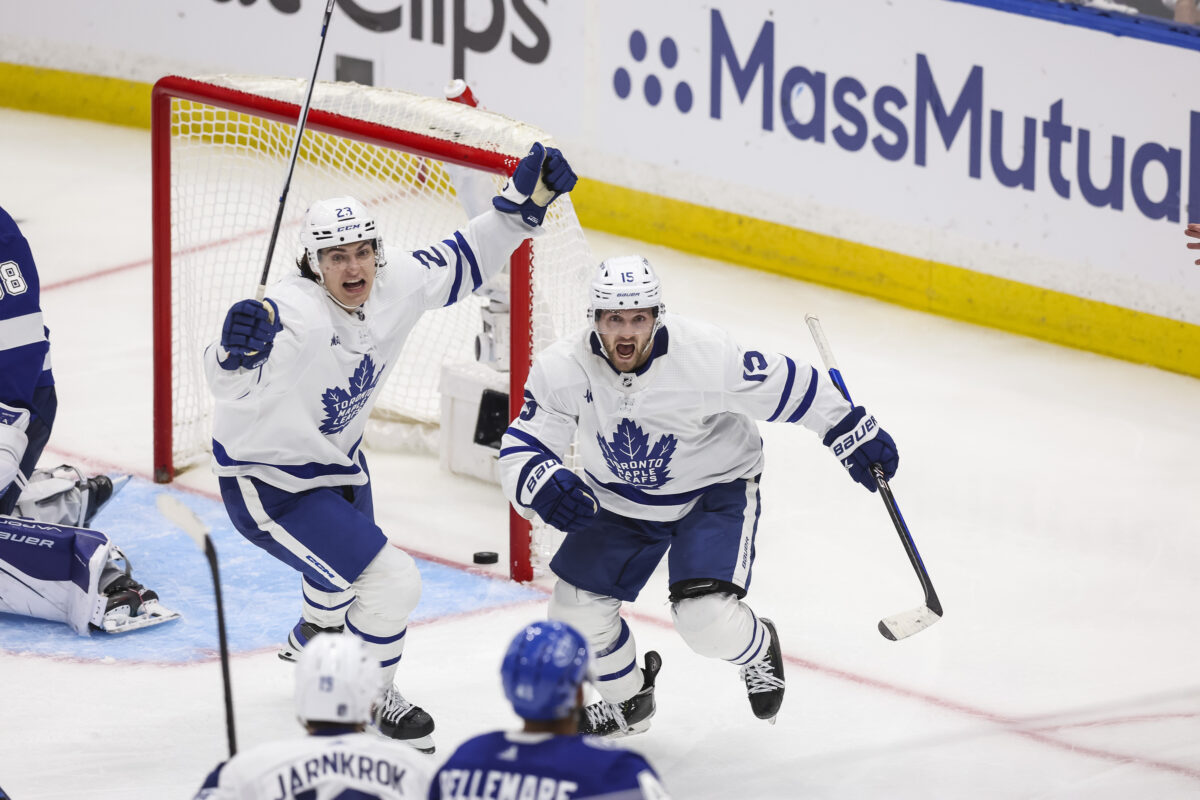 It's also worth mentioning that Kerfoot appears to have some chemistry with another free agent the Canucks grabbed from the Maple Leafs last offseason – Mikheyev. According to Natural Stat Trick, they have played 141 games together, combining for a 51.34 Corsi-For percentage, 25.91 expected goals for, 120 high-danger chances, and 17 high-danger goals. Maybe they can rekindle their chemistry in Vancouver with someone like Nils Hoglander?
As for what it will cost to get him, I don't foresee him getting more than $3 million, but then again, Dobber Hockey has him coming in at $4.67 million. If that's his price tag, Allvin should focus more on Acciari, as I don't think Kerfoot is worth nearly that much. Not to mention the Canucks have limited cap space and shouldn't be spending that type of money on another bottom-six forward.
Honorable Mentions: David Kampf & Wayne Simmonds
Apart from Acciari, Schenn, and Kerfoot, the Canucks could also look at Wayne Simmonds and David Kampf. Kampf would probably come cheaper than Acciari and bring a similar game with his physicality (74 hits in 2022-23) and faceoff prowess (51.5 percent in 2022-23, only one season under 50 percent in his career). He also can kill penalties and score the odd goal as he had a career-high 11 in 2021-22.
As for Simmonds, everyone knows what he brings to the table, a hard-hitting, tenacious brand of hockey tailor-made for the playoffs. While he's slowed down over the years and is far removed from the 30-goal scorer he was back in his 20s, he still can hit and get under the skin of opponents. It's unknown at this point whether he will decide to retire in the offseason, but if he doesn't, the Canucks might benefit from signing him to a league-minimum contract and having him play on the fourth line with Joshua and Nils Aman. I'm sure Tocchet would welcome his presence in the lineup, considering he wasn't happy with his roster's lack of grit last season, calling them "soft" after a game against the Seattle Kraken in January.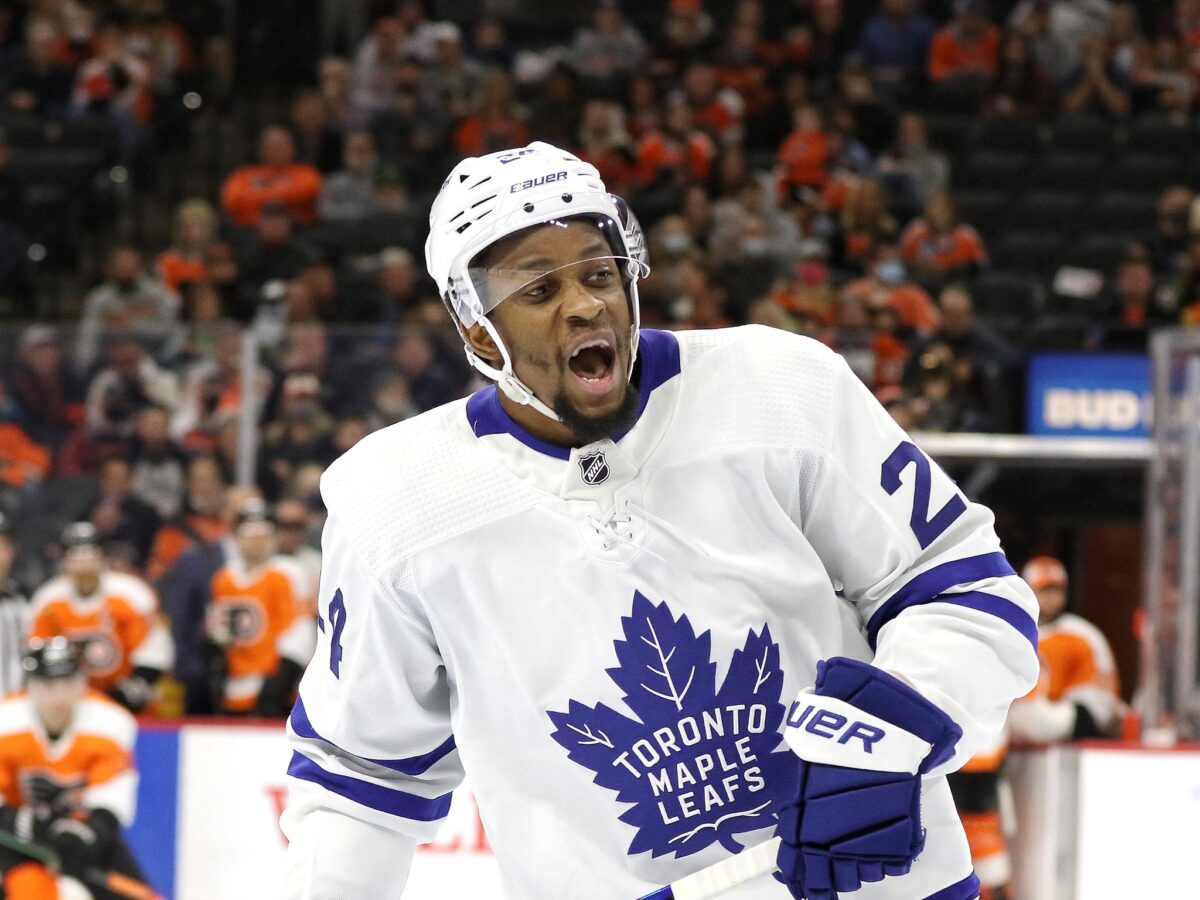 The Maple Leafs will definitely be a target when it comes to free agents. Whether the Canucks will get them to sign on the dotted line is another story. It's not like Allvin will be the only suitor for their services. Unfortunately, if a bidding war occurs with any of these players, he won't have a lot of leeway to up his offer. All in all, it will be interesting to see how active the Canucks are in free agency when it kicks off on July 1.