Vitali Kravtsov, a young and talented Russian forward, made waves in the hockey world with his remarkable skills, speed, and determination. Born on Dec. 23, 1999, in Vladivostok, Russia, he quickly established himself as one of the most promising young prospects in Russian hockey. With his exceptional on-ice vision, scoring ability, and strong work ethic, he was certainly a rising star in his homeland. It seemed his trajectory to future stardom was on the right track but even though he has been given multiple opportunities, so far, he has been unable to find a fit in North America.
Time in the KHL
Kravtsov's passion for hockey developed at an early age. Like many young Russians, he grew up idolizing legends such as Pavel Datsyuk and Alexander Ovechkin, who inspired him to pursue his dreams on the ice. He began playing youth hockey in Vladivostok, showcasing his natural talent and raw potential from a young age. His skills quickly resulted in him joining the prestigious Traktor Chelyabinsk organization in the Kontinental Hockey League (KHL).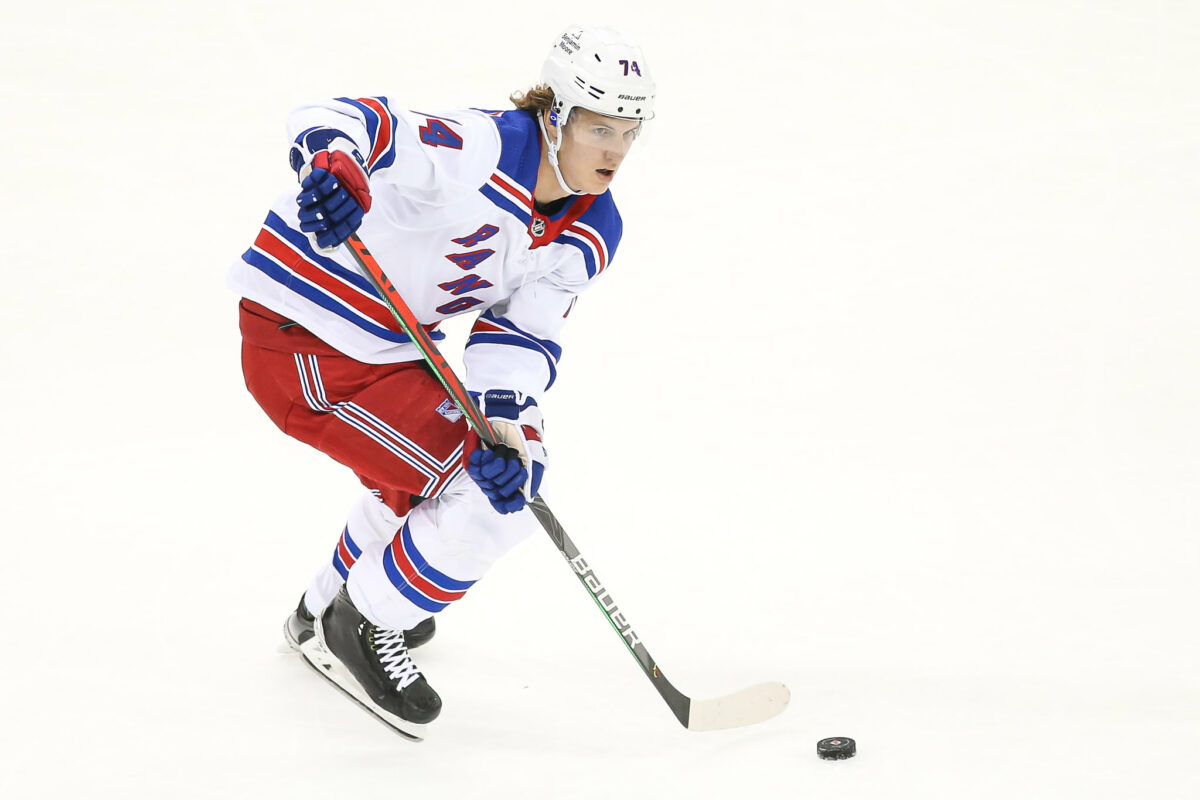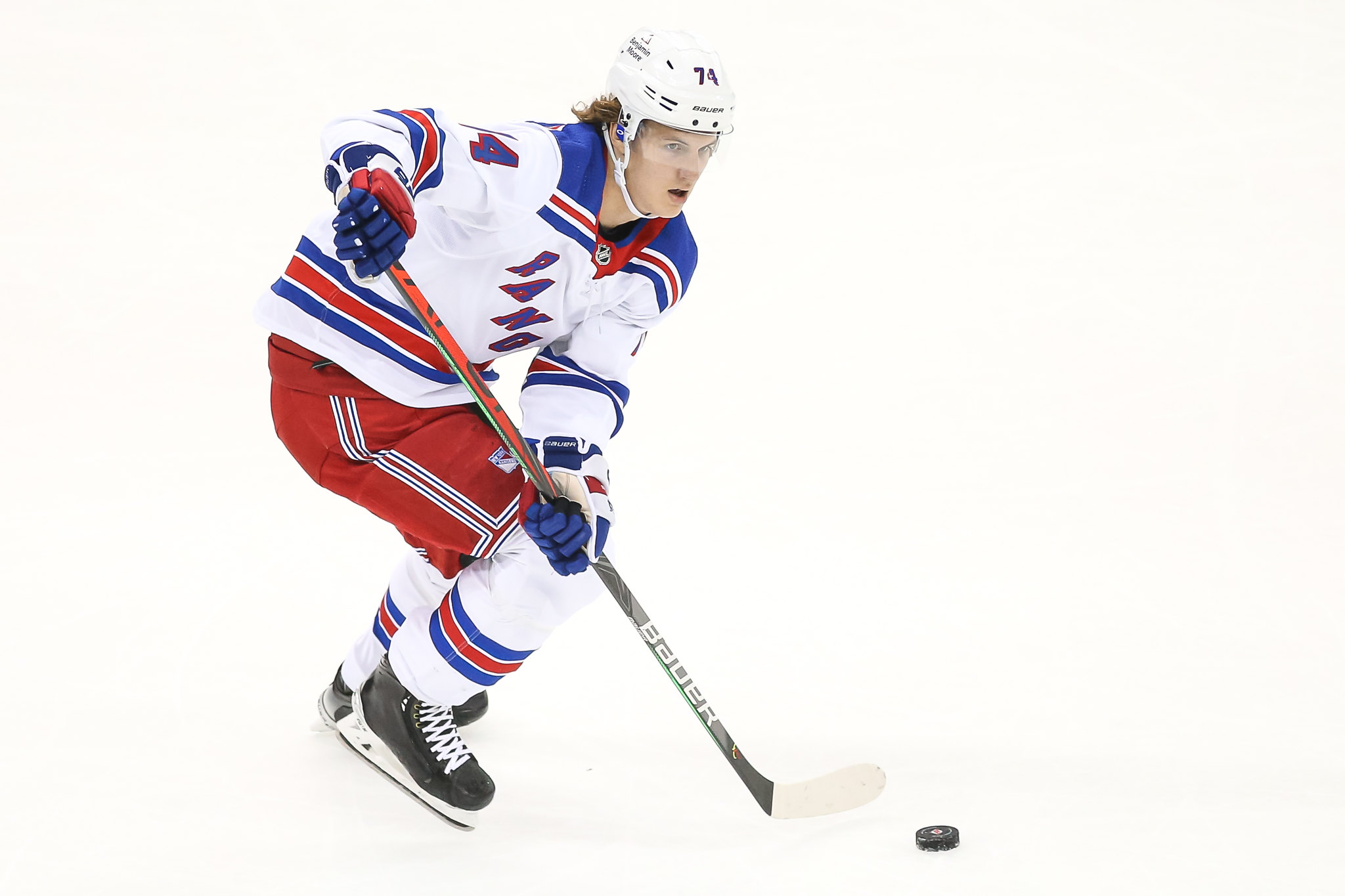 In 2017, Kravtsov made his professional debut with Chelyabinsk, becoming the youngest player in team history at just 17 years old. Despite his age, he displayed maturity beyond his years, recording four goals and three assists in his rookie season. He really did a lot for his draft stock when he scored 11 points in 16 games during the KHL Playoffs as a teenager. In a league that's known for being low-scoring and tough on kids, that level of production caught the attention of North American scouts and he was subsequently selected ninth overall by the New York Rangers in the 2018 NHL Entry Draft.
Representing Russia Internationally
At the junior level, Kravtsov played for Russia in the IIHF World U18 Championship in 2017 and the IIHF World Junior Championship in 2018 and 2019. In 2019, he helped Russia win a bronze medal.
Related: New York Rangers' 2018 Draft Class
Kravtsov has also represented his country in senior-level competitions. He played for Russia in the IIHF World Championship in 2019 and 2021. In 2019, he won a bronze medal.
Move to North America
Kravtsov's move to North America marked a new chapter in his hockey journey. He joined the Rangers' American Hockey League (AHL) affiliate, the Hartford Wolf Pack, for the 2018-19 season. Despite facing the challenges of adjusting to a new country, language, and playing style, he quickly adapted and showcased his skills, notching 15 points in 39 games.
---
Latest News & Highlights
---
The following season, Kravtsov made his NHL debut with the Rangers in Oct. 2019. Although his time in the NHL was relatively brief, he demonstrated flashes of brilliance and hinted at his immense potential. Unfortunately, a combination of factors, including injuries and limited ice time, led to him being reassigned to the AHL to further develop his game. For the seasons 2019-20 through 2021-22, he bounced around between the AHL, KHL and the NHL but still showed growth and potential.
Fall from Grace
Kravtsov earned another shot at the NHL for the 2022-23 season after scoring seven goals and 10 points in 15 KHL playoff games. He only played 28 games for the Rangers before being traded to the Vancouver Canucks in exchange for Will Lockwood and a seventh-round draft pick in 2026. Overall, this was a minor move, but the Canucks were hoping that the change of scenery would benefit the 2018 ninth-overall pick. However, the 23-year-old winger struggled at the NHL level following his move to Vancouver. In 16 games as a Canuck, he had just one goal and one assist.
Related: Canucks 2022-23 Report Cards: Vitali Kravtsov
Even though Kravtsov has been given every opportunity both with the Rangers and the Canucks, he has been unable to find a role for himself. Since he doesn't kill penalties, he needs to be driving offence to be worthy of his ice time. He hasn't done that yet. This summer is going to be a massive one for Kravtsov to prove that he deserves a spot on the Canucks next season, or even in the NHL at all.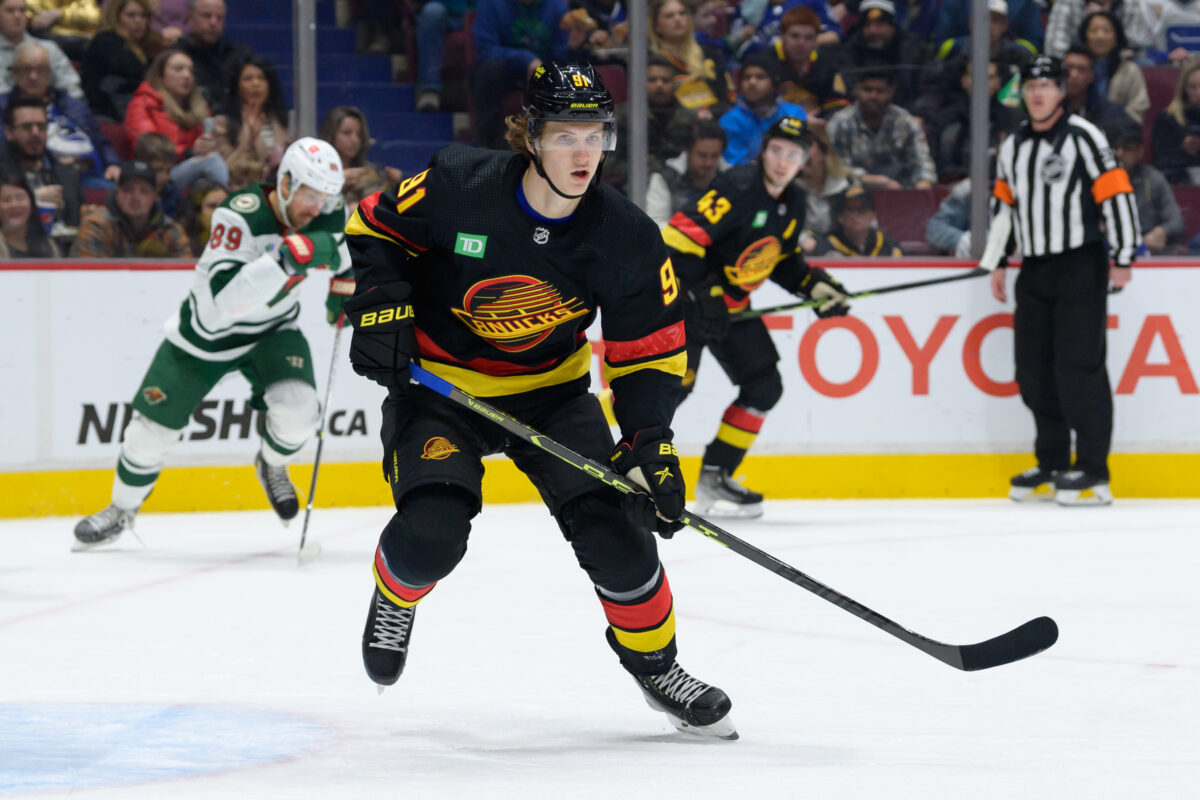 Fast forward to May 22, 2023 and Kravtsov has signed a two-year KHL contract with Chelyabinsk. He has previously played five seasons with the club in various Russian leagues. If the Canucks still wish to retain Kravtsov's NHL signing rights, they must send him a qualifying offer. This, in turn, would open the door to him potentially returning to Vancouver once his KHL contract expires. However, the Canucks are not guaranteed to do this given how his stint with the club went.
Overall, the Canucks took a chance on a former top prospect and had nothing too significant to lose. Although his NHL career has failed to take off, it will be interesting to see if Kravtsov can make an impact in the KHL over the next two seasons.
---
---