In this week's prospect report for the Vancouver Canucks, Jack Malone leaves Cornell University and makes a massive first impression in the USHL with the Youngstown Phantoms. Overseas, Nils Hoglander is at it again with another Michigan attempt and three players make their nation's preliminary rosters for the 2021 World Junior Championship.
Related: Canucks News & Rumors: Podkolzin, Ferland, Hoglander, Demko & More
All of that and more as we continue to follow the exciting development of the Canucks' top prospects!
Malone's Exciting Return to the Youngstown Phantoms
After the Ivy League schools decided to cancel all Winter sports this season, Malone was left without a team to play for. So he chose to return to his old stomping grounds of the USHL and the Youngstown Phantoms for the 2020-21 season. He was last seen playing for them during the 2018-19 season when he finished with 19 goals and 59 points in 57 games. He is now 20-years-old playing on a team full of 17 and 18-year-olds, so he will be expected to be part of a leadership group that includes only one other NHL draft pick in Riley Duran who was selected in the sixth round by the Boston Bruins last October.
Malone's return to the USHL has been a successful one so far, as he already has three points in his first two games. His first game was nothing to write home about, but his second game was a different story as he put up three assists in a 4-3 overtime win over the Muskegon Lumberjacks on Dec 5. He was also on the ice for all four goals his team scored, including the OT winner by Ben Schoen where he was the decoy on the two-on-one.
It's exciting to see another Canucks prospect in action this season. We are still awaiting the return of the other North American leagues, so the NCAA, USHL, and European leagues are the only sources of joy for hockey fans right now. Malone has always been an intriguing player to watch and could turn out to be another late-round steal. I placed him in the sixth tier in the prospects pyramid, but if he can gain some confidence in the USHL and translate that to the NCAA when it starts up again, he could quickly climb those tiers.
Hoglander Returns to Action With Another Jaw Dropper
Hoglander was out of commission since Nov 14 thanks to some positive COVID-19 tests in the Rogle BK locker room, so we have been deprived of his creativity for quite some time. Thankfully, his team returned to action this week with four games, and despite only scoring one goal in the 4-0 shutout against HV71, he gave us another taste of what he could do in the NHL.
In Hoglander's latest game on Dec 6 against the Växjö Lakers, he attempted to execute the Michigan or lacrosse move once again, this time from the side of the net rather than the back of it. If not for an apparent save from Lakers' goaltender Erik Källgren, he would have scored yet another jaw-dropping highlight-reel goal.
Hoglander's loan runs out on Dec 12, so he should be in North America sooner rather than later. When he gets to Vancouver, he will be required to quarantine for two weeks, so if the NHL gets its act together and starts the season in mid-January, he should be more than ready for training camp.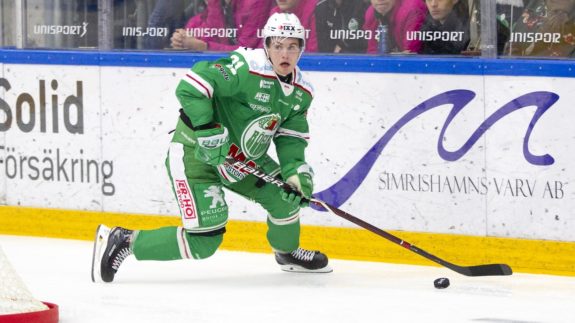 The Canucks will need Hoglander's creativity and offensive skills this season, especially if Jake Virtanen does not fill the void left by Tyler Toffoli in the top-six. He and Vasili Podkolzin should be welcome additions to a team that will be starved for offense beyond the usual suspects of Elias Pettersson, JT Miller, Brock Boeser, and Bo Horvat.
Persson & Costmar Join Podkolzin on WJC Preliminary Rosters
Viktor Persson and Arvid Costmar have joined Podkolzin as members of their nation's 2021 World Junior Championship (WJC) preliminary rosters. Sweden released its list of candidates on Dec 3 and they will join the likes of Lucas Raymond and Alexander Holtz at their selection camp which will run in a secure zone in Sweden from Dec 6-13. Both of them will attempt to impress the coaching staff to be a part of the final roster that will arrive in Edmonton on Dec 13.
Persson has impressed everyone since the beginning of the 2020-21 season, showing off his puck-moving abilities, physicality, and scoring touch. So far this season, he has five goals and nine points in 16 games playing for Brynäs IF in the J20 Nationell. The Canucks' 2020 seventh-round pick will be competing with first-round selections Victor Söderström, Philip Broberg, and Tobias Björnfot, in addition to second-round picks Albert Johansson, William Wallinder, Helge Grans, and Emil Andrae. So to say that he has his work cut out for him would be an understatement.
Costmar could actually make Team Sweden as a penalty killer and matchup forward on the fourth line or even as an extra forward. The fact that they will be carrying extra players this year could be an advantage for him as he attempts to make the WJC team for the first time since the 2019 U18 WJC. He seems to have found a home in the SHL with Linköping HC this season, having played in 16 games already.
Costmar only has one goal, but his value is not based on offence, but the intangibles of penalty killing and solid defensive play. Head coach Bert Robertsson has used him a lot while shorthanded, so I wouldn't be surprised to see him get placed in a similar role at the 2021 WJC.
Other News & Notes: Karlsson, Jasek & More
Here are some other news and notes as the WJC gets closer and the NHL continues to hammer out the details on a potential 2020-21 season:
Lukas Jasek continued his impressive play overseas with HC Ocelari Trinec by putting up another three assists in the two games he played last week. He now has 2 goals and 12 points in 16 games. It's unclear if he will play the entire season in the Czech league or return to North America to play in the AHL when his loan expires. I guess it will all depend on when and if they have a 2020-21 season.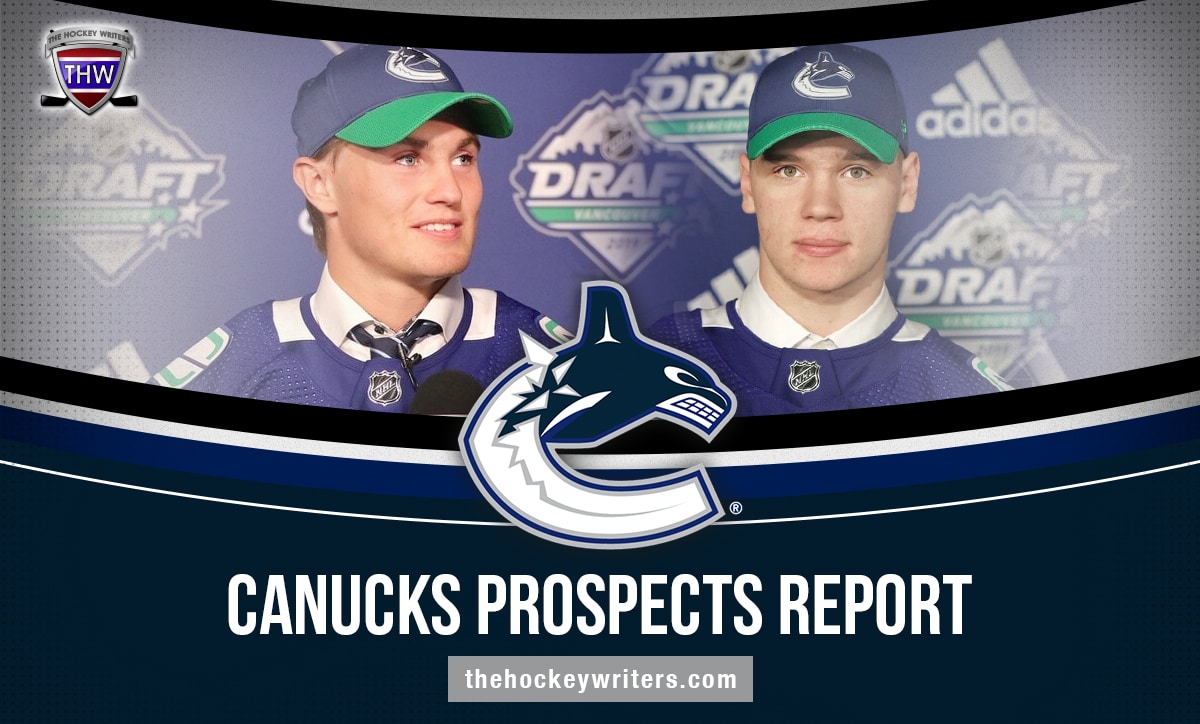 Linus Karlsson also kept the fire stoked with another two goals and three points in the two games he played last week. He now has 7 goals and 22 points in 22 games. He also has goals in back to back games and 16 points in his last 11. It should be exciting to see if he can translate that success to the AHL when he finally comes over to play in North America.
After five games without a point, Karel Plasek finally put up an assist against HC Olomouc on Dec 4. The 2019 sixth-round pick now has two goals and four points in 17 games for HC Kometa Brno in the Czech league.
That brings us to the end of yet another Canucks prospects report. When we get together next, we will know if Persson and Costmar made Team Sweden for the 2021 WJC that begins on Christmas Day. Before then we will get to see them in action against Team Canada as exhibition games get going in earnest on Dec 21. Until then, keep following us at THW as we bring you all the latest 2021 WJC and Canucks prospects coverage.
All stats provided by Elite Prospects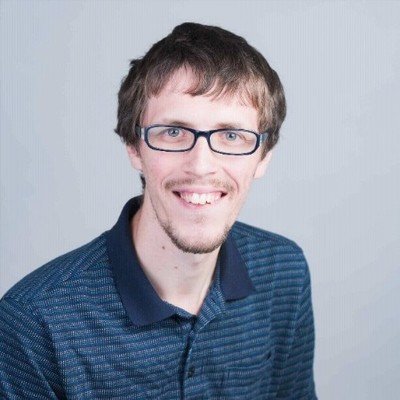 Matthew Zator is the assistant managing editor at THW and a writer who lives and breathes Vancouver Canucks hockey, the NHL Draft, and prospects in general. He loves talking about young players and their potential. Matthew is a must-read for Canucks fans and fans of the NHL Draft and its prospects. For interview requests or content information, you can follow Matthew through his social media accounts which are listed under his photo at the conclusion of articles like this one about Tyler Motte.
Matthew also hosts The Hockey Writers Prospect Corner on YouTube and is the co-host of The Hockey Writers Podcast & Western Centric Podcast.