If the Washington Capitals decide they want to bolster their forward core and bring in a few players that can produce offensively, they have a solid option in pending unrestricted free agent Andreas Athanasiou, who is coming off of a one-year deal with the Chicago Blackhawks. As a player who hasn't found himself a full-time home, the Capitals could finally be a team that locks him up for a few years.
He has been picked up as an acquisition at the trade deadline by the Edmonton Oilers and used for a playoff run, but has never been able to show off his full potential as a goalscoring weapon. He stood out to me early in his career with the Detroit Red Wings and was their best player at the time, but he has since taken a step back with his confidence.
Related: 3 Potential Trade Destinations For Connor McMichael
If he is able to find his touch and break out offensively as a middle-six forward, he could be one of the better players that get signed out of this season's free agent class. His skating and scoring definitely stand out, but he's an all-around strong player, and the Capitals could really use that.
Who is Athanasiou & How Does He Benefit the Capitals?
Athanasiou is a 28-year-old, left-shot forward from London, Ontario, currently playing for the Blackhawks. He was drafted in the fourth round of the 2012 NHL Entry Draft by the Red Wings at 110th overall. He has played 459 games in his NHL career with four different teams, scoring 125 goals and adding 111 assists for 236 points, which comes out to a 0.51 point-per-game average.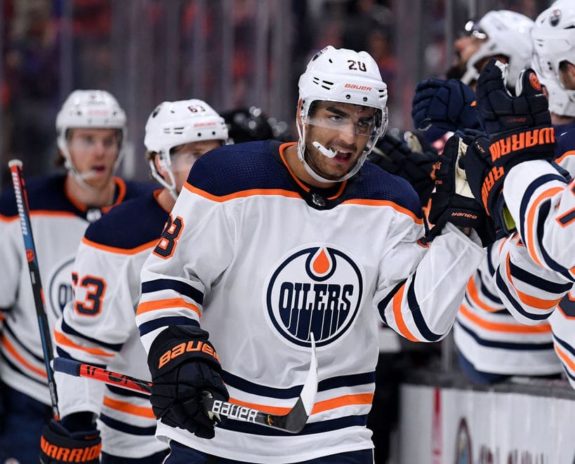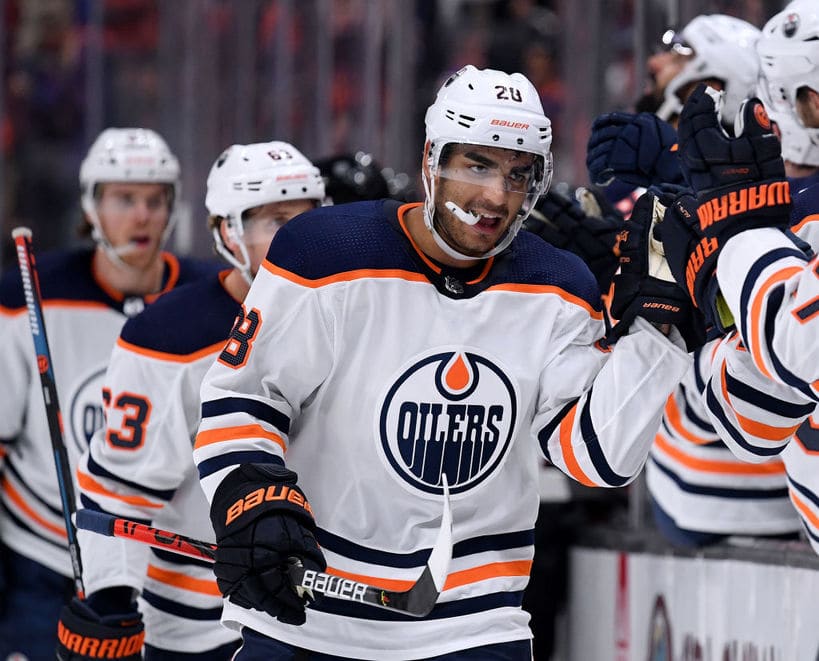 He is coming off of a 20-goal, 20-assist campaign with the Blackhawks through 81 games this past season and was third on the team in scoring behind Patrick Kane and Max Domi.
He played his junior career in the Ontario Hockey League (OHL) split between the London Knights and the Barrie Colts. He played 252 games between the two teams, scoring 111 goals and adding 110 assists, which comes out to a 0.88 points-per-game average. His final season with the Colts in 2013-14 saw him lead his team in points with 95.
Related: Capitals 2023 Free Agent Targets: Jason Demers
---
Latest News & Highlights
---
Athanasiou played on a much weaker team last season than he has any other season and put up close to the best numbers of his career. The Capitals would benefit from bringing him in as an offensive weapon they can utilize on the power play, as well as trust to play a sound defensive game as he's proven he can do with every team he's been on.
His lack of playoff experience makes bringing him in a little risky for contending teams, but he'll have to get used to it at some point, and once he's comfortable and found his groove again, I have no doubts that he'll be a strong playoff performer.
While the Capitals will be focused on adding defensive help, bringing in a forward that won't break the bank and can be relied upon to score 20 goals in a season taking the pressure off a couple of the stars would be beneficial. He's a good player, teams will be in on him for his strengths at both ends of the ice.
What Would it Cost the Capitals?
The Capitals would have to sacrifice a little bit to bring Athanasiou in, but it shouldn't be too crazy. I would guess a 2-3 year deal worth $2.25-3 million a season is fair, as he earned $3 million with the Blackhawks and although he had a strong year, he isn't looking at much of a raise, if any at all.
I'm a huge fan of Athanasiou and always have been. His speed mixed with his deking abilities is astonishing to watch. If he can find his confidence and play his role properly depending on what it is, he could be one of the key pieces for the Capitals' success in the 2023-24 season.