When the Montreal Canadiens take to the ice tonight at the Bell Centre, they will do so behind a goaltender set to play in his 500th NHL game – all of them coming with the Montreal franchise.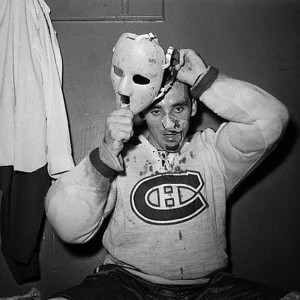 The Habs goalie will make his 53rd appearance of the season and will be searching for his 32nd victory of the year. He has a 31-16-5 record so far this season with a 2.26 goals against average (GAA) and a .923 save percentage (SV%) – both bettering his career numbers. Those numbers have helped his Canadiens to a 39-22-8 record this season as they sit atop the NHL's Atlantic Division with 86 points.
This season he sits seventh in the NHL in wins (31), 11th in save percentage (.923) among goaltenders with more than 15 games played, 12th in GAA (2.26) and sixth in quality starts (34).
Surely, these are great numbers for the Montreal goaltender, but with such a big milestone reached, where does he sit on the league's all-time lists among goaltenders?
Carey Compared to the Rest
For starters, with it being his 500th career game, Price becomes the 66th goalie in NHL history to reach the mark. The only other active netminders to hit the 500-game plateau include Kari Lehtonen (600), Cam Ward (617), Marc-Andre Fleury (687), Ryan Miller (700), Henrik Lundqvist (736) and Roberto Luongo (966). He also becomes just the third goaltender to play 500 games in a Montreal uniform joining Jacques Plante (556) and Patrick Roy (551).
Wow. That was fast.
Most GP By A Goalie MTL History
Jacques Plante 556
Patrick Roy 551
Carey Price 499

— Bucci Mane (@Buccigross) March 14, 2017
On top of all that, by playing his 500th game, Price will tie former Hab goalie Jeff Hackett (500) for 65th on the NHL's all-time list.
He's 26th all-time in goals against average (2.41) and fifth in save percentage (.920), though they haven't always kept records of save percentage over the NHL's 100 year existence. So that stat is kind of skewed.
Price sits 46th on the NHL's all-time wins list with 264 – just two back of Felix Potvin for 45th on the league's all-time list. He also has 39 career shutouts which has him 42nd on the league's all-time list – tied with Jocelyn Thibault and Ryan Miller.
If you talk with Price it isn't about his individual milestones. Rather, the 29-year-old would like to see his team succeed. He's a leader in his own right.
Is the Price Right?
With that said, what's next for Price and the Montreal Canadiens? The ultimate goal has still evaded the Canadiens since they last won in 1993. Sure, they've won the most Stanley Cups in NHL history, but for Price and his teammates it's an honour they haven't experienced yet.
In the postseason, he hasn't seen the same kind of success that he has during the regular season. His 54 games played has him 49th on the NHL's all-time list and fourth on the Habs' franchise list.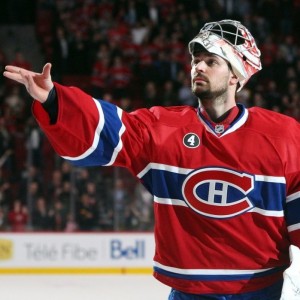 His goals against average in the postseason sits at 2.62 and his save percentage is down at .912 (both below his regular season numbers). He holds a sub-.500 winning percentage with a 23-27 record in the postseason. But will this season be any different?
Fourteen times this season Price has given up four goals or more – including a seven-goal performance by the Minnesota Wild back on January 12. While those are not the numbers you want to see, Price has the ability to step up his game in important situations. Just look at the accomplishments he's racked up over his career including an Olympic gold medal and World Cup of Hockey gold medal.
Regardless of how he fares in the postseason, this is a great milestone for arguably one of the world's best goaltenders in today's game. With a lot of hockey left in him, here's to Carey Price's 500th career game and many more to come.