RALEIGH, N.C.—The Anaheim Ducks defeated the Carolina Hurricanes on Thursday night by the score of 3-2 in the shootout. Saku Koivu had the lone shootout goal and Jonas Hiller made 30 saves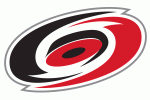 for his 23rd win of the year.
Jerome Samson and Jamie McBain each lit the lamp for Carolina, and Justin Peters made 35 stops.
The Ducks, who were at their final stop of an eight-game road trip, were surprisingly the more energetic team on Thursday. They dominated the puck possession battle throughout the night and controlled the pace of the game during the majority of the third period.
Carolina had jumped out to a 2-1 lead and had all the momentum in their favor until Jeff Skinner took a costly penalty—the third delay of game call against the Hurricanes on the night—which resulted in a Bobby Ryan goal.
"We ran into some penalty trouble in the third," said Jay Harrison. "They had the ability to swing momentum when they got some offensive zone time rolling. They got some big guys that can control the puck and that changed the game."
All things considered, this will be a difficult loss for the Hurricanes to swallow. Judging from the players' mood in the locker room, they truly believe they have what it takes to make the playoffs, and leaving a point on the board like they did on Thursday doesn't help their cause.
"We had that lead, we had that chance to get that third goal and we didn't," coach Kirk Muller said. "The two things were that we had a chance to score that third goal and we didn't, and we took too many penalties. That wears guys down."
One positive the Hurricanes can take away from Thursday's game was the strong performance from Peters, who has exceeded everyone's expectations while filling in for the injured Cam Ward.
"He's certainly playing strong," Muller said of Peters. "He came up big especially early in the first. He gave us a chance."
Another bright spot for Carolina was the production of their first line, comprised of Samson, Eric Staal and Jiri Tlusty. Samson opened up the scoring with his second career goal, which was assisted by both his linemates. With that goal Staal and Tlusty extended their points streak to seven and nine games, respectively.
The last time the Hurricanes played the Ducks, one of the biggest officiating gaffs in recent memory propelled Anaheim to an overtime win. And when the two teams met again 15 days later, Bruce Boudreau's team beat the Canes yet again—this time on their own.
In that game, Jussi Jokinen was clearly tripped by Corey Perry during overtime, but the penalty went uncalled. Naturally, Perry went on to score the game-winner seconds later.
The Hurricanes return to action on Saturday when the Florida Panthers visit the RBC Center.