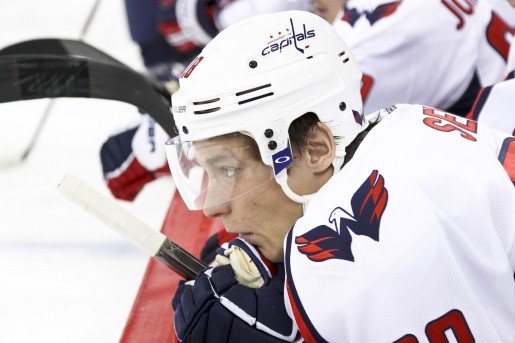 The Carolina Hurricanes further bolstered their offense Thursday afternoon, signing former 40-goal scorer Alex Semin to a 1-year deal. The contract will pay him $7 million for the 2012-13 season.
Semin signs 1 year deal with Carolina.

— Darren Dreger (@DarrenDreger) July 26, 2012
After weeks of speculation and a longer stay on the free agent market than anticipated, Carolina signed the Russian native for a deal that will expire on July 1, 2013. GM Jim Rutherford had previously stated that he was interested in brining Semin aboard on a short-term basis, and that's exactly what was accomplished in this transaction.
"We have done a lot of research about Alexander, and discussions about his fit with our team have included people at many different levels of our organization, including players, coaches and staff," said Rutherford in a press release."What's been clear throughout this process was his commitment to wanting to play in the NHL, and compete against the world's best players.
"Alexander's elite skill level and ability to score from the wing fill an important need on the ice, and we hope that a fresh start in Carolina will serve both Alexander and our team well."
What does this signing mean for Carolina? That all depends, of course, on what Semin they'll be getting. Will it be the dangerous sniper capable of finishing among the top goal-scorers in the league, or will it be the locker room distraction that can harm the team's chances of returning to the playoffs? Only time will tell.
If it's the former of the two scenarios, the Canes should be able to crack into the top 10 in the NHL in scoring next season. Between the addition of Semin and the trade for Jordan Staal, Carolina's forward corps has a whole lot more potential than in 2011-12. Couple these signings with a developing and healthy Jeff Skinner, and all of the sudden the Canes could very well sport one of the most potent offenses in the league.
"I'm very happy to be a Carolina Hurricane," said Semin. "It's a great fit for me. I look forward to playing with great players, and putting together a winning season."