In case you missed the news, the Colorado Avalanche were historically bad last year. So bad that the last team to be as bad was an expansion franchise.
You can lay the blame for the Avs bad season on any number of things going wrong. An injury depleted defense that wasn't top-notch even before the injuries hit. A downtrodden forward core lacking depth with awful possession stats. A brand new coach after a tumultuous offseason. It could have been any and all of these.
The Avs bad fortunes of last year didn't come about overnight, however. Their place in the NHL standings' cellar came after years of bad drafting, poor trades, and grotesque asset mismanagement.
In part one of our odyssey of idiocy, we looked at the cringe-worthy 2010 draft and the slew of jaw-droppingly bad trades that followed courtesy of then-GM Greg Sherman.
Sherman and his scouting staff weren't done leaving their imprint on the once-proud franchise, however. The 2011-12 season saw plenty of changes, including another major trade before the year started that had major risk/reward potential.
My Avs have made a lot of colossal bad trades + draft picks Rounds 2-7. Argh!

— Andrew Holland (@Andrew__Holland) May 19, 2017
We remember, Tom. Sigh.
The 2011-12 Season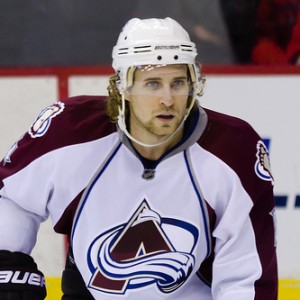 On June 24 of 2011, the Avs traded away long-time blue line fixture John-Michael Liles to Toronto for a 2012 second round pick they never used. Given the issues the Avs were already having on defense, this was a strange move. But the Avs had more pressing concerns.
Entering the 2011 offseason, the Avs had a major hole to fill between the pipes, having foolishly traded Craig Anderson midway through the previous year. They could have gone the free agent route, as many speculated they would. They were a popularly rumored landing spot for Tomas Vokoun.
Instead, the Avs decided they wanted a goalie of the future, and they were willing to pay a premium for him. They swung a trade with the Washington Capitals to land Semyon Varlamov, in exchange for a first and second round pick.
As with many of the trades of the Greg Sherman era, the issue with this trade was not what the Avs acquired but what they gave up to get it. Varlamov has, when healthy, been a serviceable and at times brilliant number one goalie.
At the time, however, Varlamov had played just 59 NHL games over three seasons, and while his numbers were impressive (30 wins, a .917 save percentage, and a 2.38 GAA) they came on a strong Washington squad at the height of its power.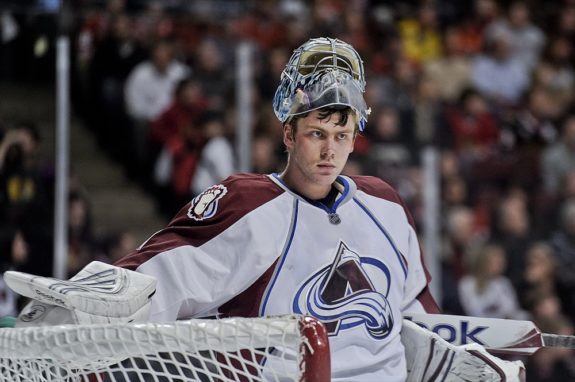 Varlamov has turned into a true number one goalie but there was not enough evidence to suggest at the time that he would be. That this inexperienced goalie cost the Avs so much was perhaps a sign of poor negotiation skills, especially since he was without a contract at the time and had Washington's goalie-heavy system behind him.
The Avs gambled, and it was an expensive gamble as the pick they gave up turned into Filip Forsberg. Of course, the Avs couldn't know that at the time, but nor could they know how Varlamov would turn out.
The biggest question to ask regarding this trade is this. Would you trade Forsberg for Varlamov straight up today, excluding the second round pick? Most would say no. Forsberg has proven the more valuable player and the fact that Washington bungled that asset doesn't excuse Colorado.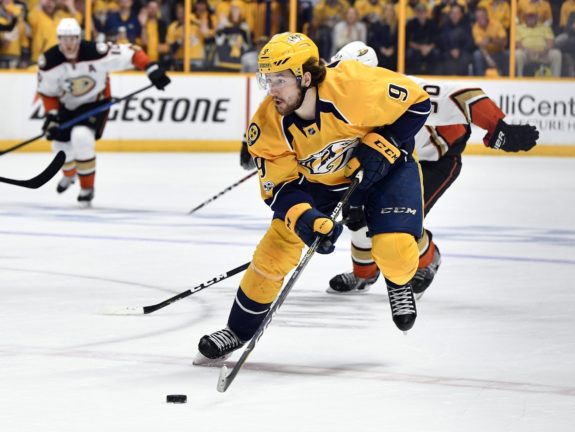 With plenty of gaps in their roster and a need to get nastier, the Avs signed numerous free agents that offseason. To give credit where it is due, the signing of J.S. Giguere was a shrewd one, giving young Varlamov a much needed veteran backup.
Other signings were a mixed bag. Both Chuck Kobasew and Joakim Lindstrom proved to be wasted cap space, but Jan Hejda did what he was brought in to do as he stabilized the defense and threw his weight around.
Shane O'Brien had a strong first season in Colorado, laying the body and playing the physical game as he was known for, but within a year there were rumors he was having a negative impact on the dressing room, allegedly leading to Giguere's famous rant about Vegas vacations. O'Brien and his mean streak were shipped out that offseason.
As for the 2011-12 season itself, it was unremarkable. It lacked the dramatic awfulness of the year before and the year after, and there was none of the optimism (or playoff berth) of 2009-10.
Matt Duchene and David Jones took a step back. Ryan O'Reilly and Gabriel Landeskog took steps forward. Offensively the Avs were treading water a year after trading their best young power forward. The return for that forward managed just 40 points between the two of them.
The Avs made some bad trades at various points in their history but in the past, they'd had good trades to balance it out. Now GM Sherman began to pretty up his trade record with some smaller, effective moves (all of which were later undone, but that's another story).
The Avs made some minor, inconsequential trades before acquiring Steve Downie from the Tampa Bay Lightning as part of a three-way trade with Detroit. Kyle Quincey was another steep price to pay, but Downie brought a mix of grit and talent that was worth it.
Six days later, on February 27, the Avs made a bigger move, shipping steady veteran Daniel Winnik away to San Jose, along with underperforming TJ Galiardi, in exchange for Jamie McGinn.
Both McGinn and Downie brought toughness and skill into a forward lineup that needed an infusion of both. While neither could replace Chris Stewart, both were good pickups who seemed to fit in right away.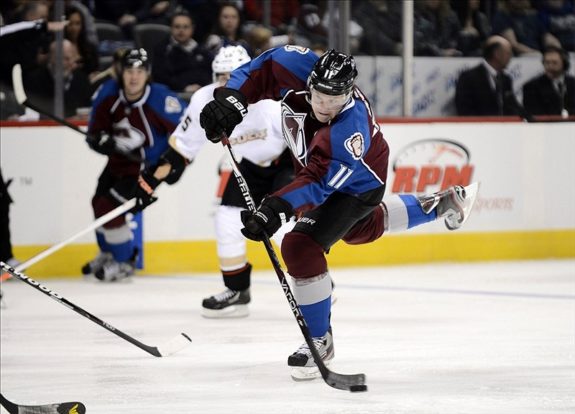 The acquisitions weren't enough to get the Avs into the playoffs, but they were enough to give their long-suffering fans some entertainment down the stretch. The Avs finished seven points out of the playoffs.
Still, with Landeskog playing like a future captain and O'Reilly stepping his game up, the sense for the Avs was that a reinvigorated Matt Duchene (who was coming off a disastrous year) would propel them to the postseason in 2013.
Well, things didn't quite turn out that way.
The 2012 Draft
Avs fans who follow the team's draft record still shake their head at the embarrassment that was the 2012 draft. As bad as 2010 and 2011 had been, they had their saving graces in Landeskog and Pickard. The 2012 draft was a new low.
The Avs trades had left them with only five selections, so that's part of why this draft went so unprecedentedly poorly, but missing as badly as they did on all five selections is still a failure. And they did miss on all five, effectively.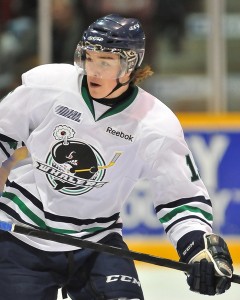 The Avs first pick of the 2012 draft was at 41 overall and it remains one of the most bizarre, difficult to defend choices in team history. We may never know what the scouting staff saw in Mitchell Heard, a double-overager who was barely a point-per-game scorer in the OHL in his 19/20-year-old season and was rated far, far lower.
Ok, let's be completely fair to both Heard, whose high selection was not his own fault, and Greg Sherman. Heard was a known physical player with true sandpaper and he seemed to be developing a scoring touch.
And the 2012 second round was full of misses. Lukas Sutter (39th overall to Winnipeg) and Mike Winther (54th to Dallas) are both done with pro hockey and have most recently played university hockey in Canada.
As fair as I try to be to the young man, however, Heard's career went about as could be predicted by (apparently) anyone but the Avs scouting staff. He never played an NHL game and is a point-per-game player in the ECHL with occasional AHL call-ups.
The Avs other selections are completely off the organization's radar. Troy Bourke is a career AHLer from the looks of it, though he at least is still in the organization.
Micheal Clarke and Colin Smith are both gone, with Smith playing one game for the Avs and scoring well in the AHL. Clarke also briefly played Canadian university hockey and appears done with the pro game.
Smith's one NHL game is, pathetically, the only game any member of the draft class has played for the Avs. But the one that hurts the most and demonstrates the biggest lack of awareness on the Avs part is sixth round pick Joseph Blandisi.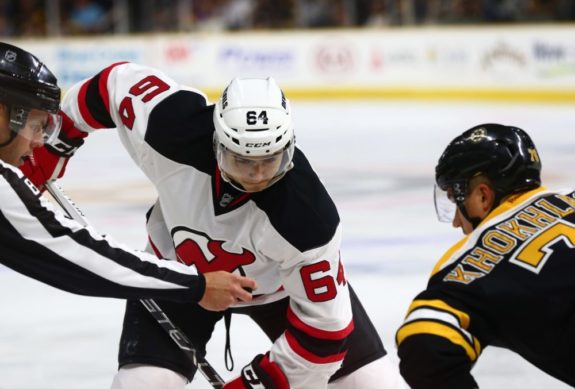 Blandisi struggled through injuries in his OHL career, but post-draft he was a consistent point producer. He seemed the draft's lone saving grace for Colorado. The Avs response to Blandisi's slow but steady rise? To leave him unsigned.
Blandisi took that rejection as well as anyone could have imagined. Not only did he stay healthy in his final OHL season, he lit the league up for 52 goals and 112 points on the Barrie Colts. He signed with the New Jersey Devils and has had some success with them, putting up big numbers in the AHL and earning semi-regular call-ups.
The Avs actually made a good selection in the 2012 draft, given Blandisi's sixth round status, and somehow still managed to botch it. And another draft was utterly wasted.
The 2012 Offseason
Ahead of a looming lockout, the Avs had a busy free agent season in 2012. Up front they made some sound choices again, landing John Tavares's highly sought-after linemate P.A. Parenteau. The hope was the Parenteau would click with Duchene the way he had with Tavares. His first year in Colorado was terrific.
Parenteau was a rare free agent signing who turned out exactly as expected. You could say the same of John Mitchell, who immediately improved the Avs bottom six. Sherman must be given credit for these moves.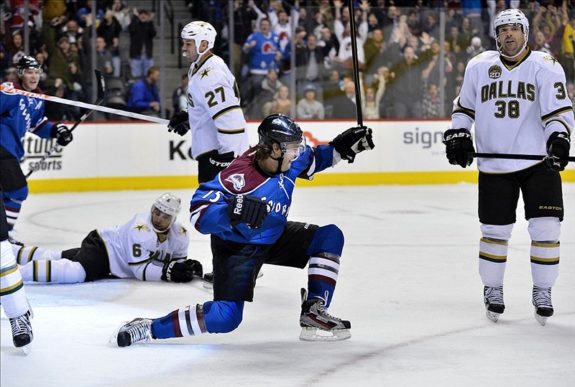 The signing of Greg Zanon was just weird. The Avs needed help on defense (now and always it seems) but Zanon wasn't the kind of help Avs fans had in mind. His career high in points was 15, and he never scored a goal in an Avs uniform. His most notable accomplishment as an Av was his majestic facial hair.
Still, the Avs had reason for optimism headed into 2012-13. Nobody really enjoyed the lockout-filled months that followed, but once the season started the Avs misery continued.
On the next edition of the Odyssey of Idiocy (patent pending), we'll look at a season so horrid it kicked off the Avs second rebuild and the year that really planted the seeds of the Avs current failures.
A long time hockey fan and player from Winnipeg, Manitoba. Play-by-play man with the SJHL's Estevan Bruins. Graduate of Red River College's Creative Communications program with a major in journalism. Former PxP man for the University of Manitoba Bisons. Lover of all things Jets and Avs related and always looking for a good hockey debate.