With the 2023 NHL Trade Deadline just weeks away the Arizona Coyotes are preparing themselves for the possibility of life without their top two defensemen: Jakob Chychrun and Shayne Gostisbehere. With an impending lack of defensive talent in the team's pipeline come March, the Coyotes will be turning to their 2021 second-round pick J.J. Moser to become the team's next franchise defenseman.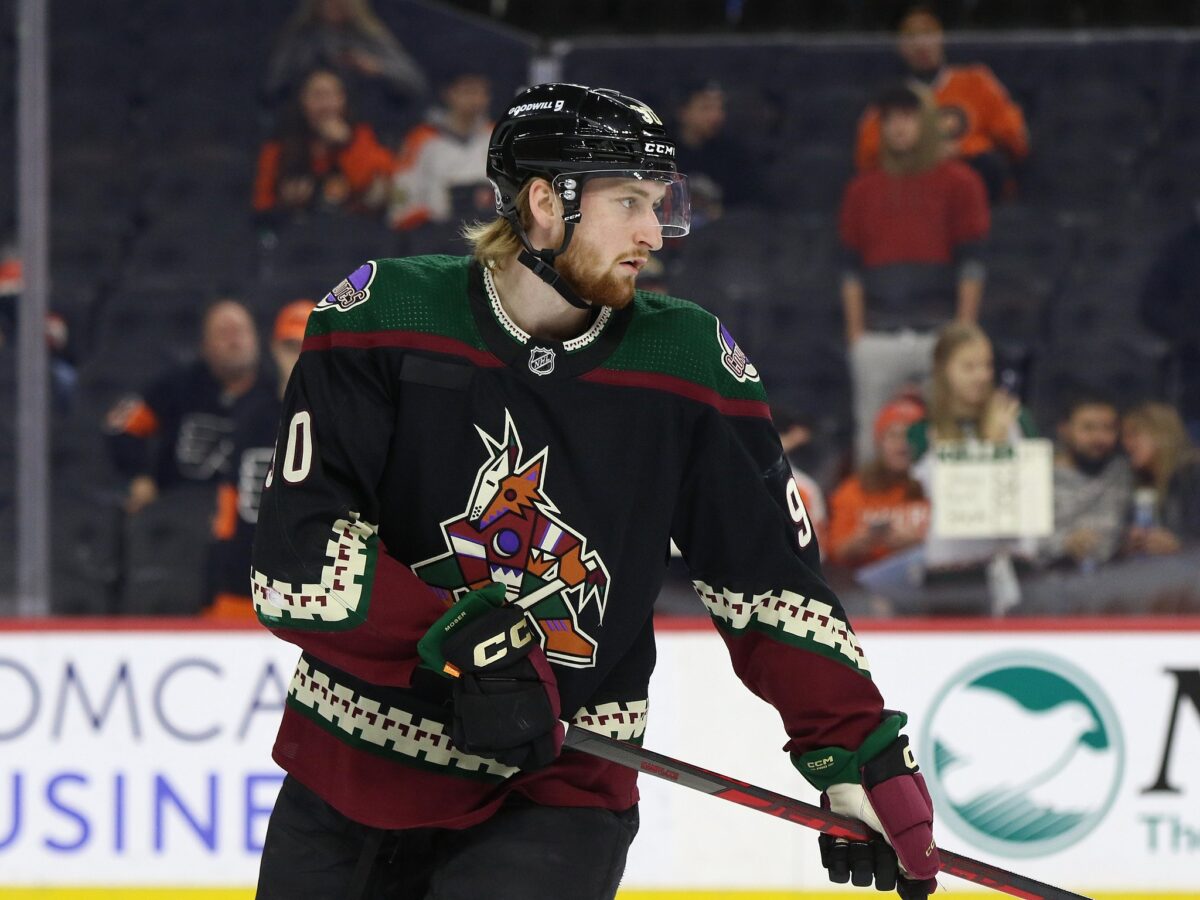 Already logging top-four minutes on a nightly basis for the Coyotes, Moser has the potential to follow in the footsteps of former Coyotes defensive greats. Names such as Teppo Numminen, Keith Yandle, Oliver Ekman-Larsson, and Jakob Chychrun have all at one point in time dawned a Coyotes sweater. All have held the title at one point or another as a franchise guy, and the Swiss defenseman has all the makings to be the next.
Already Playing A Top Four Role
Like the others, Moser has already got a taste of top-pairing minutes, serving as the team's primary defenseman last season, where he registered 18:41 of ice time while adding 15 points in 43 games as a rookie. Being tasked with defending the opposition's top line can be a lot to ask of a rookie, but it didn't seem to be an issue for this one. He blocked 55 shots, and laid the body 32 times, proving early to be a reliable two-way defenseman for the foreseeable future.
Related: Coyotes 2022 Offseason Reviews: J.J. Moser
---
Latest News & Highlights
---
His ability to read the play along with quick decision-making caught the attention of management months before being selected in the second round. His eye-catching abilities didn't stop there either, impressing during the team's development camp and subsequent brief stint at the start of last season with the club's American Hockey League (AHL) affiliate Tucson Roadrunners. He ended up playing just 18 games with the Roadrunners before becoming one of the first few players from the 2021 Draft class to make their NHL debut.
Still A Ways To Go
Despite an impressive start to his short NHL career so far, Moser still has a ways to go before he can join the likes of Chychrun, Ekman-Larsson, Yandle, and Numminen. While he has a solid 18 points in 50 games this season, there are areas of improvement if the Coyotes want to shape and mold their next franchise defenseman. For starters, puck possession is an area of concern when you look at him on paper. With 48 turnovers in 93 career games, maintaining the puck better is perhaps the biggest issue he has to work on.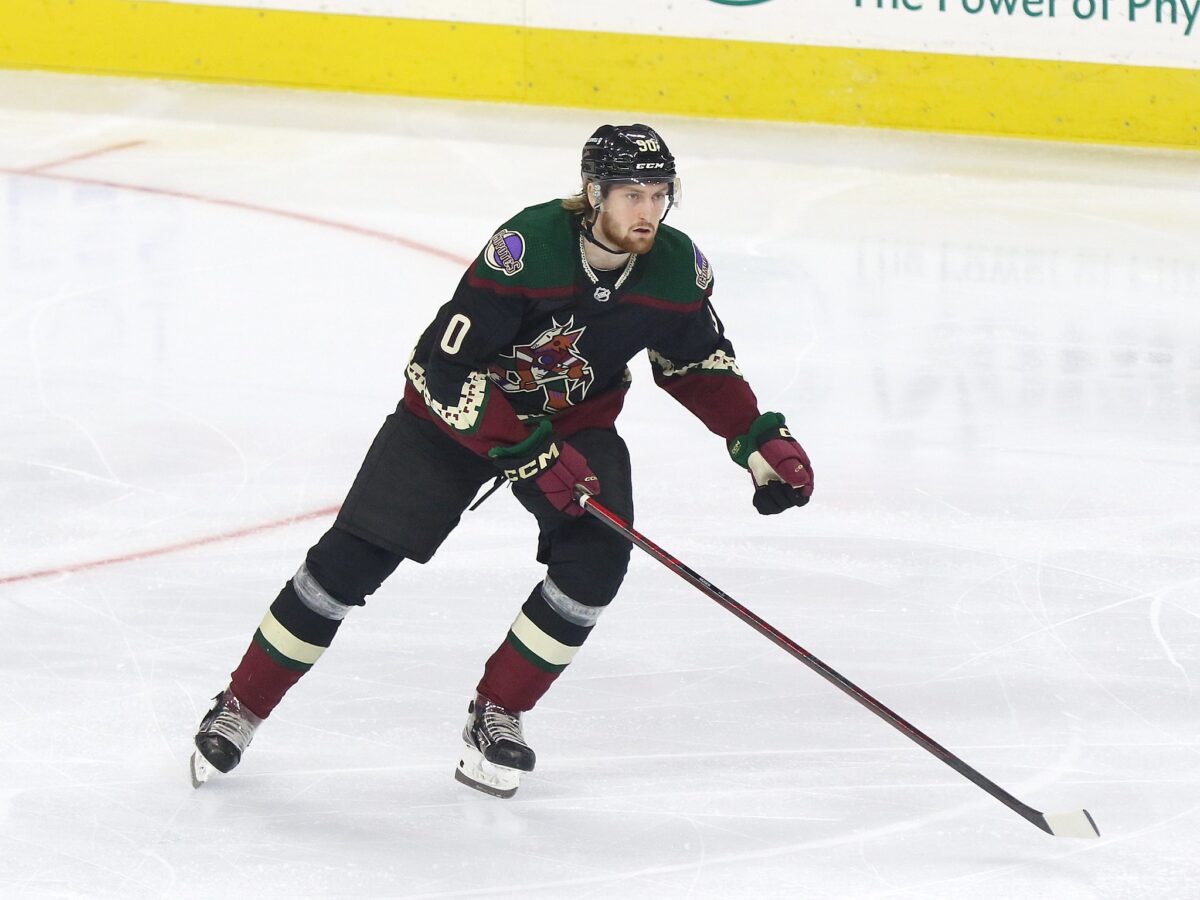 Despite a focus on puck handling, Moser has continued to improve in other areas, such as shot blocking, racking up an impressive 81 blocks so far this season. While the trade deadline has yet to come, the Coyotes need to start bracing themselves for a future without Gostisbehere and Chychrun. Future pieces in the pipeline such as Maveric Lamoureux, Victor Soderstrom, and Artyom Duda still need extra conditioning and look to be a couple of years out from making the roster permanently. This puts pressure on the Swiss 22-year old to develop quicker than expected.
The Future Is Bright With Moser
Regardless of the outcome, the Coyotes have themselves a guy who has all the makings necessary to become a top defenseman not only in the organization but also in the NHL. With some extra patience and tough love the Coyotes have the ability to turn their former second-round pick into one of the next franchise greats. Originally passed over in two straight drafts, the Coyotes took a gamble on the then-21-year-old and he has been a pleasant surprise. His ice time has increased and his role will only grow larger with time. The Chychrun era seems to be fading with every day that passes – but have no fear, the next franchise defenseman is already paving his way to that title.