League MVP award winners tend to elevate their play when their teams need them the most. That's exactly what captain Sidney Crosby is doing for the Pittsburgh Penguins.
Crosby has been good all season. With still 10 games remaining, he's reached the 40-goal mark for just the second time in his illustrious career. He leads the NHL with 41 goals and is a point behind Connor McDavid in the scoring title race. Crosby also leads the NHL with 1.26 points per game.
But this past week without several key players in the lineup, Crosby has been at his very best. As a result, the Penguins are still winning and have a chance to earn the top seed in the Eastern Conference.
Limited Healthy Bodies
It's hard to believe now, but Pittsburgh was one of the healthiest teams in the league at the All-Star break. Sure, goaltender Matt Murray went down twice, three defensemen sustained injuries in December and Crosby himself couldn't begin the season because of a concussion, but it's all relative. That's small potatoes compared to the injury adversity the Penguins have experienced over the last month.
I've never seen a team deal with more injuries than the Pittsburgh Penguins.

— Anna Hennessy (@annaEhennessy) March 17, 2017
In March, Pittsburgh is practically averaging an injury per game. Patric Hornqvist, Matt Cullen, Carl Hagelin, and Ron Hainsey all missed games this month due to some kind of ailment. Hornqvist and Cullen have returned, but Hagelin and Hainsey remain out.
They can be added to Pittsburgh's laundry list of injured players, which already included Kris Letang, Olli Maatta, Trevor Daley and Bryan Rust. On Tuesday, Jake Guentzel suffered a concussion and is unlikely to play Thursday.
Another couple looks at Ristolainen's ejection pic.twitter.com/TdX3HJd4ny

— Pete Blackburn (@PeteBlackburn) March 21, 2017
The only thing really keeping the Penguins afloat is the healthy stars – Crosby and Evgeni Malkin. Well, Pittsburgh threw that out the window on St. Patrick's Day. Last Friday, Sullivan announced Malkin would be scratched because of an upper-body injury he had been dealing with for quite some time.
#Pens Evgeni Malkin on his upper-body injury: "Tough to play tomorrow, probably not. Give it a little bit of time."

— Josh Getzoff (@PensJG) March 18, 2017
He's missed each of the last three games. During that stretch, the Penguins have been without seven regulars each night.
Re-finding Scoring Touch
At the beginning of the month, Crosby created a ton of scoring chances but saw nothing go into the net. He went seven games without a goal from Feb. 28 to March 11.
There was no reason to panic because more than likely it was just a case of his near career-high shooting percentage coming back down to earth. During those seven games, he posted 4.6 shots on goal per night – that's more than one shot per contest higher than his 3.48 average for the entire season. Clearly, it was just a matter of time until Crosby broke out again.
So….Sidney Crosby's mini-slump appears to be over.

— Andrew Chiappazzi (@BCT_AChiappazzi) March 19, 2017
Having said that, though, when Malkin left the lineup, the captain had to have known that scoring chances alone weren't going to cut it. Pittsburgh went 5-2-0 during Crosby's goal drought because Malkin tallied seven goals and 10 points.
Without his fellow superstar in the lineup, Crosby had to begin scoring again. It's safe to say he's answered the call.
y'all mind if i bless your timeline real quick pic.twitter.com/YorxtQ4VPK

— ego (@notmalkinego) March 19, 2017
Without Malkin the last three games, Crosby has recorded six goals and seven points. That includes a hat trick versus Florida on Sunday and perhaps the best highlight-reel goal of his career against Buffalo on Tuesday.
HOW DOES A HUMAN BEING DO THIS? pic.twitter.com/aN1GWI1VZl

— NHL (@NHL) March 22, 2017
Pittsburgh has won all three games behind Crosby's heroics and crept back into second place in the Metropolitan Division. The Penguins sit one point behind the Washington Capitals heading into Thursday's action, which includes a showdown between Washington and the Columbus Blue Jackets. Columbus stands just one point behind Pittsburgh.
Race for the Presidents' Trophy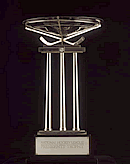 The Penguins clinched their 11th straight postseason bid Tuesday against the Sabres. While in most seasons that would probably allow Pittsburgh a chance to give rest to some players, that's not the case this season. With 10 games remaining, the Penguins have a chance to lock up the second Presidents' Trophy in franchise history.
What that really means to Pittsburgh, though, is home ice throughout the playoffs, which would be a huge advantage. At 29-4-3, the Penguins own the best home record in the NHL. The Capitals possess the second-best home record, so if those two teams were to meet in a playoff series, the higher seed would have an edge.
Earning home ice also means avoiding a brutal matchup in the first round and thus a significantly easier path to the Stanley Cup Final.
If Pittsburgh is to win the Metropolitan Division, Crosby will have to continue to carry them through this tough stretch without Malkin, Letang and many other key players. Without a doubt, Crosby is up to the task.