It's been a common theme over the past few years: the Detroit Red Wings are not getting enough offense from their defensemen. If their defensemen could contribute more to the offensive side of the game, it's possible that Detroit would be in better position for a return to the postseason.
Despite the impressive season put together so far by Mike Green, there is still much to desired from the Red Wings' blueliners. Through their first 38 games, Detroit's defensemen have combined to score ten goals, with only one coming on the power play. By comparison, Columbus' Zach Werenski leads NHL blueliners with 11 goals in 36 games.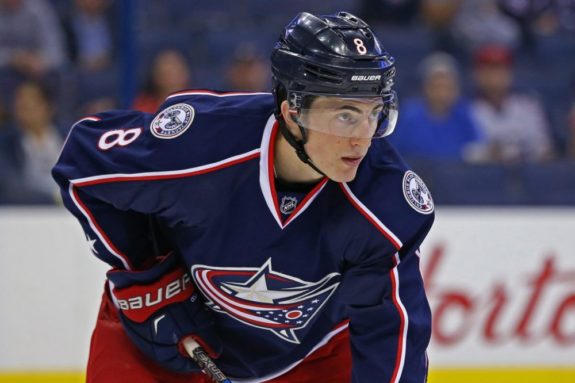 Let that sink in: One defenseman has more goals than Detroit's entire blue line.
This needs to remedied – and quick. Here's why.
Red Wings Rebuild & Mike Green
It's great for the organization that Green has been producing this season. The power play has looked top-notch at times with the veteran defenseman at the helm. Green's production has also improved his trade value, which greatly benefits the Red Wings' goal of rebuilding.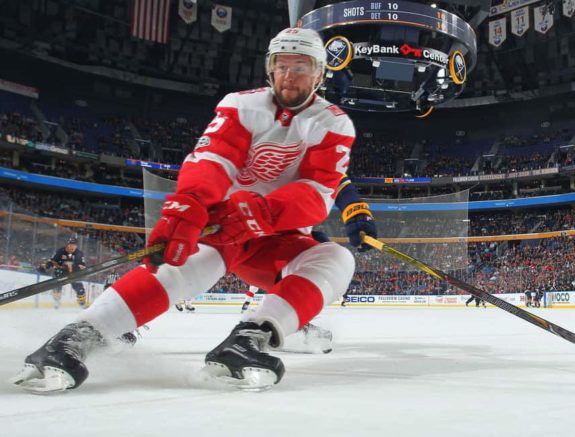 So, when Green is eventually dealt, there will be a major void left in Detroit's blue line. In addition to strong five-on-five offensive numbers, he's built a solid rapport with Martin Frk and Dylan Larkin at the top of the power play umbrella. Without Green, the flow disappears. It's conceivable that Trevor Daley or potential call-up Joe Hicketts steps into that PP2 QB role, but it will take time to regain the chemistry that Green, Larkin, and Frk presently have.
Red Wings Defensemen Here to Stay
Chances are, Green will be the only defenseman dealt this season. Everyone else will be in Hockeytown for the foreseeable future. Niklas Kronwall and Nick Jensen will be unrestricted free agents after the 2018-19 season, Daley and Jonathan Ericsson the next summer, and Danny DeKeyser won't be eligible to hit the open market until the summer of 2022. That said, these defensemen will be on the roster for some time, and Detroit will need some production out of them.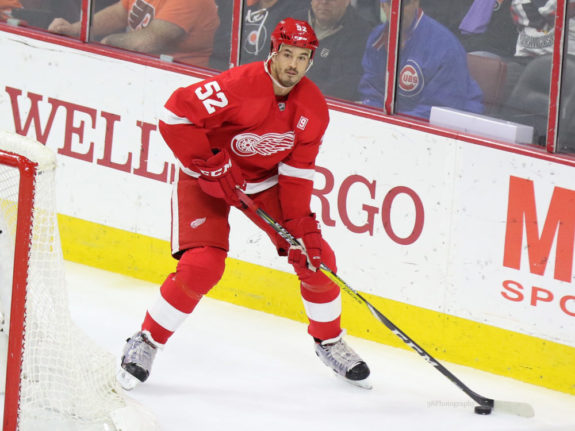 Defensemen not named Mike Green have combined for six goals in 36 games this season. Jeff Blashill and his coaching staff need to address this. Whether it's through adjusting how the Red Wings attack in the offensive zone or emphasizing more shots getting through from the point, something has to change.
The talent is there – Detroit just needs to properly utilize it. Daley and Jensen have the foot speed to join the rush on a consistent basis. Kronwall and DeKeyser have previously shown that they can make a solid first pass and get shots through from the blue line. Ericsson has a cannon of a slap shot when he has the time to let it rip.
Final Word
Clearly, the status quo isn't working. The coaching staff needs to change things up on the back end to maximize the abilities of these defensemen, especially after Green is gone.
Help is on the way, but it's still going to be a few years until top prospects like Hicketts, Filip Hronek, Vili Saarijarvi, and Dennis Cholowski hit their stride at the NHL level. Until then, Detroit needs more from the players they already have on the NHL roster.