Following a highly profitable 2018 NHL Draft, the Detroit Red Wings took another step in their organizational development with a successful start to the free agency period. Ken Holland inked a handful of quality players, both at the NHL and AHL level.
In all, the Red Wings signed three players to NHL deals and another four to supplement the Grand Rapids Griffins. It was quite the haul for Detroit's long-time general manager.
D Mike Green – two years, $5.375-million AAV
LW Thomas Vanek – one year, $3-million AAV
G Jonathan Bernier – three years, $3-million AAV
Forwards Chris Terry (two years) and Wade Megan (one year), defenseman Jake Chelios (one year), and goaltender Harri Sateri (one year) signed on as well.
In this week's edition of The Grind Line, The Hockey Writers' Red Wings coverage team shares their picks for the most impactful Hockeytown free-agent acquisition of this summer. Which addition will pay the largest dividends through the life of their contract?
Tony Wolak: Jonathan Bernier
While Thomas Vanek and Mike Green will provide decent value, the best acquisition, in my opinion, was the move to bring in goaltender Jonathan Bernier.
With Jared Coreau and Petr Mrazek no longer in the organization and Jimmy Howard entering his contract year, there was a clear need to add solid goaltending depth. Bernier fits the bill perfectly.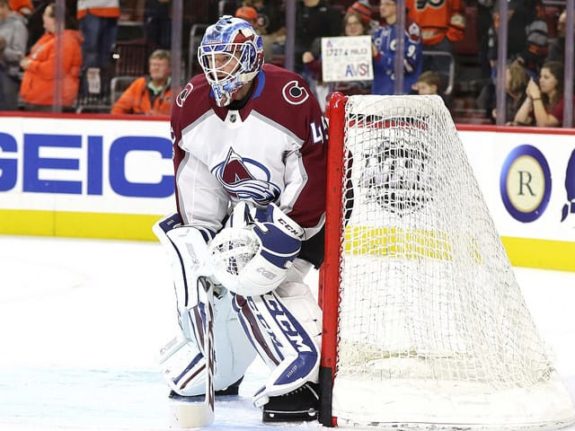 At only 29 years old, Bernier still has a ton of quality hockey in front of him and has plenty of experience playing behind a rebuilding team. While in Toronto and Colorado, the Laval native was a rock in net despite subpar defense. Bernier gave those teams a chance to win every night, which is exactly what the Red Wings need.
There's no sugarcoating it: Detroit's defense was not good the past two seasons. Howard was constantly under siege as the team learned to defend in its own zone. While those kinks are being worked out, Bernier will feed on the increased workload. The netminder plays his best hockey when facing a ton of shots – just look at his Toronto and Colorado stints.
In addition, Bernier has shown the ability to be thrust into an uneasy situation and handle it perfectly. When Anaheim Ducks goalie John Gibson went down with an injury during the 2017 playoffs, Bernier filled in admirably against the high-powered Edmonton Oilers. The same was the case when Colorado took on the top-ranked Nashville Predators this past spring and Bernier was charged with holding the fort.
This coming season, the netminder will be able to split duties with Howard and constantly push Detroit's long-time goalie to be better. With enough rest to go around for the two, the Red Wings will be given quality goaltending each night as the young(ish) team grows.
Jacob Messing: Thomas Vanek
On the surface, signing Thomas Vanek to another one-year deal (see 2016) in Detroit doesn't make a lot of sense. At 34 years old, Vanek doesn't fit the youth movement that Holland reassured was coming at the end of this past season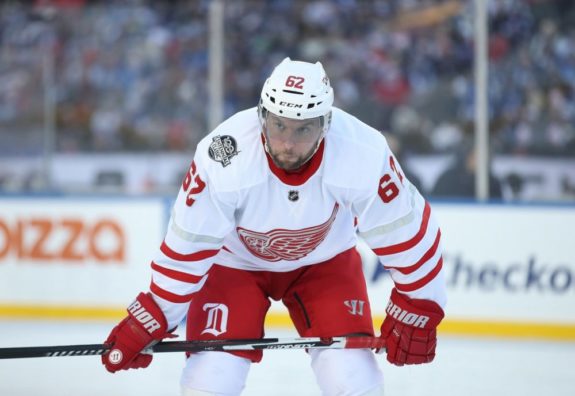 As a forward, he only adds to the logjam up front, as seemingly 15 NHL forwards (that's including Filip Zadina, Michael Rasmussen, and Evgeny Svechnikov) will be vying for 12 nightly spots. None of those 15 should be sitting out purely due to a lack of space – the young players especially need to play.
But Vanek is still a welcome addition to the Red Wings given his past two seasons. As a member of Detroit in 2016-17, he recorded 38 points (15 goals and 23 assists) in 48 games before being dealt at the deadline for a 2017 third-round pick (which became Kasper Kotkansalo) and defenseman Dylan McIlrath, who played a large role in the Grand Rapids Griffins' 2017 Calder Cup Championship.
Last year, Vanek recorded 24 goals and 32 assists for 56 points in 80 games, split between the Vancouver Canucks and Columbus Blue Jackets – good enough for the third-most points among free agent forwards this summer. He fetched the Canucks Jussi Jokinen and prospects Tyler Motte at the past trade deadline as well.
"Ever since I've been there (Detroit), I loved it. It's great. I'm so happy to be back," – Thomas Vanek, after signing a one-year contract.

— Detroit Red Wings (@DetroitRedWings) July 1, 2018
He's proven to be a reliable scorer throughout his career (ignoring his ugly usage in Minnesota) and can still bring goals and power play support to the Red Wings. In the end, they can flip him again for another pick in 2019, where they already hold 10 selections.
Related – The Grind Line: Red Wings 2018 Draft Review
Rachel Anderson: Harri Sateri
Free agency proved to be a busy time for the Red Wings. Signing some familiar names and some not-so-familiar, the Wings are stacking their NHL and AHL lines with veteran experience. While the chatter surrounding Green, Vanek, and Bernier will remain ongoing for a while yet, my focus is on the Red Wings AHL affiliate, the Grand Rapids Griffins.
The Griffins have a host of unrestricted free agents but have already begun reloading for another championship run. Among the four signees, the Wings inked goaltender Harri Sateri of Finland to a one-year deal.
Red Wings goaltending has been a serious concern for a few seasons now. After trading Mrazek for a pick, the Wings were left with Coreau to backup Howard – which did not go as planned. Picking up two goaltenders in the draft along with Bernier and Sateri, the Wings are gearing up for a goaltending overhaul.
Sateri is the most exciting acquisition from this year's free agent market for me. The 28-year-old will be coming into his 10th season as a pro, bringing in veteran experience in the net. Though only five seasons have been in North American leagues, Sateri seems well-adjusted. According to the Red Wings press release, he tallied a 2.78 goals-against average, .907 save percentage and eight shutouts in his 158-game AHL career.
Sateri appears confident and knowledgeable. He has extensive international experience, so he will be familiar with the European playing style as well as the North American style. With the signing of Bernier to a three-year contract, it's likely that Sateri will begin the season in Grand Rapids. With immediate availability of Bernier and potential in Sateri, the crease is now looking to be much more structured for Detroit's future. Starting with the Griffins, development will trickle through to the Wings in time. And with that, so will more competitive goaltending.
Which Detroit Red Wings free agent acquisition will have the biggest impact? Comment with your pick below.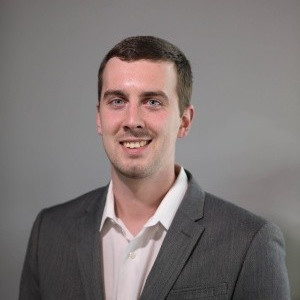 Tony Wolak is based in the Washington D.C. area and covers the Detroit Red Wings for THW. As a former junior and college hockey player, Tony has a unique perspective on Red Wings topics.