The New Jersey Devils have yet to play a game of hockey in the month of February. However, at long last, it looks like they'll finally be returning to the ice on Tuesday to take on the New York Rangers at Madison Square Garden. 
Granted, because it's been so long since the Devils last played, rust might be a factor. This is especially plausible in the cases of MacKenzie Blackwood and Sami Vatanen.
Blackwood hasn't played since Jan. 19 after being placed on the COVID-19 protocol list. He told the media on Monday that he tested positive for the virus and has since almost completely recovered, but suffered a cough and had trouble breathing. It's unclear whether or not the Devils feel as though Blackwood is ready to start against the Rangers, but having the option is nice. If he does get the nod, there's no guarantee that he won't be a little rusty and might need more than one period to get back into the swing of things. 
Vatanen, who was a late signing and served two stints on the COVID-19 protocol list, skated in his first practice on Monday. It also isn't clear if he'll be making his season debut on Tuesday, but Devils fans are excited to see him back in New Jersey. He, too, might be rusty whenever he does re-take the ice.
The Devils will be facing a Rangers team that has played well throughout most of the young season but hasn't gotten the best results. The Devils might look out of practice and might need some time before getting into a groove. However, if they can use their strengths to their advantage and take advantage of the Rangers' weaknesses, they'll return to play with another win.
Devils' Strengths: Keep Scoring, Keep Defending, and Hope for More Good Goaltending
The Devils got off to a very solid start to the season, earning 10 points in nine games, and looked good up and down the ice. If they can do what they've been doing well all season, there's no reason why they shouldn't come out of their first game back with a win. 
First of all, New Jersey's offense has been ignited. 
The team is second in the entire league in goals for percentage (GF%) at 63.55%, behind just the mighty Tampa Bay Lightning. They're also 13th in goals for per 60 minutes (GF/60) with 2.54. They're above average in practically all scoring categories, something refreshing to see after an awful offensive 2019-20 season. 
After a truly disastrous rookie season, Jack Hughes looks like a completely different player and is proving why the Devils made the right decision to draft him first overall. He appears to be a superstar in the making and is a significant reason why the offense has been scoring so highly. Hughes is tied for the team's lead in scoring with Miles Wood, who's been excellent, and rookie defenseman Ty Smith.
Smith is proving to be a very talented offensive-defenseman, who seems to be involved in every goal the Devils score. Centerman Michael McLeod is also off to a fantastic start. All three of his NHL goals have come this season, and he was just heating up before the Devils' season went on pause. If these guys, as well as their teammates, can keep it rolling, the Rangers won't be able to stop that offense.
Although overshadowed by the offense, the Devils' defense has also been quite good. They're first in the league in goals against per 60 minutes (GA/60) at 1.46. They're also towards the top of the league in most defensive categories and get offensive and defensive contributions from their blueliners. 
Blackwood was playing Vezina Trophy-level hockey before coming down with COVID-19, but Scott Wedgewood and Eric Comrie did a fine enough job in his stead. Getting one of the best goalies to start the season back would be nice, but continued strong goaltending from the backups isn't a big ask.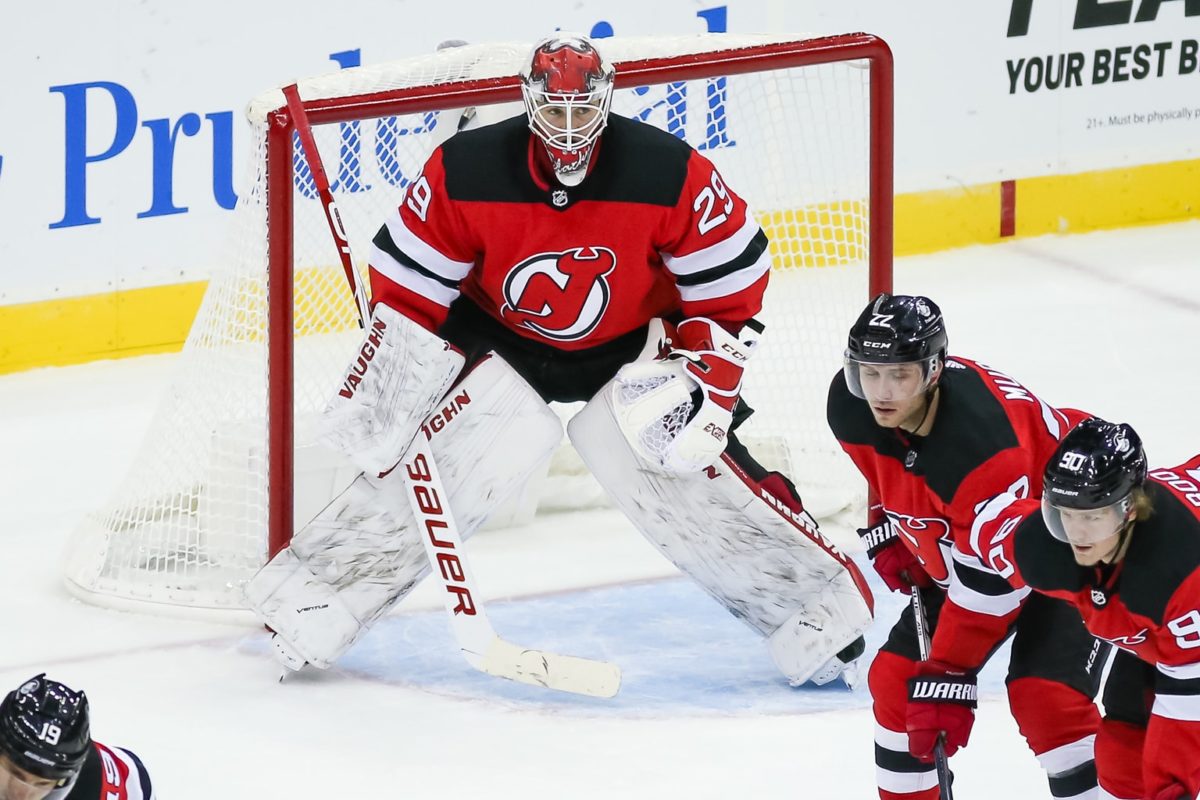 The Devils' most glaring weakness has been special teams, but what they do right in net and at even-strength can get them a win, even after so much time off.
Rangers' Weaknesses: Scoring, Power Play, and Injuries
Last season, the Rangers' greatest strengths were scoring and the power play. In 2021, however, these have become their greatest weaknesses.
The Rangers have been struggling to find the back of the net and are towards the bottom of the league in nearly all offensive categories, the opposite of the Devils. Their star center, Mika Zibanejad, being in the midst of a dreadful scoring drought is a contributing factor. Rookie Alexis Lafrenière has also gotten off to a surprisingly slow start to his NHL career.
As mentioned earlier, the Devils aren't great on special teams, but the Rangers are one of the worst teams in the league on the power play, as well. The Devils have the worst penalty kill in the NHL, but it's not like they'll be going up against a formidable power play. Discipline is key for the Devils.
Additionally, the Rangers have suffered some injuries. Artemi Panarin, New York's best player and one of the best players in the league, is expected to miss his second-straight game. Center Filip Chytil, who was one of the team's best players to start the season, is still recovering from a long-term upper-body injury.
The Rangers also disclosed on Monday that star rookie defenseman, K'Andre Miller, is day-to-day with an upper-body injury. Miller is questionable and hasn't been ruled out, but there's a chance that the Rangers will opt to rest him on Tuesday. That would certainly come to the Devils' advantage. The Rangers' greatest strength this season has been their defense, and Miller is a key reason why. The Devils do have a great offense and should be confident regardless, but an even somewhat-depleted Rangers' defense would benefit them. 
It's also worth noting that the Rangers are on a three-game losing streak. The Devils, who haven't played in what feels like months, are catching New York at a great time.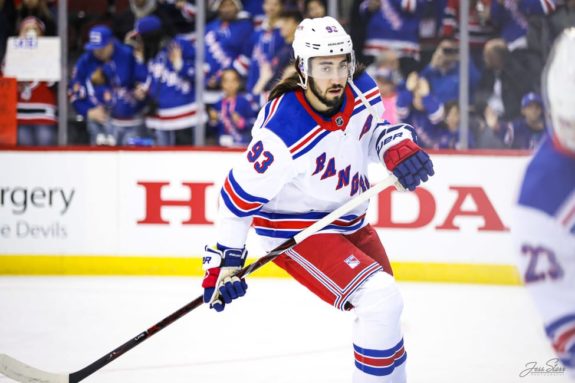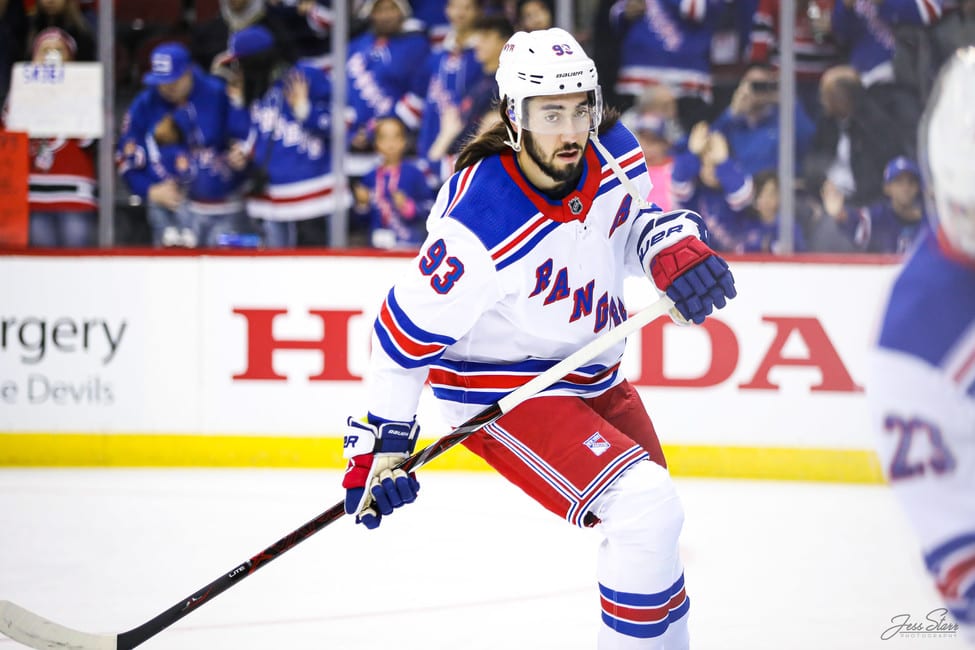 The Devils are 1-0 against the Rangers so far this season and have a serious shot at making it 2-0. Their high-scoring offense, underrated defense, and respectable goaltending, coupled with scoring issues and injuries on the part of the Rangers, should make for a recipe for success for the Devils.
Stats are courtesy of Evolving-Hockey.
---
---
THE Ohio State University Class of 2017. Lead NHL writer for Elite Sports New York. New Jersey Devils Contributor for The Hockey Writers.