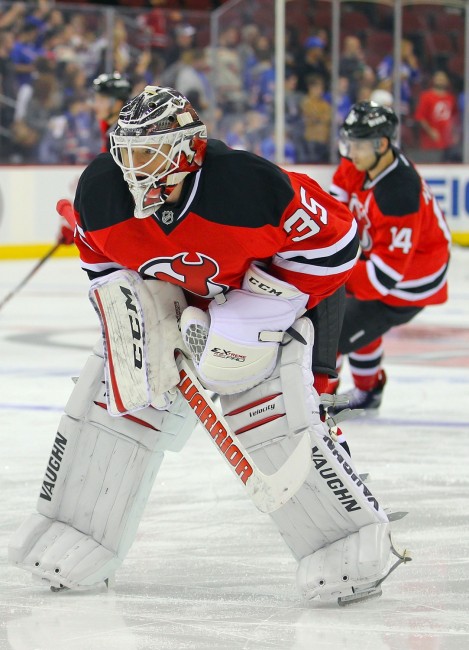 This season has not really gone well for the New Jersey Devils in any way, shape, or form. At 3-7-4 with a ton of distractions and more tumultuous moments in the last two plus years than anyone can count, it is safe to say New Jersey has not had it easy. The problem is it will not get any easier. It has been well documented. There are too many negatives for one post but hey we will try anyway. There are a myriad of issues.
Kovalchuk the first piece of Devils hell
There was an identity synonymous with the New Jersey Devils for the better part of two decades that no one player was at or above the team. The term "interchangeable parts" was used so often from media and fans that it became normal, everyday vernacular in the hockey community. When he was signed, it created an uneasiness in the Devils organization. When he retired, it created a huge void that so far has not been filled. Granted, New Jersey handled itself well with the acquisition of Cory Schneider, along with the signings of Michael Ryder, Jaromir Jagr, and Damien Brunner. Marek Zidlicky was brought back and it seemed all was relatively well.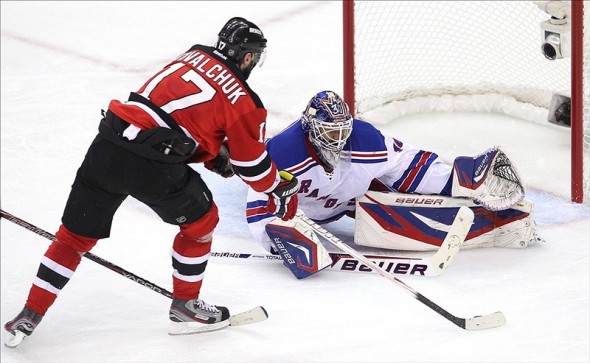 A team does take time to gel but clearly there are other issues afloat. When you get right down to it, the loss of Kovalchuk had to be felt not just from a points standpoint but minutes and role adjustments as well. So far, that transition has been rocky to say the least.
Some Numbers From Devils Hell….
These are not for the faint of heart. Let's do this in style.
Goals For:  26

Goals Against: 42

Leading Scorer: Jaromir Jagr (10)

Most goals: Adam Henrique (4)

Most assists: Marek Zidlicky (8)

Wins: Martin Brodeur (2)

GAA:  Cory Schneider (2.27)

Sv%:  Cory Schneider (.907)

SO:  Cory Schneider (1)
Those are just the first wave of numbers. However, there were even worse numbers and on to the second wave.
Team PDO:  0.961 — 28th

PP %:  18% — 9 for 50

PK %:  82.9% –34 for 41

Faceoff Wins — 43.9%

SHG Differential: +2 (2 GF)
These are mixed but troubling numbers. There is no need to get too advanced but then again, we were kidding. Here is a last set of data. Some of these may cause Devils fans a bit more indigestion.
5 on 5 save %:  .886 — 29th

5 on 5 GF/60:  1.3 — T-Last

5 on 5 Dif:  -1.4  — T-Last

5 on 5 SF/60:  25.1 — 29th

5 on 5 SA/60: 24.0 — 1st
These are just the 5 on 5 even strength numbers and those are truly painful. At least New Jersey does not give up a lot of shots but then again when pucks keep bouncing in off defensemen, does it really matter? They do have a player, in Steve Bernier, who is a -10 already. Literally the Devils are just in a world of hurt and yet despite their 3-7-4 record, New Jersey is a few bounces from being at or slightly above .500. Their very low PDO is an indication of that. However, there is the third and final power shot.
The Devils Cannot Gel….
Bluntly, this is a huge problem. If you read between the tea leaves and this part is hugely speculative, then fans and media will understand. They may disagree strongly but hey it is what it is. There is this shootout competition that decides games where the Devils are a ghastly 0 for 11. That obviously is not the only problem.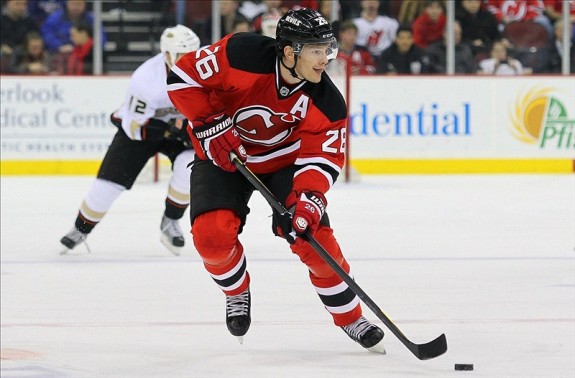 Patrik Elias has either been sick or dealing with nagging injuries. One thing is clear. If he thought playing with David Clarkson was bad last year then apparently teaming up with Jaromir Jagr has not exactly gone to the Devils plan. There was the constant insistence of playing Peter Harrold and Bryce Salvador way too much instead of giving younger players a chance sooner.
The highlight of the season was four power play goals against the Boston Bruins and a 4-0 shutout over the New York Rangers. That's it. Then there has been the Cory Schneider-Martin Brodeur situation. Yes it is a situation because honestly this is not going over well despite what it is being said in the press. There have been vague concessions, strange trips, bizarre goals given up, and then a hypothetical from Brodeur that sent the Devils Army into a frenzy in a bad way.
Martin Brodeur would consider waving no-trade if Devils aren't contenders. http://t.co/1Kz8jyWgWt

— Rich Chere (@Ledger_NJDevils) November 5, 2013
What will happen next? Coach firing? GM firing? Who knows. Only one thing is certain. Expect the unexpected with the New Jersey Devils.
The NHL regular season schedule was released on Friday. Check out our partners at TiqIQ for the best deals on New Jersey Devils tickets for all 2013-14 games.
As always you can follow me on Twitter @ChrisWasselTHW. Let the debate begin and thanks for reading.