The 2020-21 National Hockey League season has arrived and the New Jersey Devils are off to a quality start. Despite going through a lot — Corey Crawford retiring, awaiting Nico Hischier's return from injury and waiting for Jesper Bratt and Sami Vatanen's immigration issues to settle  — the team has put up a 3-1-1 record.
With the exceptional play of goaltender Mackenzie Blackwood in the first three games and strong debuts from the younger players, it looks like New Jersey is going in the right direction. We took a look at these players and just what they have done to contribute to the Devils early success in the shortened season:
Jack Hughes
The 2019 No. 1 pick is now showing just what was expected of him. After what seemed like a slower adjustment to his National Hockey League career, the center has three goals and four assists in five games to start the season.
The explosiveness and speed coming from his play has been nothing but satisfying. He's been making smart, intense passes that are being rewarded with offensive pressure and goals. We could say this is thanks to his off-season training and 14 pounds of muscle he put on in quarantine.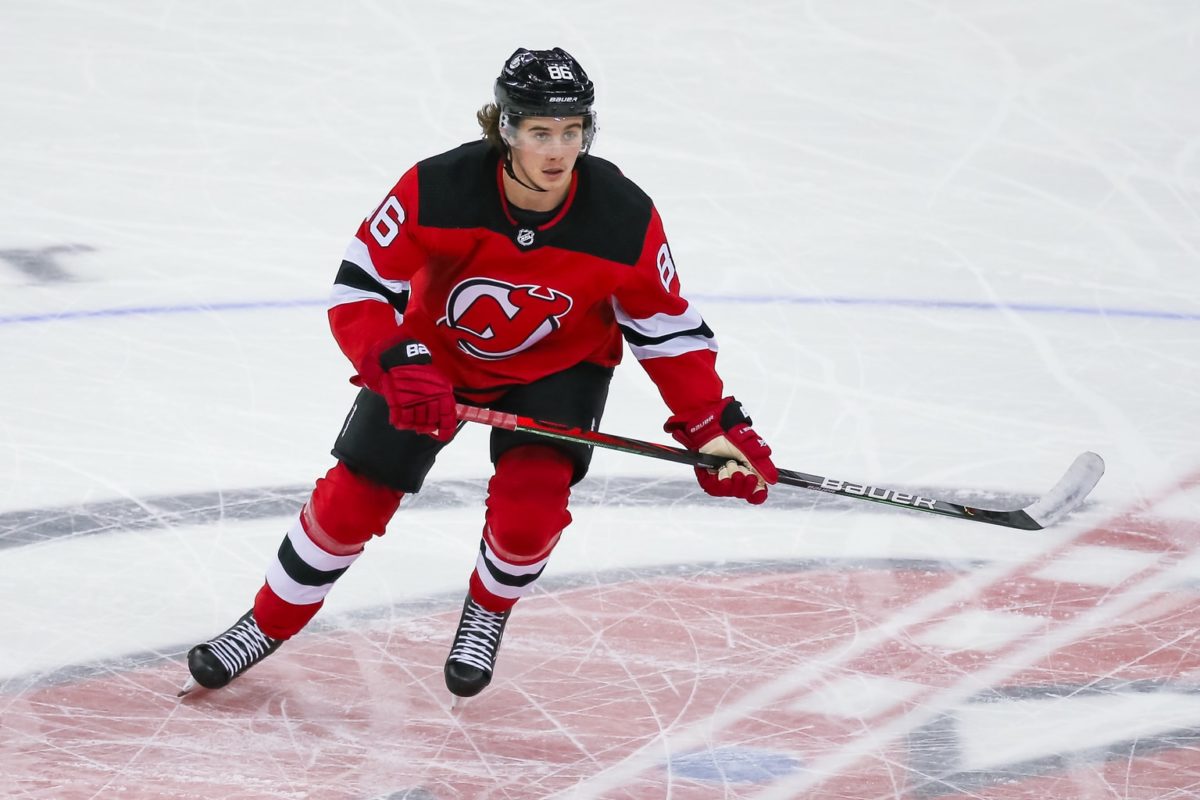 Jack Hughes has most definitely arrived to the league. His most recent points came against the New York Rangers where he scored twice and had an assist for a three-point game, and the New York Islanders, where he racked up another goal. Hughes also piled up three assists against the Boston Bruins between their two games on Jan. 14 and 16. His effort and his play look obviously better – a piece of the puzzle the Devils need to succeed this season. 
Yegor Sharangovich
He has turned some heads in the first few games of his rookie season. The 2018 Devils draft pick from Belarus scored the overtime game-winner in his third NHL game after a sweet pass from Damon Severson. It started with a smart pass off the boards from veteran Kyle Palmieri to Severson, and when he saw Yegor Sharangovich it was over. He already beat the Bruins defense, caught the puck, and put it through Jaroslav Halak's five-hole for New Jersey's first win of the season. You can watch it all unfold yourself below.
This new young forward has shown a lot in just a few games through smart play, and has looked good overall. The 22-year-old assisted one of Hughes' goals against the Rangers on Jan. 19. If he keeps his consistent play up, he is bound to have a great season. It is too early to make conclusions, but Sharangovich looks like he is on the right path for now.
Ty Smith
A fellow 2018 draft pick of Sharangovich — 17th overall by the Devils to be exact — defenseman Ty Smith is making his mark in the league. He's got one goal and five assists in the team's first five games. With that comes a five-game point streak, a feat only accomplished by six other NHL rookie defensemen to start their careers.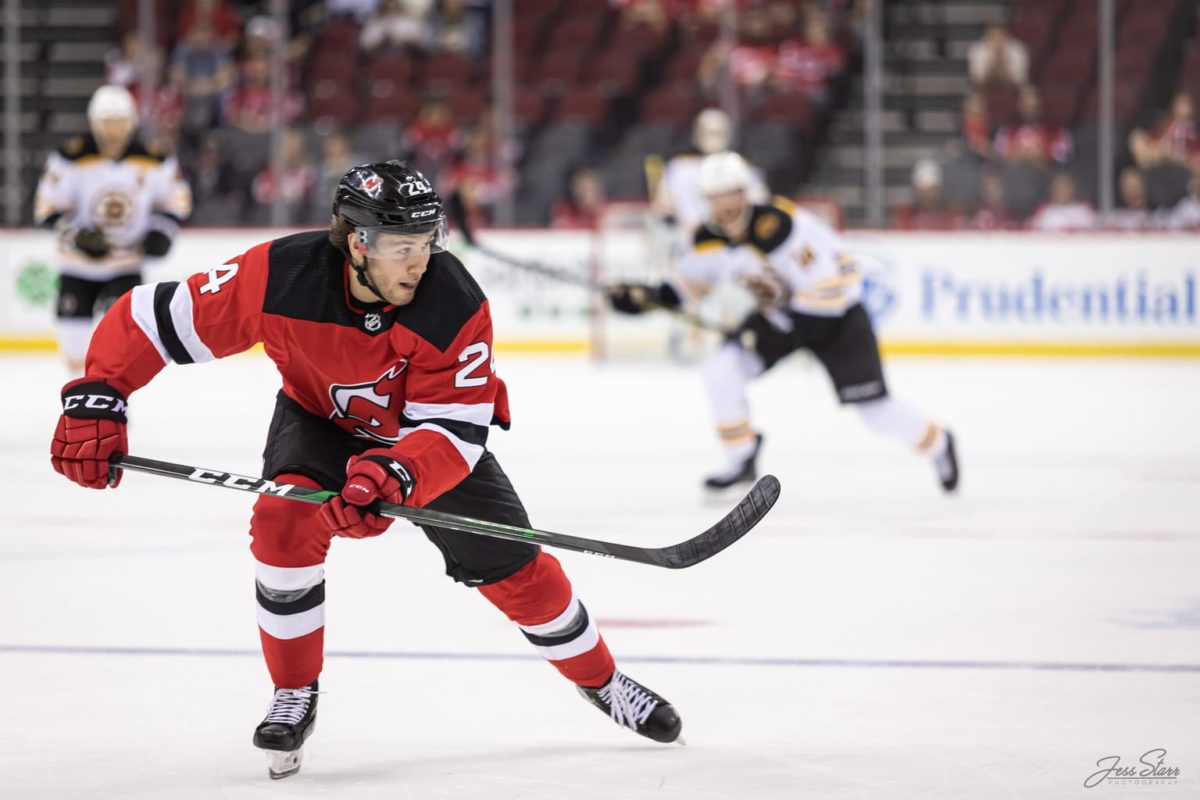 The 20-year-old also scored his first goal in his first NHL game, on a shot from the point that got deflected. He makes good decisions and knows how to get shots through to the net. Smith's smart plays have set up Hughes for a few goals, and he has had at least one assist in each game since his goal. Most recently he assisted both of the Devils' goals against the Islanders on Jan. 24. Smith's got potential as a young defenseman and he is off to a great start.
The Future of New Jersey 
Almost all of the Devils' young guns have played a part in the team's early success, and they continue to add to it as the games go on. More than just these three have contributed when it comes to younger players. Center Michael McLeod's two-way game has flourished under Lindy Ruff's new systems, and so has linemate Nathan Bastian's.
Before Blackwood was placed on the COVID-19 protocol list, you cannot forget about his incredible play that was nothing but beneficial to the team. The combination of all these young guys raking up the points and continuing to be consistent on the ice is looking promising, one that we can all hope continues as the season goes on.
---
---