When the Montreal Canadiens defeated the New Jersey Devils 6-2 on Saturday night, former Hab Michael Cammalleri opened the scoring, bringing back memories of years past and reflections on what could have been.
Over three years since he was dealt to the Calgary Flames, there are still questions abound, namely: "Should the Habs have ever pulled the trigger in the first place?"
The Cammalleri Trade Revisited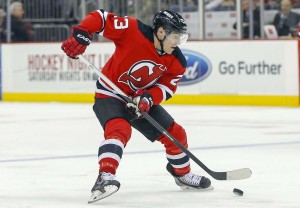 It wasn't so much an acrimonious divorce between the two sides, looking back. It was more of a failed attempt at a veiled annulment, with then-Habs general manager Pierre Gauthier dealing Cammalleri in the middle of a game… in which Cammalleri was playing.
The Habs sent Cammalleri, Calgary's current back-up Karri Ramo, and a fifth-round 2012 draft pick (Ryan Culkin) to the Flames for Rene Bourque, Patrick Holland, and a second-round 2013 draft pick (Zachary Fucale). This after Cammalleri sparked some supposed controversy for saying the following to the media:
"I can't accept that we will display a losing attitude as we're doing this year. We prepare for our games like losers. We play like losers. So it's no wonder why we lose."
So desperate was Gauthier to trade Cammalleri afterwards that he made the deal two days later when the Habs were playing the hated Boston Bruins of all teams. The Habs lost 2-1 and Cammalleri might actually have contributed to a comeback victory in retrospect.
Of course, in the grand scheme of things, even if Montreal had won, it wouldn't have mattered. The Habs finished that 2011-12 season with the worst record in the Eastern Conference at 31-35-16.
Apparently, these days, speaking the truth is enough to get you fired, because, by any definition of the term, "winners" these Habs weren't. And, it's not like Cammalleri was saying anything all that controversial. Anyone blessed with eyesight knew he was right. The issue was whether or not it had to be said.
Had the quote been spun any other way than a disillusioned member of a proud 100-year-old organization unwisely airing its dirty laundry in public, Cammalleri could have escaped not only unscathed, but heralded as a true leader for telling it like it is in an effort to rally the troops.
Obviously that didn't happen… in more ways than one.
The Bourque Stops Here
From the get-go, even if Bourque ended up playing to his capabilities, it was clear the Habs gave up far more than they got in terms of talent.
Cammalleri had put together 80-point seasons in the past (including once before in Calgary) and, at 29 at the time of the trade, was theoretically capable of doing it again. Bourque meanwhile was a two-time 27-goal and 50-point scorer who only had 16 points (13 goals) in 38 games up to that point.
Interestingly, Bourque's 13 goals actually would have equated to a new career-high 28 over a full 82-game season, had he maintained that pace. Of course, the rest of the way that season, he only ended up scoring five goals and three assists with Montreal, thus ushering in the Bourque era with, I want to say "style," but "sloth" is probably more accurate.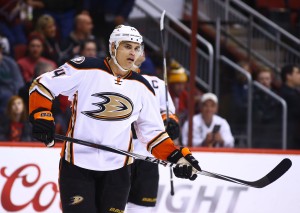 The following lockout-shortened season started off okay enough for Bourque, but was pretty soon derailed by injuries. He finished with a decent, but unimpressive 13 points in 27 games.
Really, the only extended period of time that saw Bourque play well and bring fans out of their seats (excluding those times they got out of their seats to make sure the lackadaisical forward was actually breathing) came during the 2014 playoffs, when he earned eight goals and three assists in 18 games.
Even then, as he proved during the playoffs four years earlier, Cammalleri was more than up to the task of matching and raising Bourque's exploits, having notched 13 goals and six assists in 19 games when the Habs made it to the third round the last time.
Needless to say, the trade was never about improving the team's chances on the ice. And it showed. Bourque never panned out and was dealt to the Anaheim Ducks earlier this season in a contract dump for defenseman Bryan Allen, who is currently playing for the Hamilton Bulldogs in the American Hockey League.
Draft Dis-service?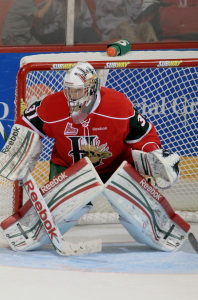 Currently, only that second-round draft pick, Zachary Fucale remains in the organization. Holland was traded to the Winnipeg Jets along with Peter Budaj for Eric Tangradi in a move that was more about creating roster space for back-up Dustin Tokarski to stay with the big club.
So, in the end, three years later, the trade has only helped improve the depth at the one position Montreal is strongest, in net. Depth may never be a bad thing, but, following a stretch, during which Montreal netted 11 goals in six games and lost to the lowly Arizona Coyotes and Buffalo Sabres, it's clearly needed more up front.
Cammalleri, who can play all three forward positions, including right-wing, where Montreal is the weakest, would have come in handy. While Dale Weise notched two goals against the Devils on Saturday night playing with Max Pacioretty, one cannot deny a first line with Cammalleri in his place would look not only better, but pretty good overall.
Of course, keep Cammalleri in that 2011-12 Habs lineup instead of Bourque and, who knows? Maybe Montreal doesn't finish as low in the standings. Maybe they miss out on Alex Galchenyuk, who has become an integral part of the team's offense. Maybe they take relative bust Mikhail Grigorenko instead… or all-star Zemgus Girgensons…. or actual all-star Filip Forsberg? Or defenseman Morgan Rielly?
The only thing that is for certain is that the Cammalleri trade has altered the make-up of this organization in three years far more than anyone probably could have predicted then and possibly considered even now. Was it all worth it?
No Guarantees
For the record, there are no guarantees that, even had Montreal not traded Cammalleri back then, he'd still be a Hab right now. He could have been traded at another point, or, more realistically, left to another team on his own when be became an unrestricted free agent at the end of last season.
Having seen him excel over stretches with both the Flames and Devils wearing red and white jerseys, one can't help but wonder if there isn't a little blue missing in his life—or blues more accurately? Would he have even been happy enough to stay?
Considering the drastic turnaround that occurred the following season, with the Montreal going from last place in the East to first in the division so soon, he quite possibly would have been. But, all the same, it is undeniable that the turnaround took place without him in the lineup and that three years later Montreal is doing pretty okay.
Montreal may be a better team with Cammalleri were he reinserted into the lineup today, but taking back the entire trade? If there were such a thing as time travel? Looking at the standings right now, why would anyone want to mess with a good thing? Wins and losses don't lie and they say the trade was for the best.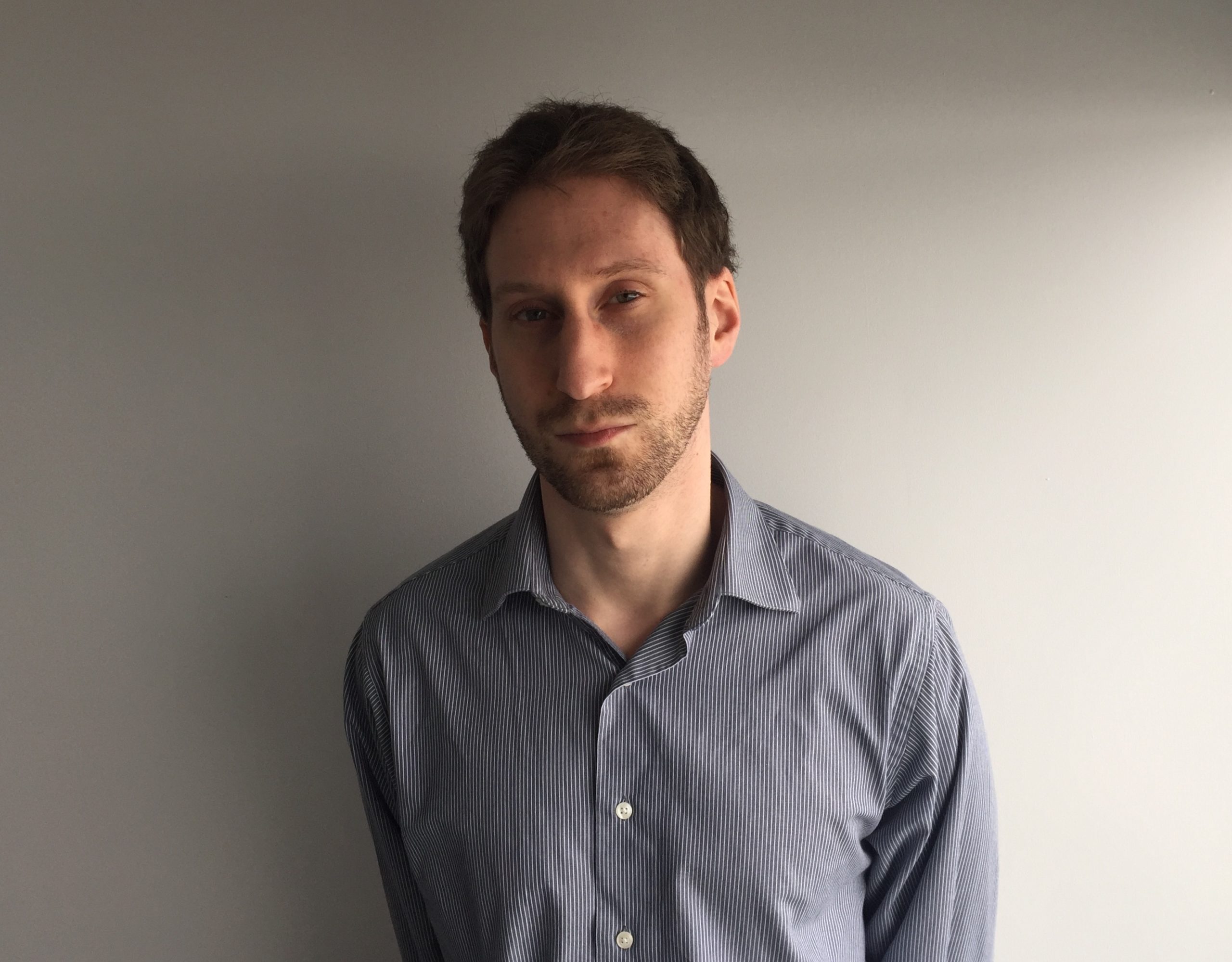 After 10 years of writing hockey, Ryan decided it was as good a time as any to actually join The Hockey Writers for the 2014-15 season. Having appeared as a guest on such programs as CBC Radio One's Daybreak, Ryan has also written for the Montreal Gazette and Bleacher Report and worked for the NHL itself and his hometown Montreal Canadiens. He currently writes about all things Habs for THW, with it being a career highlight for him to have covered the 2021 Stanley Cup Final as a credentialed member of the press.