For the third straight Stanley Cup Playoffs,
Doc Emrick Playoff Bingo is back!
Whether you're a fan or not, you can't help but notice Mike "Doc" Emrick's unique style of calling a hockey game. Widely regarded as the premier hockey play-by-play announcer in the game today, Doc brings colorful expressions, an anthology of stories, and a diverse, descriptive vocabulary to each game.
It's this extensive vocabulary that lets us play along at home.
We've compiled our favorite "Doc-isms" into Doc Emrick Bingo. Print out your copies and play along at home. Pick your own prizes, to be awarded at your discretion.
Oh, and if Pierre McGuire gets hit in the head with anything, everyone wins
Print out your cards below for tonight's game!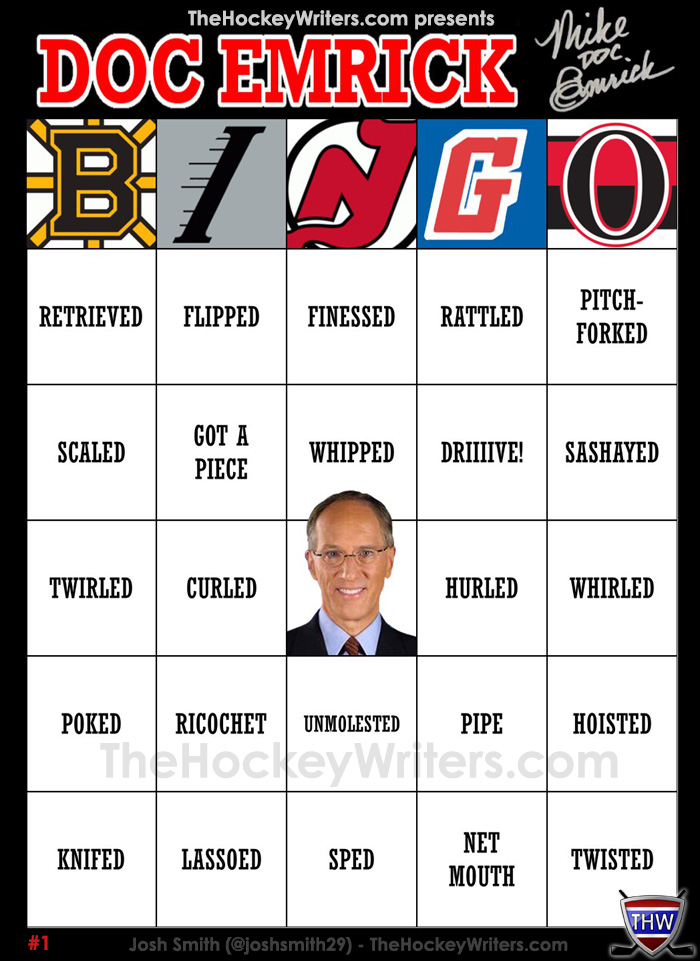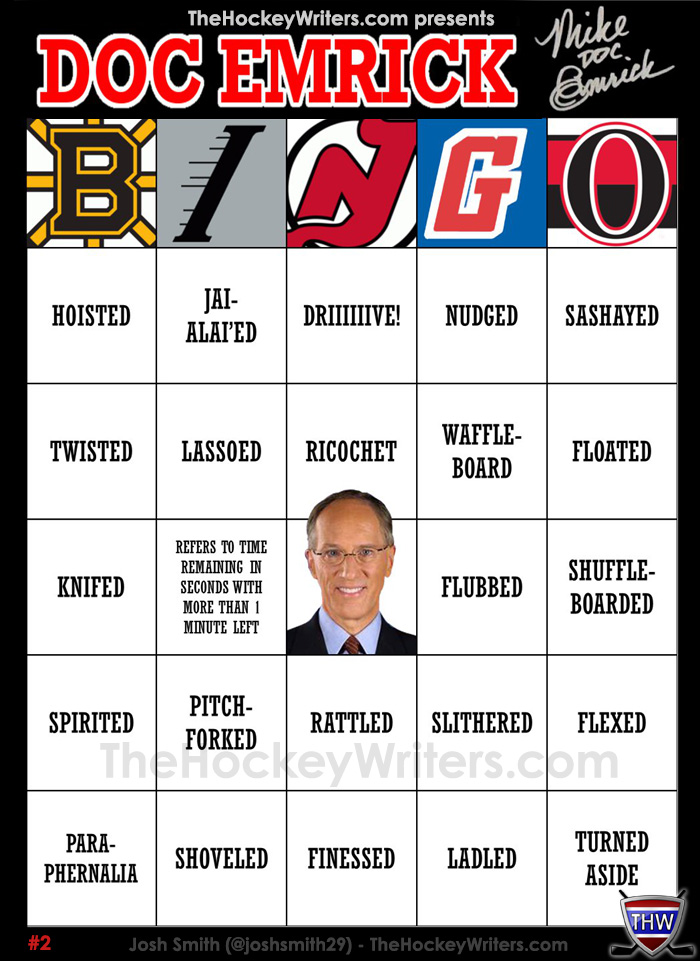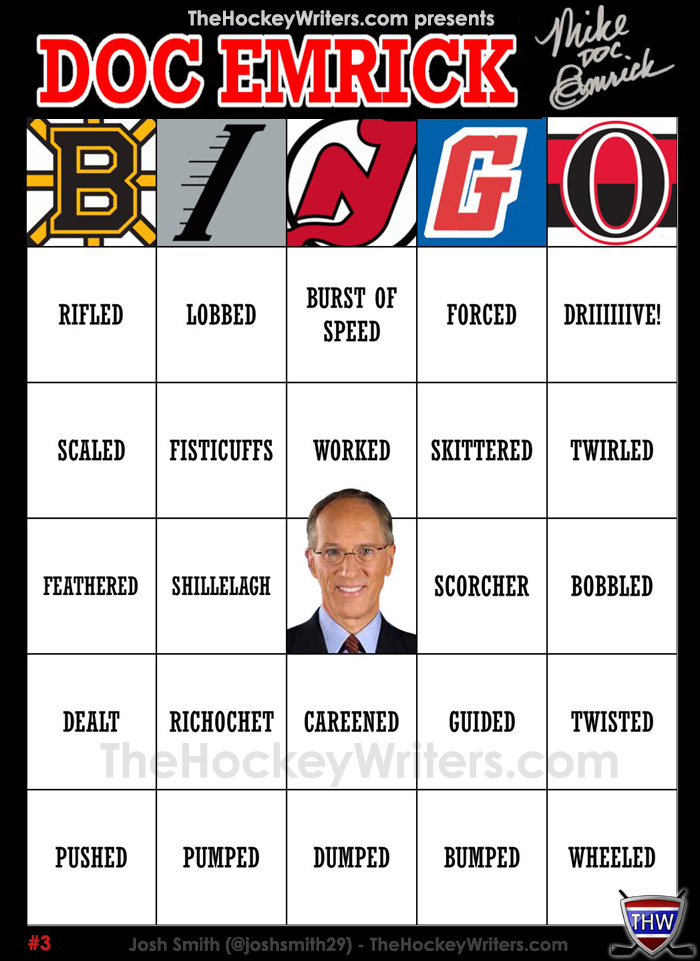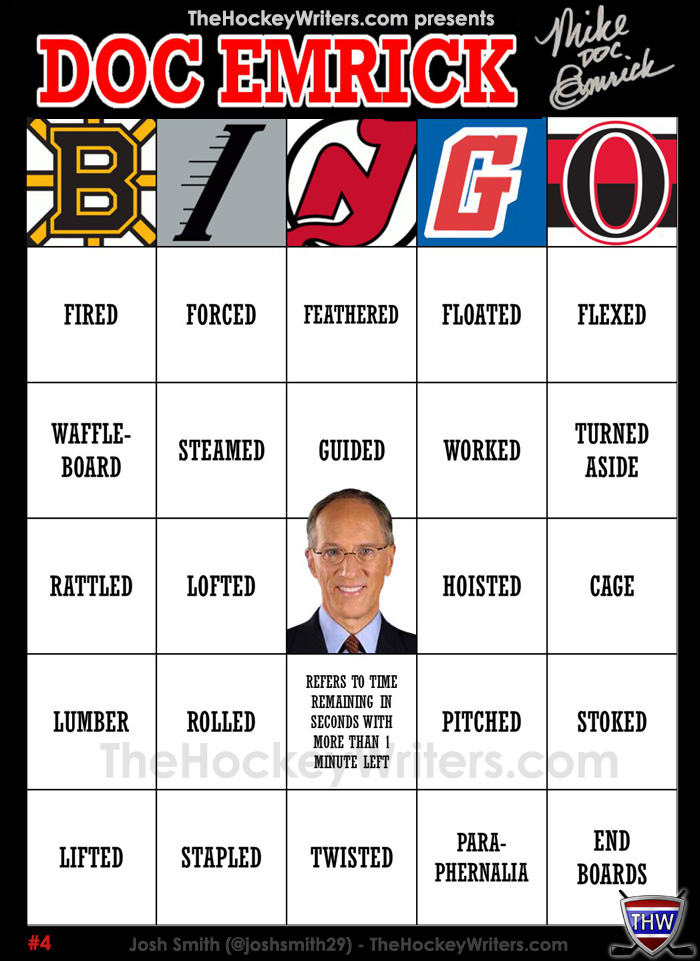 Josh is a life-long hockey fan. He grew up as a fan of the New York Rangers, but thanks to their general mismanagement and years of mediocrity, has developed a great appreciation for every team across the league.
He's been writing about hockey on various sites since 1995. In addition to his work at The Hockey Writers, he also keeps tabs on the referees over at ScoutingTheRefs.com.