At the beginning of last season, the Calgary Flames invested heavily in Dougie Hamilton by sending a first and two second round draft picks to the Boston Bruins. Hoping the young d-man would turn into a stud for years to come, the Flames also invested money by signing the RFA to a 6 year, $34.5 million deal.
Hamilton's first season started slow and had fans feeling anxious about what type of player the team had invested its resources. By the end of the year, however, Hamilton had turned it around, finishing as one of the Flames' best offensive defensemen. Despite the poor start, Hamilton's 12 goals and 31 assists were good enough to finish second and third respectively among Calgary's d-core.
Ten games into the 2016-17 season, Hamilton has avoided last season's slow start and burst out of the gates firing on all cylinders.
The Basics
Hamilton has been very impressive based on his "hockey card stat line." He is already showing signs of continuing the high level of play with which he finished last year. Racking up two goals and four assists in the first ten games, Hamilton has also maintained a plus/minus stat of +1. At the same mark last year, the big defenseman had only mustered two points and turned in an abysmal -10. He has also been more physical, putting up 13 hits in comparison to last year's 10, and putting more pucks on net, recording 28 shots as opposed to 21, accomplishing it in less time on the ice (189 minutes versus 205 last year).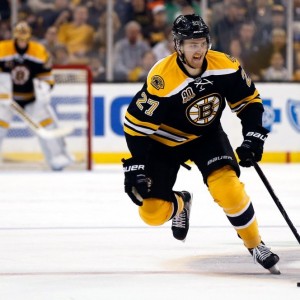 Extrapolating on Hamilton's increased point totals, the underlying numbers show that they are sustainable. Per hockey-reference.com, the Flames have put forth a shooting percentage of 8.4% and team save percentage of 92% with Hamilton on the ice,  resulting in a PDO of 100.4. With the league average sitting at a PDO of 100, very little regression, if any, should occur. In layman's terms, when on the ice Hamilton isn't experiencing high levels of good or bad luck in goals scored for or against, and therefore we shouldn't see his numbers deviate much.
Granted ten games is a small sample size, but Hamilton is also projecting to have a better takeaway-to-giveaway ratio as well. With 7 giveaways and 3 takeaways to date, those numbers would extrapolate to 57.4 giveaways and 24.6 takeaways. Both numbers are significant improvements on last year where he registered 63 giveaways and only 15 takeaways. By all accounts, Hamilton has come out producing at a much higher level than he did last year and has done so with less opportunity.
Possession
Hamilton has also seen an improvement in his possession numbers through the ten games to start the season, despite being used more defensively. Up to now, he has maintained a 50.9 CF%. Simply put, when Hamilton is on the ice, the Calgary Flames are controlling the puck slightly more often than the opposing team. These numbers have improved in spite of a significant swing in his zone percentage starts. Last year, he split his zone starts almost exactly down the middle, with 50.1% in the defensive end (dZS%). In the first ten games this year, head coach Glen Gulutzan has inflated those starts by almost a full 10% to 58.9 dZS%.
In addition to inflating his own underlying stats, he has also had a significantly positive effect on his linemates. Posting a 49 CF% without Hamilton, the rest of the Flames see a jump to 52 CF% when playing with him. Despite only a 3% increase, the defensman's presence is proving to be the difference between the Calgary Flames having the puck more often than their opposition.
Whether considering basic statistics or underlying possession stats, Hamilton has been very impressive to start the season. The 23-year-old has generated more points, has driven possession, and has not shown any signs of regressing. In addition to all of that, he has lifted his teammates' play. If Hamilton continues to play at this high level, he may end up being the Flames' best defenseman sooner than everyone thinks.