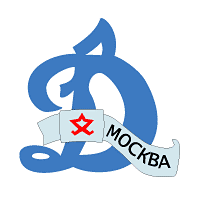 Twelve games, ten wins. The two losses were both in overtime to Torpedo in mid-March. Playing nearly the minimum amount of games this far into the KHL postseason, Dynamo Moscow is playing like a team on a mission after failing to advance past the playoff's first round the past two seasons.
Dynamo's near flawless run to the Western Conference Finals has not been accomplished by severely outplaying its opponents, rather a grind-it-out style of play. None of Dynamo's ten wins have been by more than two goals, with six of the wins by a single goal. The old saying, 'defense wins championships' might hold true for Dynamo as they have surrendered four goals just twice in those eleven games.
There is another saying that goes, 'it is better to be lucky than good' or 'real men make their own luck'. Either way, every championship team has to be at least a little bit lucky, whether it is the juicy rebound, the opponent's shot off the post, the missed penalty call in your favor. Every team has to generate luck at some point throughout the season and playoffs. In their Conference Finals series with SKA St. Petersburg, Dynamo has been the beneficiary of a few soft goals and lucky bounces. In Game One of the series, Marek Kvapil scored a goal SKA's Jakub Stepanek wishes he could have back. The goal sparked a furious third period comeback which saw Dynamo erase a three goal deficit en route to a 5-4 overtime win. In Game Two, Kvapil again scored a soft goal, this time beating Ilya Ezhov.
Whether it is luck, hard work or a combination of both, there is no denying Dynamo Moscow as it returns home for Game Three with a 2-0 lead in its Conference Final series.