Pardon Ed Snider for wanting a competitive team sooner rather than later. The 82-year-old founder and owner of the Philadelphia Flyers isn't used to down seasons, nor is he fond of them. But are Snider's newly mentioned expectations for the Flyers a bit of a reach, or is he actually onto something?
Closer than You Think?
The Flyers will enter the this year's offseason with plenty to think about. The takeaways from their second missed post-season in three years are plenty, as a number of changes are likely in store for the organization. One thing certain to stay intact is Ed Snider's desire to not only win, but do so in a more timely manner.
After winning back-to-back Stanley Cups in 1974 and 1975, the chairman of Comcast Spectacor will have gone 40 years without a championship, a milestone that grows in befuddlement with each passing year. But even with a new GM with a long-term goal in place in Ron Hextall, Snider's competitive nature nullifies the acceptance of patience past next season.
There's obviously some retooling that needs to happen for the Flyers to get back to being a playoff contender and even more if they want to enter the conversation as a Stanley Cup threat. But Snider has zero patience for a rebuild of any kind and doesn't feel like the club needs to be patient to build a winner. — Chris Peters, CBS Sports
Both Snider, and his critics who disagree with his sentiment, actually stand on certain validities. Philly's disastrous 9-20-10 road record is indicative of what many predicted the Flyers would do this season. But with playoff hopes running all the way past this year's trade deadline, the owner certainly isn't living in a utopia that's painted orange and black.
"It's not like we don't have pieces," Snider recently said. "Now the question is, do we want those pieces to just die on the vine? And go for a long-range plan? And eventually they're gone? Who's going to replace them?
"So there's a question of potential trades, free-agent signings, draft picks surprising you. I don't like to give the impression that, 'Hey, we aren't going to win.' It's Ron's job to analyze why. Why did this same team that made the playoffs fall?
"These are the same guys, minus [Scott] Hartnell, who made the playoffs last year. Who did extremely well."
If only the Flyers could play all 82 games at home and load up on playoff-bound opponents, they'd have been just fine this season ;).

— Bill Meltzer (@billmeltzer) March 26, 2015
With everything considered, comparing last season to the current derailment may be a touch misleading. After all, his team rallied around Craig Berube's new voice in the dressing room after Peter Laviolette was fired early on, while Vinny Lecavalier and Brayden Schenn were two of Philly's seven 20-goal scorers.
Through 75 games this year, the Flyers tout three 20-goal scorers, with three of last season's 20-goal scorers owning single digit scores, or are no longer with the team (Scott Hartnell). Chris VandeVelde has scored two more goals than Lecavalier and Matt Read, while captain Claude Giroux currently sits 18 points back of his total production from a season ago.
Still, the Flyers hung around the playoff picture through the early goings of March. Although egregiously inconsistent all season, Berube's squad overcame a multitude of obstacles, creeping as close as two points out of the final Wild Card spot after Feb. 22's 3-2 win over the Washington Capitals.
The Flyers did all this, of course, without cornerstone contributions from a year ago. Berube has gone back and forth between Brayden Schenn and Michael Raffl on the top line to replace Hartnell's 52 points, with Schenn struggling to find chemistry with linemates Claude Giroux and Jakub Voracek.
Raffl, on the other hand, has displayed competence on the top line, with 18 of his 19 goals to this point scored while skating with the team's leading scorers. But a lower-body injury and an illness has kept the Austrian skater out of 15 games.
Other factors that benefitted last year's team include the presence of defenseman Kimmo Timonen, along with a clean slate of overall health (six skaters appearing in all 82 games). Timonen was one of many Flyers this season who were affected by the injury bug, as there are only five players on the roster who have dressed and played in all 75 games this season.
Seventeen different Flyers players have been injured this season, not including Chris Pronger.

— wayne fish (@waynefish1) March 26, 2015
"Look at Chicago or L.A. and Pittsburgh," said Hextall, who traded Timonen to Chicago upon being cleared to return to action from a series of blood clots. "It was built from the bottom. It took a long time. We're not them. We're not starting from the ground floor.
"In a perfect world, you want to draft and develop your own players. You want the bulk of your players to be so-called 'homegrown.'"
Ed Snider knows the Flyers aren't starting in the basement, as the duo of Giroux and Voracek have combined for 142 points. He no longer worries about the goaltending position, which has tormented him since his current GM left the pipes, as Steve Mason's .926 save percentage indicates.
Everyone knows the core is primarily in place. But what stands to test Hextall is a combination of an owner who wants to win now, and the current state of the Flyers' salary cap.
Ed Snider's Patience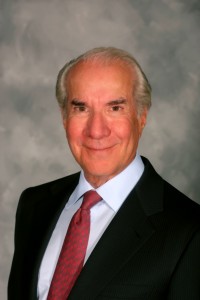 Much of Philly's reputation predicated on anxiousness can be attributed to their owner. That can be both good, and bad, depending on the situation.
Snider's zeal for fielding a winner was exhibited in past moves such as, sending valuable draft picks, along with Luca Sbisa to Anaheim for Chris Pronger. That style was further enforced in the acquisitions of Ilya Bryzgalov and Luke Schenn. And while Snider's "win now" mentality was carried out by former GM Paul Holmgren, the former owner of the city's 76ers basketball franchise has been chasing a closing window for much of the team's existence.
Such are the highs and lows of hockey in Philadelphia, where Snider has owned the Flyers ever since they entered the league in 1967.

And despite the club's new GM, Ron Hextall, having come into the job preaching the importance of youth and draft picks while saying things like, "Sometimes you just have to wait for things to come to fruition," the owner has no interest in lowering short-term expectations. Not with the likes of Claude Giroux, Jakub Voracek, Wayne Simmonds, and Steve Mason under contract. — Jason Brough, Pro Hockey Talk
Whether or not the Flyers overachieved to make the playoffs last season, the pieces in place should be considered more proficient than just above average. With Giroux smack dab in the middle of his prime, and Voracek approaching his, it's not unrealistic to anticipate playoff berths at the very least.
"You don't say when you've got Giroux, and you've got Voracek, and you've got Mason and you've got the kind of pieces like Simmonds that we have, that, 'Hey, you've got to be patient, we might make the playoffs in 2 or 3 years,'" added Snider. "[Bleep] that."
"We've got to make sure our message gets through properly. Patience is great with the kids. But patience isn't great with the team we have on the ice."
Yes, the roadblocks throughout the lineup have closed off hopes of getting in the playoffs this year, halting the mantra of "anything can happen in the playoffs." That's no thanks, of course, to the massive contracts to a handful of players who have failed to carry the weight of their cap hits.
Vinny Lecavalier ($4.5 million) – 7 goals, 11 assists.
R.J. Umberger ($4.6 million) – 9 goals, 6 assists.
Matt Read ($3.625 million) – 7 goals, 22 assists.
Andrew MacDonald ($5 million) – 49.02 percent SAT percentage.
Nicklas Grossmann ($3.5 million) – 46.44 percent SAT percentage.
With loose ends yet to be tied up in re-signing Michael Del Zotto, and deciding on the futures of Ryan White and Chris VandeVelde, Hextall will enter the offseason in between a rock and hard place. But that doesn't mean he's not up to the challenge.
Hextall said #Flyers got by using Timonen's $2M salary cap hit as LTIR space for call-ups. They got by one day with just $48,000 to spare.

— Frank Seravalli (@frank_seravalli) March 3, 2015
"I agree with him [Snider] 100 percent," said Hextall. "We are going to remain patient when it comes to drafting and developing young players and keeping as many of our picks as possible. We are also trying to get better every day whether it's trades or if we get in the free agent market.
"I have no idea right now whether we will or not, but if we can do it, we will. The one thing that is not going to change is we are going to try to win as much as we can. That's what pro sports is all about. Without giving away the young players or draft picks.
"We are on the same page. He's been great. He has supported me 100 percent. Holmgren has supported 100 percent. We are all thinking the same way and going the same direction."
Who knows what next season will bring personnel-wise. It's likely Berube will be replaced behind the bench, while Hextall will explore his options in shedding weight from the cap. The Flyers have circumvented those same challenges in the past with their pair of compliance buyouts, along with finding bargains in the overseas market (see Pierre-Edouard Bellemare and Michael Raffl).
So I'm OK with 2/3rds of a Flyers fourth line with Bellemare & White next season. Up in the air on VandeVelde, though.

— Anthony Mingioni (@AnthonyMingioni) March 26, 2015
A lot is yet to be determined. But to count Philadelphia out of contention next season based solely off of the current situation is highly pessimistic. Given the right sequence of events in just this offseason alone, the Flyers can, in fact, prove Ed Snider right.
Andy is a contributor for The Hockey Writers, covering the Philadelphia Flyers. He holds a Bachelor's Degree in Communications from Walsh University. He enjoys spending time with his family, golfing, and reading. He is married with a daughter. You can follow Andy on Twitter @ADudones.