The Edmonton Oilers signed Kris Russell to a one-year extension on Wednesday. The deal, most likely done to qualify the requirements set forth for NHL expansion, gives the Oilers a defenseman to leave exposed in the draft that features the Seattle Kraken joining the NHL as its 32nd franchise.
At first glance, what the Russell deal does is offer protection for fellow blueliner Caleb Jones. But, looking at the expansion draft more closely and examining how the Oilers may be affected in a wider-angle view, there are still plenty of questions yet to be answered.
Could Oscar Klefbom Be Exempt from Expansion?
There's been some discussion on social media since the Russell deal was inked. It's been talk centered less around Russell and more around Oscar Klefbom and his injury concerns heading into next season.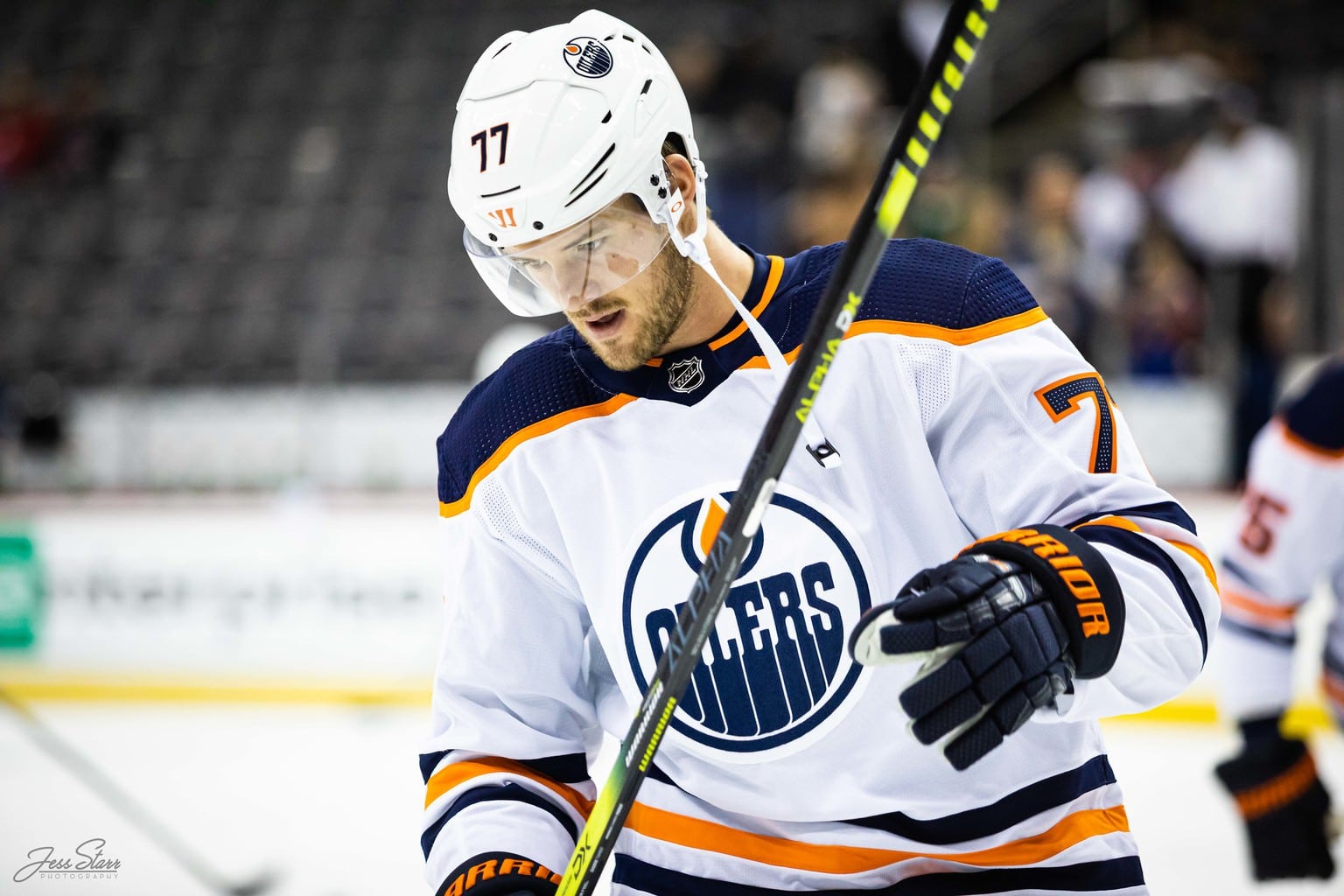 It's not completely clear what Klefbom missing the entire season would mean for the Oilers as far as expansion goes but as per Cap Friendly's understanding of the rules surrounding injured players and expansion, they note:
Players with potential career-ending injuries who have missed the previous 60+ consecutive games due to an injury, do not meet the criteria set forth by the league in respect to the minimum exposure requirements for players, and in certain cases these players may even be deemed as exempt from the Expansion Draft selection process.
As far as I can tell, there's a lot of grey area here.
First, there's no telling if Klefbom will miss the full season. His injury situation doesn't sound good, but until something official comes down the wire, everyone is working solely on assumptions of how bad things actually are.
Second, if the full NHL season isn't played, the NHL might not have a 60-game season. The plan is to get things started on January 1, 2021, but many are thinking that's a friendly estimate of what might actually happen. Again, everyone wants to play the 82 games, but it's far too early to know what next season will actually look like.
Third, the wording used by Cap Friendly suggests Klefbom may not be exempt. The "certain cases" and "career-ending" terminology leaves things open to interpretation and there's always a chance for a potential addendum to be added by the NHL.
Related: Oilers Hope Broberg Keeps on Surprising
Would It Matter if Klefbom Was Exempt?
Also interesting is the debate that is going on about how valuable Klefbom is to the team. Moreover, what if he's ruled not exempt but also deemed somewhat "damaged goods."
It's harsh to claim Klefbom would be anything but a useful piece on the Oilers blue line but there's certainly cause for concern about the role he'd play moving forward if he missed most of the season and didn't come back the same player he was when he left. In other words, it would stand to reason that if he was out most of the season, Seattle might think twice about grabbing him in the expansion draft.
The Kraken have to weigh their choices carefully. They need to ensure they're picking not just based on talent, but the salary cap, need and the long-term prospect these picks will produce for them going forward. Clearly, the team won't hit on every expansion selection, but if Klefbom is a player they have concerns over, do they use a valued pick on an injury-prone top-four d-man thinking they've solved that need?
What About the Oilers Forwards?
When Russell was signed, the consensus thought seemed to be the Oilers would protect four forwards and four defenseman during the expansion draft. That's the ideal scenario if Klefbom is healthy. But, it also leaves the Oilers vulnerable in a couple of other scenarios.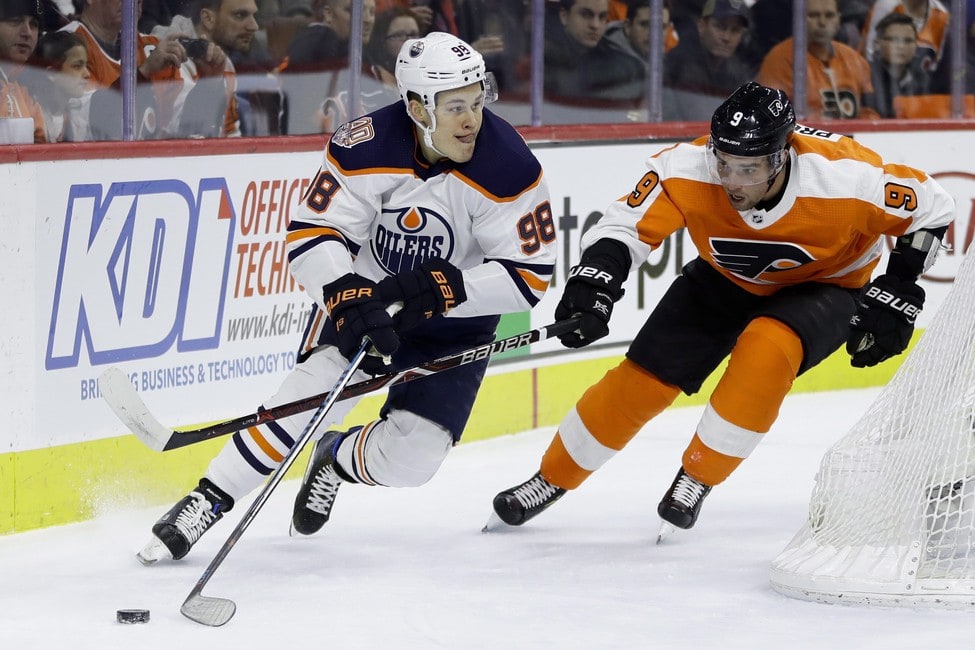 First would be what happens if Jesse Puljujarvi comes in and lights it up for Edmonton. The four forwards the Oilers would protect are undoubtedly Connor McDavid, Leon Draisaitl, Ryan Nugent-Hopkins and Kailer Yamamoto. That leaves Puljujarvi exposed.
Some may argue that's no big deal considering his history with the franchise, but that tune could quickly change if he starts to produce in a top-six role at the low-cost salary the Oilers just signed him to.
There's also Kyle Turris. It's far too early to suggest Turris will be an impact player for Edmonton and his previous season in Nashville doesn't warrant protection, but should he find his groove with the Oilers and jump back up to being a 40 or 50-point player, he too would be exposed in the four and four scenario.
Expansion Risks to Consider
Some will note that the Oilers could avoid having to protect Nugent-Hopkins by working out a handshake deal with the versatile center/winger and not sign him until after the expansion draft. That's possible, but it's also playing with fire and not something the Oilers are likely to do. Every indication is that the team is looking to get his deal signed immediately.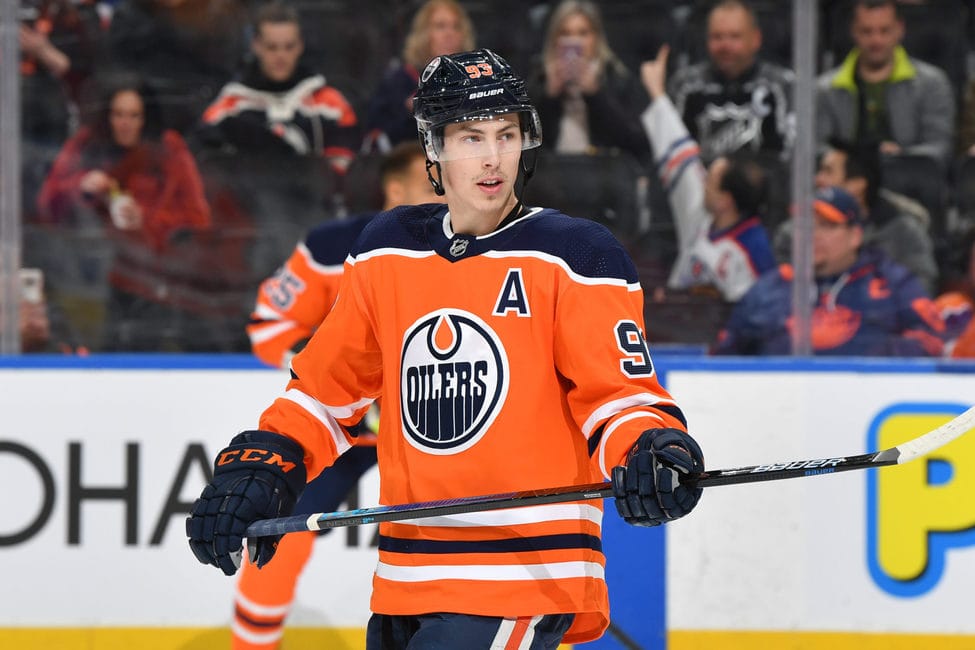 The Oilers are actually in good shape if they choose to keep a couple of blueliners who are up for extension at the end of the season. Both Adam Larsson and Tyson Barrie will be UFAs and can sign after the draft, should they return.
The 7-3-1 Option?
Should the Oilers believe or find out Klefbom is exempt or not worth protecting because they believe the Kraken won't take him, the Oilers could go 7-3-1 and protect a variety of forwards. This would leave them protecting Darnell Nurse, Caleb Jones and Ethan Bear on the blue line and leave the team a chance to re-sign Larsson and/or Barrie.
If the Oilers were to go this route, they'd actually then have to start asking who gets the extra forward slots and the team would have the luxury of protecting a player like Tyler Benson or making a trade during the season for a player with some term.
---
---
Catch up on all the latest NHL Rumors