Facing Off is a weekly column debating five of hockey's hottest topics each and every Monday. From current events like trades and hat tricks, to bigger-picture stuff like scandals and expansion — you name it, we're debating it. Albeit, not always with a serious tone. We're keeping this column light, so keep that in mind when reading, and feel free to join in on the fun by leaving a comment.

If you don't like the Oilers — or don't even like hating on them — you might not enjoy this edition of Facing Off.
Who am I kidding, everybody likes kicking the Oilers when they're down, right? Who doesn't enjoy reveling in their failures and poking fun at their expense? If you're among that majority, then hopefully you will still get your share of entertainment value.
Truth be told, I've been purposely avoiding all things Edmonton and steering clear of Connor McDavid references for the last couple weeks, saving them for today.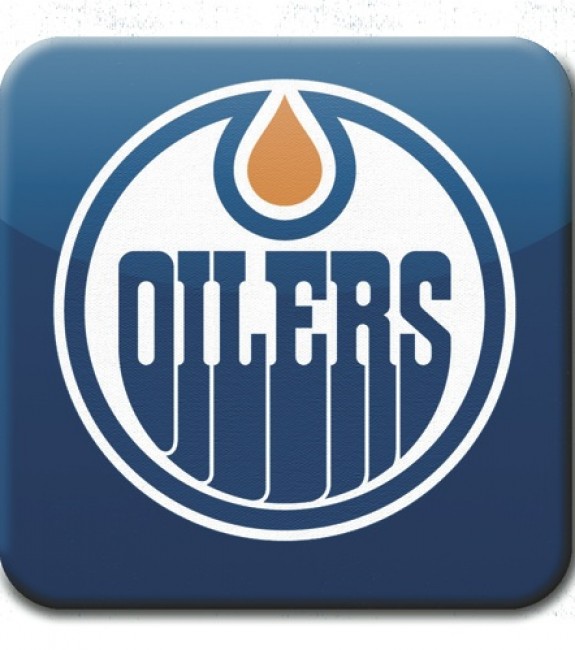 Every fifth week — starting this week — Facing Off welcomes a guest contributor and will often-but-not-always focus on the team they cover. I'm joined this week by THW's original Oilers beat writer Marcy Di Michele, who got her start here back in 2010. Marcy is one of our longest-serving veterans and you can check out more of her great work past and present here.
For those who don't know, I was raised an Oilers fan but now consider myself a (mostly) impartial media member, though I admittedly still follow Edmonton closer than any other team. I do hope the Oilers return to prominence — or at least relevance — next season with the new arena, but this campaign is looking like a lost cause again.
Facing Off will return to debating league-wide topics next week with Dan Mount getting back into the saddle for his third appearance — leading off our regular four-man rotation with Félix Sicard, Andrew Forbes and Sebastian Hedley-Noble — but, for now, the focus is on that floundering northern Alberta franchise.
There's a million reasons why the Oilers are in last place AGAIN — and no excuses — but here are two pretty darn good ones from the last week of highlights:
Oilers' fans were big on Brent Seabrook, but that ship has obviously sailed. Travis Hamonic seems like a solid consolation prize — a somewhat similar player, in style — but what should Peter Chiarelli be offering? What would you be willing to give up? And what are the chances Hamonic ends up an Oiler?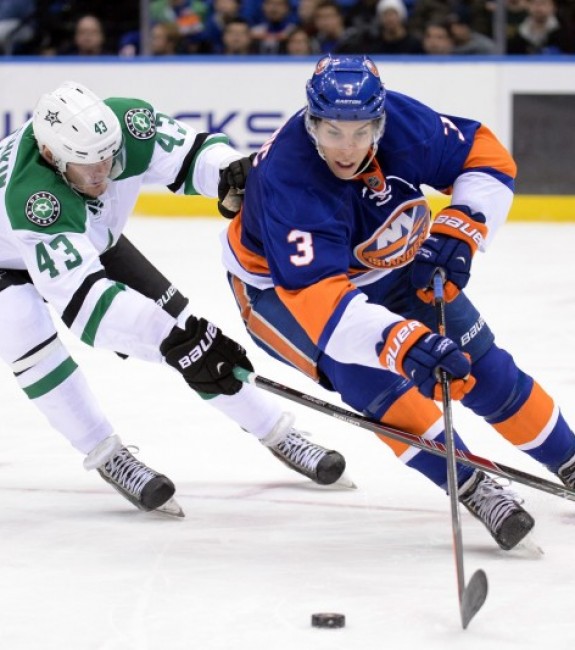 DI MICHELE: Hamonic is exactly the kind of player the Oilers need, but we have to be careful not to overvalue him. And we know Garth Snow is going to ask for a substantial piece back. He would rather not trade Hamonic, and while he's going to honor the players' request, it won't be at the expense of his team. This kid is a physical player with offensive upside and comes with a very reasonable contract, and that will allow Snow to ask a lot for him — whether or not anyone will bite. In an ideal world, the Oilers move Justin Schultz in the deal, because he's a guy that simply hasn't fit in Edmonton, and might look better on a deeper back-end in Brooklyn. Jordan Eberle could be a player the Oilers would be willing to move, especially with Nail Yakupov's value taking a dive since the hockey world found out he can't produce without McDavid. But is a 1-for-1 trade realistic? A lot will depend on how much the Oilers want him, and how desperate the Islanders are to move him mid-season. These kinds of players don't become available too often, so you would think the Oilers are doing their due diligence.
"He'd be the best defenceman on the Oilers, no question." Ferraro on Hamonic.

— Jason Gregor (@JasonGregor) November 25, 2015
If the price for Travis Hamonic from NYI was Eberle, would you pull the trigger? #Oilers -jm

— The Oilers Rig (@TheOilersRig) November 22, 2015
FISHER: Chiarelli should start by getting Craig MacTavish to call up Snow and explain how Schultz is a future Norris winner. That'd be a good icebreaker, but I do think Schultz's days as an Oiler could be numbered and that he could be part of a package for an upgrade on defence. Schultz still has upside, as Marcy mentioned, but Edmonton would be selling VERY low on him right now. Assuming Chiarelli isn't willing to part with Darnell Nurse or Oscar Klefbom, and that the Islanders don't want Griffin Reinhart back now that he's been demoted to the minors again, then Eberle makes the most sense. Snow would prefer to swap Hamonic for another top-four defenceman — and he might find that fit with Winnipeg or even Calgary — but the Islanders could also be interested in a scoring forward to flank John Tavares if Kyle Okposo leaves Brooklyn as a free agent next summer. Eberle fits that bill and his skill-set would seem a nice complement to Tavares, an upgrade on a guy like Josh Bailey. But this potential trade might have to wait until the off-season unless the Islanders can swing a couple deals and simultaneously move Okposo for a top-four defenceman. However, if MacT, I mean Chiarelli, can sell Snow on Schultz's potential, then perhaps a trade can be worked out ahead of the deadline — something like Eberle and Schultz for Hamonic and a lesser forward or prospect (of which the Islanders have plenty up front). More likely, I see any Hamonic-Oilers deal going down at the draft when cap space isn't as much of an issue and the order of picks is determined. Hamonic isn't putting pressure on Snow to move him sooner than later and the Islanders would sure like to have his services for another playoff run — if nobody is willing to meet their asking price in the meantime. I do see Hamonic as an ideal partner for Andrej Sekera — no offence to Nurse, but Hamonic is more polished — which would give the Oilers a legitimate top pairing for the first time in a long time. It's just a matter of Chiarelli and Snow coming to terms, which could be easier said than done.
Speaking of Schultz, he's back from injury now, but where do you see him fitting into the Oilers' lineup — both short- and long-term? Or is he trade bait at this point?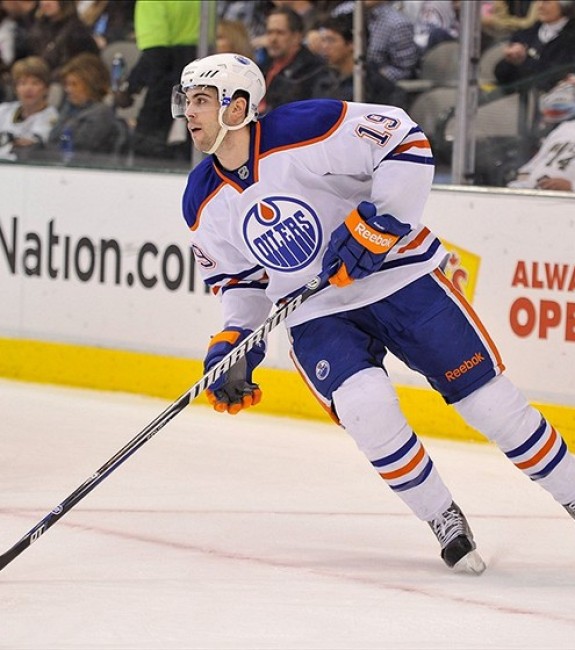 DI MICHELE: Here's the issue with Schultz. If you move him, you have to get a good defenceman back, because there isn't someone in the system who can replace him right now. Is he worth enough to get you the kind of player you need? I'm not sure about that. Ideally, he would be a lower-pairing guy, but the Oilers are a bit shallow on defensive talent at the moment. I don't like his game, from what I've seen in his time in Edmonton, but is it the Jeff Petry syndrome, that he's simply not in the right system? If that's the case, maybe the only choice is to move him while he's still viewed as a guy with potential. I know Oilers fans don't want to hear Petry's name and don't want history to repeat itself, but if Schultz isn't a fit in Edmonton, move him for someone who has a better shot of thriving here. What's the point of keeping a player if he is consistently underachieving? Like I said, I think he's in the wrong role. But do you keep him hoping he's better in a different spot with a different partner as the team continues to improve?
Wouldn't surprise me if Justin Schultz is moved at the trade deadline. Not sure PC sees him fitting into "the plan" in Edmonton. #Oilers

— Curtis Murray (@cjackmurray) November 17, 2015
Are we seeing the last year of Justin Schultz in an #Oilers uniform?

— B.L.H. (Edmonton Oilers Enthusiast) (@BeerLeagueHeroe) November 20, 2015
FISHER: I don't know what the deal is with Schultz. Like most, I expected so much more from him. I mean, the Oilers rolled out the red carpet for this guy upon winning his free-agent sweepstakes in 2012 — heck, even Wayne Gretzky and Paul Coffey called him up as part of the sales pitch — but he's been a big-time disappointment to date. He was lighting up the AHL and looking like the real deal coming out of the lockout, but his NHL numbers and overall effectiveness have been underwhelming. I wanted to blame Dallas Eakins for ruining him and not putting him in positions to succeed or playing him over his head. So while others were writing-off Schultz, I was giving him the benefit of doubt with Todd McLellan's coaching staff taking over. He couldn't possibly be worse and he had the potential to be so much better — there's that word again, potential. But here we are, more than a quarter of the way through the season, and there is still very little reason for optimism with regards to Schultz. Sure, he showed signs of progression in his defending ability and aggressiveness, but Schultz only had one assist to show for his efforts through nine games before getting hurt. Now that he's back, and with Nurse showing he belongs at the NHL level in his absence, I think the next 20-some games are going to serve as a showcase for Schultz — potentially as a make-or-break for his NHL career. He's on a "show-me" contract and the Oilers won't be the only team watching him closely. If by chance somebody else likes what they see and makes a legitimate offer — be it current or future assets — I can't see Chiarelli saying no. It's not like he'd be giving up on the second-coming of Coffey, and I highly doubt you'll ever read the words "Schultz" and "Norris" in the same sentence again.
Yakupov's offence disappeared as soon as McDavid got hurt — managing only two assists in the next nine games before getting injured himself. That's concerning, but should Chiarelli be shopping Yakupov or hoping he's to McDavid what Jari Kurri was to Gretzky?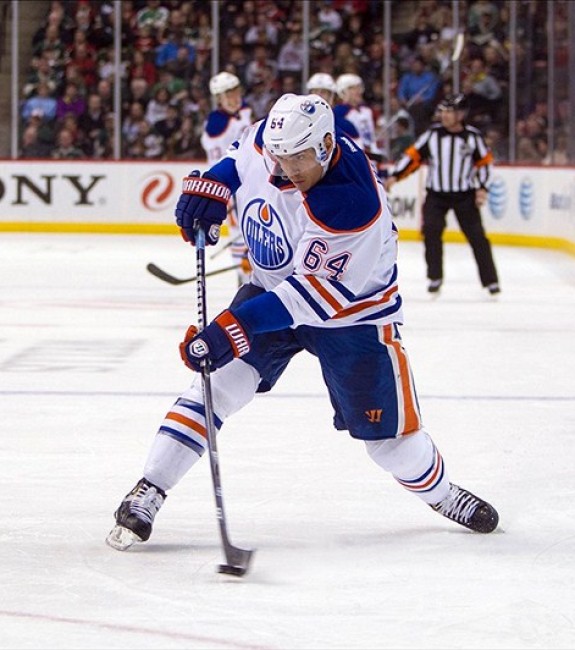 DI MICHELE: I could see Yakupov becoming trade bait, though his injury does complicate that at the moment. Unfortunately, his value at this point is low. If McDavid was the reason for Yak's success, then he'll be seen as the kind of player who can't produce on his own. Even still, you know there are teams who would love to have a young player with that kind of talent, but they likely won't offer a whole lot for him. McDavid's injury, among many other things, has hurt Yak's possible trade value. If you're going to trade a young kid, you want to get a good piece back for him, and Yakupov may not be the guy to get you that piece. If they decide to keep him, he could end up being a huge asset alongside McDavid, which is great, but then how much are you paying him long-term? I could see them going the way of smaller deals to avoid committing to him, but maybe Yakupov himself won't want to stay. It's a tough situation for a former first overall pick, because the skill is there, but he just hasn't emerged as a top-flight player. At least not without a superstar centerman helping him.
Bizarre turn of events right off the draw. #EDMvsCAR pic.twitter.com/lYZaGyVt5U

— Edmonton Oilers (@EdmontonOilers) November 26, 2015
https://twitter.com/Sun_Tychkowski/status/669705293819805697
FISHER: It's clear now that Yakupov's hot start spoke more to the McDavid factor than to his own emergence under McLellan. That said, it was great to see Yakupov playing and shooting with confidence again. He really fed off McDavid and they fit well together, better than McDavid and Taylor Hall to start the season, which was surprising. I'm sure McLellan will go back to that combination when McDavid returns — I predicted Jan. 21 against Dallas, which is sounding possible — and I can't imagine other teams will be calling about Yakupov between now and then. I like Yakupov and see a serviceable piece of the puzzle, even if he's not what you'd expect of a first overall pick. Would I trade him straight up for his draft peers, Ryan Murray and Alex Galchenyuk? Yeah, probably, but that's not happening and what's done is done on that front. I still think the Oilers, and specifically McDavid, can make the best of Yakupov and help him get to another level going forward. He's not untouchable by any means, but he's not a guy I'd give away for the sake of making a deal either. Of all the talented young forwards in Edmonton, I think Eberle is the most likely to move, but I'm not convinced that will be enough to shake the losing culture.
Anders Nilsson has been a pleasant surprise, while Cam Talbot has been a bust so far. It begs the question, who's the goalie of the future in Edmonton? Do you see the Oilers signing Talbot to an extension or do you see him leaving as a free agent?
http://gty.im/497201118
DI MICHELE: I'm really hoping that Talbot will succeed in Edmonton, because the Oilers so desperately need a true No. 1 goalie. But, it really was a formula for failure. An unproven goalie who was good in an extremely small sample size, whose success came behind a very structured and stingy Rangers defence, forced to play for a below-average to downright poor defensive team in Edmonton. Thank goodness for Nilsson, but is he really their long-term plan? Like I said, I want Talbot to be that guy, but man, it's been tough. You wish he would have more time to grow with the team, but he's a pending free agent, so there isn't a ton of time to make a decision.
https://twitter.com/NHLbyMatty/status/665785001200381952
If I'm Todd McLellan I'm asking goalie coach to work with Cam Talbot on his blocker side. And I'm going back to Nilsson.

— Terry Jones (@byterryjones) November 9, 2015
FISHER: The goalie of the future better be Laurent Brossoit. He's posting solid numbers down in Bakersfield — his .931 save percentage is seventh-best in the AHL — where he's backstopping a mediocre roster now that Nurse and Leon Draisaitl are starring for the Oilers. The clock is already ticking on Talbot's future in Edmonton and it appears he's going to be the latest victim of this goalie graveyard that chewed up and spit out Vezina finalist Devan Dubnyk. A lot of people were making comparisons between the two and hoping McLellan's more structured system could help Talbot right that wrong with Dubnyk. Granted the defence is far from a finished product, but Talbot isn't inspiring much confidence at this point. For starters, word is getting around the league to shoot high-blocker and he can't seem to stop it for the life of him. Talbot wasn't terrible in his last outing against Detroit, but he allowed four goals, at least a couple of them beating him over the blocker. He's 3-8-1 on the season with an .889 save-percentage — that really doesn't scream "lock him up long-term." Those negotiations can start in January, but Talbot doesn't need any added distractions at this point, and if there had been framework for a deal discussed prior to the season, I'm pretty sure Chiarelli would have told the agent to scrap it by now. Perhaps a bridge deal, like the one Ben Scrivens is playing out as Brossoit's backup in the minors, could be in the cards, but even that's iffy right now. Remember, Talbot also has to want to return to Edmonton and getting stapled to the bench might have him dreaming of more tropical landing spots. But, for as surprisingly well as Nilsson has played — he has a .911 save-percentage and five wins (5-5-1) — the Oilers can't afford to start next season with a Nilsson-Brossoit tandem. That could be another recipe for disaster. Chiarelli, McLellan and the fan base has to hope Talbot turns it around in December and becomes the go-to guy in the second half of the season.
Is it too early to start talking about Auston Matthews? I mean, this kid has to be the saviour we've been waiting for, right? All kidding aside, can you imagine him and Connor McDavid on the same team? Or would you trade the first overall pick if the Oilers somehow end up winning the draft lottery AGAIN?
http://gty.im/489547132
DI MICHELE: I believe that there are three tiers of first overall prospects. Generational talents, superstars, and really good players. I'm putting Matthews in the second tier, but in the year after McDavid, you know there will be a letdown. (Remember that Erik Johnson was chosen first overall the year after Sidney Crosby.) I'm not saying it will be that much of a drop-off, but the Oilers should not be dreaming of Matthews. He's a very skilled forward, but I'd say the Oilers are covered in that department. Who knows what the team will look like come the summer, but as good as Matthews is, at some point the Oilers have to start addressing their weaknesses.
What number does Auston Matthews wear? Time to order a new Oilers jersey.

— Kevin Festivus (@sportsjunkie007) November 26, 2015
https://twitter.com/iancmclaren/status/671159043784863744?lang=en
FISHER: It's never too early for Oilers' fans to circle the draft-lottery date on their calendar. What they need is an Advent calendar with mini-booze bottles that starts Dec. 1 and goes all the way until that mid-April announcement that everybody in Edmonton looks forward to celebrating. Most would still be left with a pile of empty bottles by Christmas, having to watch this team play night in and night out. In all seriousness, this season has a "here we go again" vibe to it, with the Oilers currently tied for last place with the "rival" Calgary Flames — what a Battle of Alberta it's shaping up to be. Sadly, the more things change, the more they stay the same. Maybe city council made the right call on removing those worn-and-dated City of Champions signs after all. As for the latest-and-greatest prized prospect, Mr. Matthews — whose playing pro in Switzerland but missed the last month with an upper-body injury — I tend to agree with Marcy. He's no McDavid, but he might be better than any of Edmonton's other first overall picks in Yakupov, Ryan Nugent-Hopkins and Hall. For comparison sake, Matthews probably has more similarities to Draisaitl in that he's a bigger body capable of playing a power game — Matthews is more of a shooter whereas Draisaitl is (or used to be) a pass-first guy. Regardless, the last thing the Oilers need is another skilled forward — even a Draisaitl clone. Well, unless they're trading Eberle for Hamonic and drafting Matthews, but I wouldn't get your hopes up for that. Edmonton fans should really be hoping the Oilers play their way out of the draft lottery with 58 games still to go — more than two-thirds of the season remaining — and that McDavid picks up where left off upon returning. Playoffs are a pipe dream unless you foresee a sudden surge like the Ottawa Senators got last season, but picking first overall for the fifth time in seven years shouldn't be anybody's goal. Now, if that worst-case scenario comes to fruition, I'll be the first to say — trade the pick. You know who needs Matthews a million times more than the Oilers? The Nashville Predators! Their offence is anemic this season and might cost them a playoff spot, so you know they'd be interested. And you know the Oilers haven't lost interest in Shea Weber. So I'm proposing a straight up swap — the pick that becomes Matthews for Weber. Would the Oilers do it? Would the Preds? Would you? I know I wouldn't trade that pick to Nashville for anything less than Weber. Not for Roman Josi, who is a rich man's Sekera, nor for Seth Jones, who has as much if not more upside than Nurse. It would be Weber or bust for me, and I think he's the kind of guy that could turn the Oilers into a playoff team overnight. Then again, McDavid might be that kind of guy too — in a full season.
BONUS TOPICS
OK, we can't just talk about the Oilers. I wanted to ask you about the NWHL. I follow Jenny Scrivens on Twitter — Ben's wife — but I'll admit that I'm not paying close attention to the league as a whole. How do you think it's being received so far? Do you think the teams are profitable and that there is a long-term future for this start-up?
DI MICHELE: I would have preferred to see the NWHL join forces with the CWHL, rather than have two small competing leagues. It makes more sense to have all the best players in one league playing against each other instead of watering down the competition. But I guess a collaboration is easier said than done. I really hope we'll see a WHA/NHL type merger at some point, putting in all efforts to promote one bigger league. Having said that, it's obviously great to have women's hockey featured and celebrated the way that it has been with the NWHL. I hope this is just the tip of the iceberg for professional women's hockey. The on-ice product is great.
FISHER: Is the on-ice product great? In comparison to what? I know the Canadian women's team played in the Alberta midget boys league against high-schoolers in the lead-up to the 2010 Olympics and didn't exactly dominate. I would assume an above-average Junior A team would beat the NWHL standings leader. But comparing men's hockey to women's really is apples to oranges. It's a different game with different strategies and obviously different skill levels. Don't get me wrong, I've played with a lot of really talented women over the years — some that have captained CIS teams (University of Saskatchewan), others that have played NCAA Division 1 (North Dakota Fighting Sioux), and even a couple that are currently starring in European semi-pro leagues. It's great that they can potentially earn a living doing what they do best, but women's hockey will always be a tough sell because one of two things need to happen — males need to be willing to pay to watch, or the average female has to take an interest. There are only so many hardcore female fans — I know my wife-to-be is indifferent to the sport and wouldn't go watch with her girlfriends, or ask for tickets for Christmas — so I'm not convinced the NWHL has a sustainable business model. A merger with the CWHL would certainly seem to be in everybody's best interests, but in saying that, this isn't a topic that's near and dear to my heart and I'm speaking out of ignorance to some degree, so I'll defer to a peer that actually knows what's what. The floor is yours . . .
Third Woman In
ELAINE SHIRCLIFF (THW's lead writer covering the NWHL in its inaugural season): The first thing people have to remember is to have patience. There are NWHL fans already calling for an expansion or even mergers. They need at least another year to work out the kinks and stresses of having a new organization before anyone begins to make a forward motion on expanding. However, when they do expand, I think they need to start in the Minnesota area. There are a lot of girls who grew up and played in the area. So you know people will come out to those games. Then they can have their championship somewhere in the middle.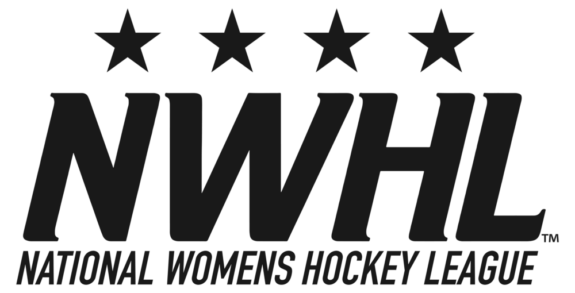 I think the online community is doing a great job of covering the NWHL. Most of the major online hockey news sites have picked up some sort of coverage. I know a lot of fans were expecting everyone to go gangbusters on coverage and have been disappointed with the likes of Puck Daddy and a few others. Patience is needed on that front as well. I can see how a news/media outlet does not want to put all their eggs in one basket during the first year of an organization. They would do this with any new organization. They can't spend all their money covering something that may not be there next year or the year after. However, I wish the local media in Buffalo would do more coverage on the sport. I don't live close enough to the other three teams to make my assessment on the rest of the league. They seem to cover every sport out there, including bowling, yet you see minimal coverage of Beauts games. I do know, during the Buffalo Bills' season, all sports are on the backburner — by fans and media — until the end of the season. There should be a change in media coverage once the football season is over and the NWHL All-Star Game begins to gear up. While a lot of people think the fate of the organization falls on the organization itself and the media, I think a lot of it falls upon the fans.
There are four things fans of the NWHL can do to help the longevity of the organization:
1) Come to games or at the very least watch the games. For the most part, you can watch them online for free. Occasionally there will be games on ESPN3.
2) Do not alienate new fans. The worst thing a fan base does is tell other fans they are not good enough or mock them for not having a lot of hockey knowledge. People thinking about dipping their toe into the NWHL waters are not going to be as open about doing so if they don't feel welcomed by the fans. (Side note: Most of the fans of the NWHL have been very open to new fans.)
3) Talk about the NWHL. Make everyone know the NWHL exists. The media isn't the only group of people with a platform. The average person can start a Tumblr, Twitter, Vine, Instagram, Facebook, or blog dedicated to the NWHL. Fans have more power than they think.
4) Buy merchandise. My Buffalo Beauts hoodie has been a conversation starter with a multitude of people — most of whom didn't know there was a hockey league that actually paid women. Now there are a few people who travel from the Akron/Cleveland area to see games. All because I wore my Beauts hoodie to work one day.
As for the product on the ice, I've found myself enjoying NWHL games more than NHL games recently. The game goes by quickly, partially because there are little to no TV timeouts. There seems to be a bit more passion in these games. I'm talking passion for the sport, not the passion to win. They are out there giving it their all and having fun.
With only four teams in the league, rivalries are building fast. Each team is grinding harder to outscore, outshoot, and out-save the other team. The competition between the four teams is insane. Just last week, the Beauts were down 5-1 to the Whale going into the second. By the end of the third, the score was tied 6-6. If you think it's because the goalies had an off day, you didn't watch the game. The Beauts and Whale were pulling out all the stops to score. This is the kind of action you see at every game. I haven't seen a boring game yet.
The best part of the NWHL is getting to see Olympic players who I would never have the money to see play otherwise. Why wouldn't you want to watch Hilary Knight or Brianne McLaughlin play for under $20?
I refuse to compare men's hockey to women's hockey because there are a different set of rules. However, I do think a lot of these women could play on the NHL level.
Lastly, I've got to ask, how does a gal from Montreal get into writing about the Oilers or following them in general?
DI MICHELE: I started writing for The Hockey Writers back in 2010. At that point I had been covering Canadian hockey teams in general, and when I joined the site I had options of which team to write for. The Oilers were one of the teams available and it was an easy choice (since the Montreal Canadiens were taken). I wanted to stick with a Canadian-based team because of the access to resources and information here in Canada. The coverage is very extensive on all Canadian teams, even the ones out West, so I knew I'd be able to get up to date with the Oilers much easier than an American-based team. (I'm from Montreal and live here, but I'm not at all a Habs fan. Just wanted to throw that in.)
---
Who won this round of Facing Off? Feel free to weigh-in with your opinions in the comments below. We will be checking in periodically to both defend and expand on our initial answers. If you want to see us face-off over a topic, we're open to suggestions as well.
Larry Fisher is a sports reporter for The Daily Courier in Kelowna, British Columbia, Canada, and has been an at-large contributor for THW since August 2014. Follow him on Twitter: @LarryFisher_KDC.
Larry Fisher is a senior writer and head scout for The Hockey Writers, having been an at-large contributor for THW since August 2014. Fisher covers both the NHL and the WHL, specializing in prospects and NHL draft content, including his annual mock drafts that date back to 2012. Fisher has also been a beat writer for the WHL's Kelowna Rockets since 2008, formerly working as a sports reporter/editor for The Daily Courier in Kelowna, British Columbia, Canada from 2008-2019. Follow him on Twitter: @LarryFisher_KDC.